My Favorite Thing This Week Is TNT Airing A DC Movies Marathon Before The Premiere Of A Marvel Film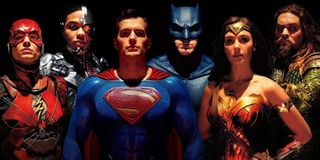 Friends, the madness that is 2020 already feels like it's rubbing off on 2021, and it didn't take all that long for it to happen. Despite the very real issues that currently plague our world, there's some weirdness creeping its way into cable TV real soon, and for once, it's actually amusing. It might still be early to call it, but I'm confident to say that my favorite thing this week is the fact that TNT just announced a marathon of DC movies airing right before the channel's premiere of… Marvel Studios' Captain Marvel?!
Yeah, cue the record scratch, the off key band and whatever sound effect of disbelief you choose to accept into your routine. I'm going to even repeat that fact, as some of you may be writing this off as some sort of off kilter joke: TNT is running a marathon of DC Comics adaptations before premiering the first film starring Carol Danvers on basic cable. Here's the news from the network itself, courtesy of a recent press release:
Even with the initial weirdness surrounding this DC/Marvel announcement, it makes perfect sense why this is happening. TNT, the former basic cable home of Marvel/Disney movies, still has the rights to certain films that haven't premiered in this tier of broadcast yet. But that still doesn't address why DC movies would be running all weekend, save for Sunday night at 8 PM.
That is an even easier concern to discuss, as TNT is on the same home team as DC Comics thanks to being a part of the WarnerMedia family. Though that does introduce some additional questions, as TNT does have the rights to some of the films that connect to Captain Marvel, thanks to its recent premieres of both Ant-Man and The Wasp and Avengers: Endgame; as well as its retention of Avengers: Infinity War for the time being. But the coup de grace of bizarro thinking has to come from the fact that, as you'll see in the lineup below, this is how TNT is scheduling Captain Marvel's big premiere day:
Running DC movies to celebrate Captain Marvel's basic cable debut is one level of strange. Travel another layer down, and the fact that an entire weekend of DC movies from mixed continuities, despite having at least two other relavant MCU films on hand, is even stranger. But to run Batman v Superman: Dawn of Justice before Man of Steel? In the same afternoon that you're running Wonder Woman? That's a crazy train that not even Ra's Al Ghul could survive, and you can have that discussion yet again as you watch Batman Begins during one of its two showings this Saturday.
It's a new year, and with the pandemic still raging, agents of chaos like myself thrive with paradoxical moments like this. If that sounds like your cup of tea, you can join TNT's Captain Marvel kickoff on Friday night, with Justice League airing at 8:00 PM ET/PT. If not, then you could probably do a big Disney+ marathon of your MCU favorites, or an HBO Max run-through with your preferred DC multiverse films, depending on what sort of household you're in. Outside of all of that madness, you can check out our 2021 release schedule, to see what's coming to a theater near you in the months ahead; which may seem a bit less confusing after this entire debacle.
This poll is no longer available.
Your Daily Blend of Entertainment News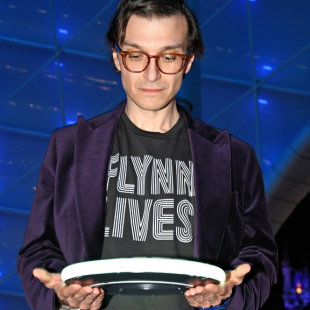 Senior Movies Contributor
CinemaBlend's James Bond (expert). Also versed in Large Scale Aggressors, time travel, and Guillermo del Toro. He fights for The User.