WandaVision's Darcy Lewis And 8 Other Minor MCU Characters We Need To See More Of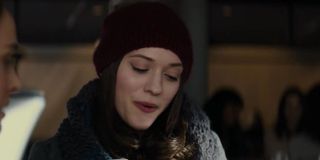 The MCU was gone for a while, but it took almost no time at all in its return for the universe to claw its way back to prominence in the world of pop culture. With the arrival of WandaVision and the wonderful return of Kat Dennings' Darcy Lewis, I'm beginning to think there are so many characters in this universe that deserve more time than they've been given.
Darcy is, of course, on this list, but there are many others. These characters lurk around the MCU and pop up here or there, and perhaps it's time to put them in front of a camera more often to see what they can do.
Darcy Lewis
Before WandaVision, I was ok with not seeing anything involving Darcy Lewis. Everything Kat Dennings' character brought to the table in Thor: The Dark World felt unnecessary and tacked on to me, but after a recent re-watch of the movie, I'm actually thinking it's more like the whole movie was just wrong. Now that I'm seeing her alongside Jimmy Woo in WandaVision and putting her knowledge of astrophysics to good work, I think she's a solid supporting character who could and should work her way back into MCU films where applicable.
Korg
There is no amount of exposure that will ever burn me out on Korg. He was one of the stars of Thor: Ragnarok in my eyes, and the brief bit we get of him in Avengers: Endgame is gold as well. Mainly, I just love that wit Taika Waititi brings to the role, and can't express enough how much we need it. Korg is one of the few MCU characters to have ever made me laugh out loud, and I need him in more stories. Luckily, it's been announced he'll be back for Thor: Love and Thunder.
Flash Thompson
There are many interesting characters in Sony's latest Spider-Man movies, but few are as interesting to me as Flash Thompson. That isn't just because of the tease that he could one day become the superhero Agent Venom, but because the douchey rich kid from Peter Parker's high school seems to have a sad life that the Spider-Man movies only briefly touch on. I've been waiting on a Spider-Man film to bring Flash deeper into the spotlight for a while now, and I'm hoping Spider-Man 3 could be that film. If nothing else, give him enough screen time so that we can get some spinoff rolling!
Stakar Ogord
Stakar Ogord is a character Marvel fans have expected to return at some point following his brief appearance in Guardians of the Galaxy Vol. 2, though the details are still spotty on when exactly he may appear. James Gunn has seemingly hinted a return isn't guaranteed in Vol. 3, and while that could be a misdirect, the director may have no immediate plans on bringing the Ravager and his crew back. That's a shame given the crew's history in the Marvel universe (as the original Guardians of the Galaxy) and the fact that Stallone is getting up there in years. I'm hoping we see him in the near future and maybe see him team up with Peter Quill for some big space adventure.
Howard Stark
Tony Stark is dead, and I believe he should stay dead. His father, on the other hand, I'm a bit more flexible. Just kidding, but I have thoroughly enjoyed both Dominic Cooper and John Slattery's portrayals of Tony's father. If there was a time period where a Marvel movie was set in which either actor could reprise the role, I expect to see Howard Stark along for the ride. In fact, I'd be on board with Howard having a big role in some adventure, maybe as a tag-along sidekick with some gadgets to help a hero in need.
Shuri
I don't think there's any overstating how instantly the Marvel fandom embraced Shuri and how much she continues to be in the present. There have definitely been folks wondering if T'Challa's sister will be a part of Disney+'s Wakanda series and maybe even become the face of the Black Panther franchise after Chadwick Boseman's tragic passing. While she's a minor character, for now, it feels there's an opportunity for Shuri and actress Letitia Wright to be a much bigger face in the MCU. I'm all about making it happen however Marvel feels best, but let's make some progress with that.
Wong
Doctor Strange gets a lot of respect amongst the magic users of the MCU, and for a good reason, but let's not forget Wong is no spring chicken. He's been doing his thing longer than Strange and is a formidable opponent if forced to hold his own. Wong's been a trusty sidekick and a character more deserving of a side adventure than to potentially be killed off unceremoniously in a Doctor Strange movie. What I really want to see is a story told by someone who isn't so fresh to the world of magic, which makes Wong the perfect lead guy for that. Let's give Benedict Wong his own adventure or even a Disney+ series of his own!
Sif
Is there another character the MCU has done dirtier than Lady Sif? Her appearances in Thor: The Dark World and Agents of S.H.I.E.L.D. made it seem like the Thor franchise character had big things in store for the character, but she's been MIA since. It's not for lack of trying though. Scheduling conflicts with NBC's Blindspot kept Jaimie Alexander from being able to reprise her role in Thor: Ragnarok. Kevin Feige has since admitted that Alexander being unable to appear there likely saved Sif's life, and now she will return in Thor: Love and Thunder. Considering Alexander is done with Blindspot, now would be the perfect time to find another project for her character, though there's a part of me worrying she may not survive this next Thor film.
Howard, The Duck
Marvel keeps dangling the Howard the Duck carrot in front of us, but so far,he's had no significant role in the MCU. Personally, I think if they're not going to do anything with him, then stop dangling the carrot! I know Howard the Duck wasn't exactly a smash hit when he was rolled out back in the day, but if anyone could make this duck a blockbuster hit, it's Marvel Studios. I have faith anyway, but perhaps the reason we haven't seen more of him is that the studio lacks faith.
Obviously there is no shortage of Marvel characters who deserve more attention than they've gotten, so feel free to share any personal picks I've forgotten down in the comments. For more on Marvel, I'd love for any WandaVision fans to give their thoughts on any other surprises that may be in store for the Disney+ series down in the comments.
Your Daily Blend of Entertainment News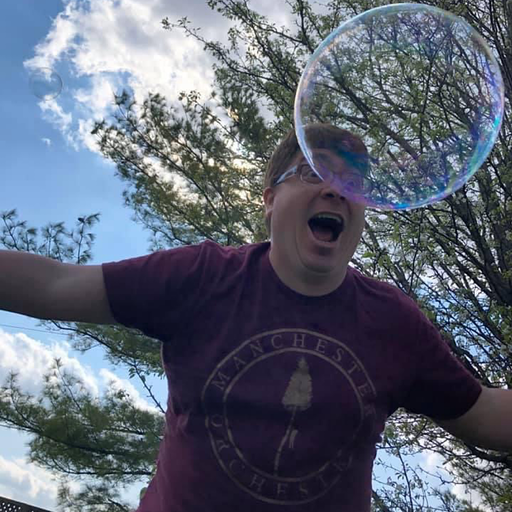 Mick contains multitudes and balances his time reporting on big happenings in the world of Star Trek, the WWE, reality television, and other sci-fi shows.