Ryan Reynolds' New Netflix Movie Is A Fun 13 Going On 30 Reunion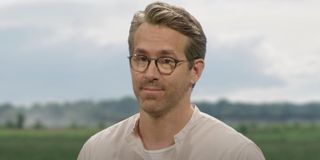 Ryan Reynolds has a new film coming to Netflix and it's eerily reminiscent of a cult classic from the early 2000's. The Adam Project, both starring and produced by Reynolds, centers around a man who goes back in time to meet his 13-year-old self. Not only is the premise comparable to 13 Going On 30, but this new film has a similar cast. Jennifer Garner and Mark Ruffalo both starred in that iconic romantic comedy, and will be reunited in The Adam Project. Deja vu anyone?
Knowing Ryan Reynolds' sense of humor, the reunion is probably not an accident. Reynolds is basically Hollywood's trickster, much like his Marvel character Deadpool. He and his wife Blake Lively are known to playfully throw shade at each other publicly, and Reynolds has an ongoing battle of snark with his Marvel frenemy Hugh Jackman. In an Instagram post promoting The Adam Project, Reynolds makes a nod to his and Mark Ruffalo's Marvel ties by captioning his photo of the two "No matter how angry I make him, he stays the same size.":
Not pictured, though, is Jennifer Garner, who also stars in the upcoming The Adam Project. The actress, like Ryan Reynolds and Mark Ruffalo, also has ties to Marvel. Garner starred in Daredevil and had her own spin-off film Elektra back in the early 2000's.
Reynolds' head is in the wrong universe, as there will be no hulking out or sai throwing in The Adam Project. Instead, Mark Ruffalo and Jennifer Garner's connections to the film seem to be coming from their similar film 13 Going on 30. The project follows Garner's 13-year-old character as she makes a wish and gets thrown forward into her 30-year-old body, eventually reuniting with Ruffalo's adult version of her best friend.
Things seem to work the opposite way in Ryan Reynolds' The Adam Project, though. Instead of going forward in time to skip ahead, the adult version of Reynolds' character deliberately goes back in time to his 13-year-old self. He seemingly does this in order to warn himself of impending danger, and ultimately change the future, which is probably the only reason anyone would ever want to revisit themselves at basically their cringiest point in time.
While we probably won't get an epic musical number to the tune of Michael Jackson's "Thriller" like we did in 13 Going on 30, The Adam Project still looks like it'll be a fun little reunion for Mark Ruffalo and Jennifer Garner. Actually, we wouldn't put it past Ryan Reynolds to sneak little song and dance as another homage to Ruffalo and Garners' first project together. The Adam Project is still in production and has plenty of time to put some 13 Going on 30 Easter eggs before its Netflix premiere.
Your Daily Blend of Entertainment News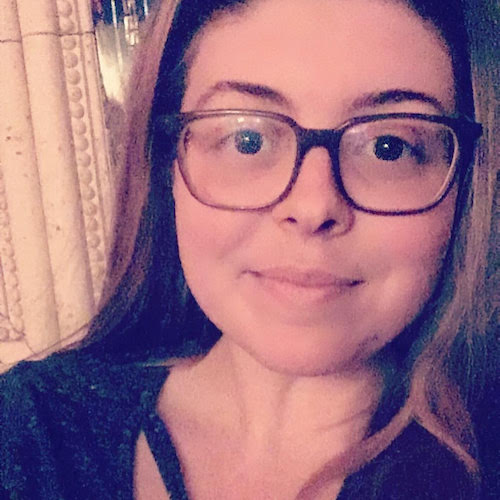 Constantly thinking about books, coffee, and the existential dread I feel from Bo Burnham's Inside. While writing I'm also raising a chaotic toddler, who may or may not have picked up personality traits from watching one too many episodes of Trailer Park Boys.