Upcoming Universal Classic Monster Movies: Ryan Gosling As Wolf Man, James Wan's Frankenstein And More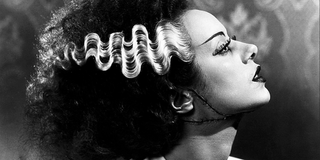 After Universal had its movie monster properties long locked away, the studio has tried its hand at revitalizing characters a couple of times over. Remember I, Frankenstein and Dracula Untold? Yeah, those didn't go over so well. Then came plans for the Dark Universe, starting with Tom Cruise's The Mummy flop… which also led Universal to shift course. But, after the release and success of Leigh Whannell's The Invisible Man, classic movie monsters are coming in droves. From Whannell's plans to reimagine The Wolf Man with Ryan Gosling to Conjuring universe filmmaker James Wan taking on Frankenstein, there's a lot to be excited for here.
After The Invisible Man scored big for Universal and Blumhouse, the pair of studios reportedly is really going all in with their classic movie monster properties, supposedly beginning a strategy that would forgo their previous plans to interconnect a monster universe, and instead finance standalone projects rooted in filmmakers' visions. Just prior to the pandemic likely slowing down some of these productions, it was reported that execs were going by a "best idea wins" approach surrounding their monster properties and there've been a lot of good ideas. Here are the upcoming projects based on Universal's classic monster movies in development:
Bride Of Frankenstein
The first of the batch has some roots in the collapsed Dark Universe with The Mummy script writer David Koepp still set to be behind the Bride of Frankenstein movie. It was initially in the works to be part of Universal's shared universe with Beauty and the Beast's Bill Condon directing, and starring Angelina Jolie (she is no longer involved). Since the Dark Universe fell apart, some of these plans went with it, but Koepp's script is still reportedly moving forward.
Last summer, Koepp said he delivered a new draft to Universal and new directors were being determined for Bride of Frankenstein. (And we have some ideas by the way, Universal!) The writer (who also wrote Jurassic Park and Spider-Man) has said the movie will discuss the idea of ownership of women that is especially relevant in the #MeToo era. At the same time, Scarlett Johansson will be adapting the character in a different way for an A24 movie called Bride.
Dark Army
Paul Feig is a director who is primarily known for making comedies, but he has really played with genre over the years with movies like the crime thriller A Simple Favor, buddy cop movie The Heat, or his Ghostbusters. He'll contribute to Universal's movie monster slate with a movie called Dark Army, which will be an homage to James Whale's old monster movies that started it all for Universal. Feig said he will play into the source material and how monsters can be extreme versions of "outsiders."
Earlier this month, Paul Feig offered an update on the project, explaining that the studio executives might think it's "a little too expensive," but he vowed that he will make the movie. He called Dark Army one his favorite things he's ever written, especially in terms of the lead character he wrote for it. Feig always makes fun movies, and his take on the monster movie sounds like a fun idea.
Karyn Kusama's Dracula
There are a couple of different takes on Dracula coming up from Universal. The first one is from Karyn Kusama, who has found a unique voice in the horror space already with her work on cult favorite Jennifer's Body with Megan Fox, and the slow-burn 2016 indie The Invitation. It was announced in March that Kusama would be reviving Dracula for Universal and Blumhouse, and she has since explained that it will be a faithful adaptation of the Bram Stoker novel previously adapted by Francis Ford Coppola in 1992.
Kusama wants to do justice to the book, specifically in terms of the different points of view illustrated in the book. It sounds like novel fans will be excited for this remake specifically, but as the filmmaker warned, it won't be the "romantic hero" version of Dracula we also know and love.
Chloe Zhao's Dracula
Just recently it was also announced that Nomadland director Chloe Zhao would be making her own Dracula movie using a much different approach. Zhao will direct, write and produce a version of the classic monster that will be an "original, futuristic, sci-fi Western." Within the announcement, Zhao said she's always been fascinated by vampires and the concept of the "Other."
Zhao has been receiving some serious praise for her recent work in Nomadland, which is expected to head into Oscar season, potentially as a Best Picture frontrunner, along with a Best Director nod for Zhao. After Nomadland, Zhao also has directed a Marvel movie in Eternals, which will see Angelina Jolie, Richard Madden, Kumail Nanjiani, and Salma Hayek playing all-powered beings for a particularly original and large-scale production for the MCU. Zhao is doing it all!
Frankenstein
Frankenstein has always remained a staple story to inspire many other versions of Mary Shelley's monster story. The mind behind Warner Bros' wildly successful Conjuring universe, James Wan, is stepping into the property next for a version of the story that will involve a group of teens who discover that a neighbor is building a monster in his basement … and then he gets loose. The project has been compared to Disturbia and Stranger Things.
It sounds like a fun take on Frankenstein just from the plotline, but it could very well be layered in the original storyline's depth and sadness as well. Who knows? Wan has had good luck with establishing his horror universe over at Warner Bros, and has since ventured into the DCEU with Aquaman.
The Invisible Woman
When Elisabeth Moss was first cast in the The Invisible Man reboot, there were ideas being thrown around about it potentially being a gender-swapped movie. Now that we've seen Leigh Whannell's fantastic horror film, we know it kept the Invisible Man male, but did switch the perspective toward the that of a woman who's being haunted by an ex-boyfriend she cannot see. Following that movie, Charlie's Angels' Elizabeth Banks is actually planning on making a separate Invisible Woman movie which she will direct.
It's going to be quite different from The Invisible Man, since it's being described as Thelma & Louise meets American Psycho. Given Banks' work thus far, we'd imagine it will have more of a comedic touch than we're used to for this property. It is being written by Girl on the Train's Erin Cressida.
Little Monsters
Universal is really covering all its bases genre-wise also, with a live-action / animation hybrid called Little Monsters from the writer/director behind Toy Story 4, Josh Cooley. The movie that was announced back in July will reportedly be a love letter to classic Hollywood and take a "multigenerational approach" to monsters.
This Little Monsters should not be confused by the Howie Mandel-led movie of the same name about the monsters that live under a boy's bed. It sounds as if this Little Monsters film could be about the kids of classic monsters, but we'll have to wait and see!
Monster Mash
Jumping off the previous entry is Monster Mash, which will be an original musical Universal is also producing. It will be written by Will Widger and directed by music video filmmaker Matt Stawski. He has made music videos for everyone from Paramore, CeeLo Green to Train. We don't know a lot about Monster Mash right now, but it was announced about a year ago and is expected to be a riff off the classic song we've grown accustomed to hearing during Halloween season.
Renfield
Yet another fresh take on the Dracula storyline will come via Dexter Fletcher's Renfield movie. Renfield is the henchman of Dracula. In Bram Stoker's novel, he is a patient in an asylum and the right hand man to the vampire's bloodsucking. We're not sure if Renfield will be yet another gateway to a Dracula story, or give Renfield his own vehicle, but come on, who would Renfield be without Dracula?
The movie was reportedly pitched by Walking Dead creator Robert Kirkman and will be written by Rick and Morty writer Ryan Ridley. Dexter Fletcher directed the Elton John biopic musical Rocketman and Eddie the Eagle, both with Taron Egerton, so perhaps the actor will play Renfield? We'll keep our eyes peeled.
The Wolf Man
An especially exciting project coming from Universal (and Blumhouse) following The Invisible Man, is Leigh Whannell's take on The Wolf Man with Ryan Gosling. Whannell will write and direct the project that will see the La La Land actor playing an anchorman who becomes the Wolf Man. The movie is being compared to Nightcrawler and Network, leading us to believe he may be committing crimes and then reporting his exclusives the next morning.
There's a ton of fresh takes to go around with Universal's new strategy to make use of its horror properties. These projects seem to offer a bit for everyone and we can't wait to see them come to fruition in the next few years.
Your Daily Blend of Entertainment News
YA genre tribute. Horror May Queen. Word webslinger. All her writing should be read in Sarah Connor's Terminator 2 voice over.