Upcoming Tom Hardy Movies: What's Ahead For The Venom Star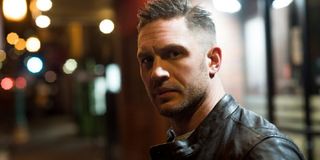 When it comes to action or war movies, superhero stories or drama, Tom Hardy seems to cover it all in terms of the his versatility. From having main roles in big-time hits like The Dark Knight Rises and Dunkirk to becoming the villain himself in Venom, Tom Hardy has done plenty in regards to film and the characters he has portrayed.
But, like any big-time actor such as himself, Tom Hardy has plenty of work coming up soon, as well, no matter what the pandemic has done to push back production dates. From Venom 2 to a new Mad Max prequel, this is everything that the popular actor has coming up in the next couple of years.
Venom: Let There Be Carnage - June 25, 2021 (Post-Production)
For so long, fans of the Spider-Man films have wanted a Venom solo film, and back in 2018 Venom finally came out to mixed reviews, but plenty of box-office success, along with a rare R-rating for a superhero film. Other than the Deadpool series and Logan, very few movies with superheroes have an R-rating, which is what made Venom so much fun.
However, soon there will be a sequel to the chaos, appropriately titled Venom: Let There Be Carnage. The film stars Tom Hardy in the starring role as Venom, along with Michelle Williams returning as Anne Weying, Eddie's (otherwise known as Venom) ex-fiancé. In addition to the regular cast, Woody Harrelson joins as Carnage, a psychotic serial killer who also becomes the host of an alien symbiote. There has also been a change in director for Venom: Let There Be Carnage, with Andy Serkis taking over that role.
Serkis is known for many of his CGI-animated roles, such as portraying Gollum from The Lord of the Rings and Caesar in the Planet of the Apes trilogy, but is stepping more into the director's chair recently. Venom: Let There Be Carnage is set to release on June 25, 2021 after being pushed back due to the pandemic, with hopefully no more setbacks.
Mad Max: The Wasteland - TBA (Announced)
When Mad Max: Fury Road, released back in 2015, it was met with critical acclaim, plenty of box-office success and hundreds of awards, including six Academy Awards. A sequel was all but confirmed by the praise it received, which is why Mad Max 5, otherwise known as Mad Max: The Wasteland has been confirmed to start filming soon.
According to Geeks WorldWide, filming for Mad Max: The Wasteland was set to being pre-production in the fall of 2020. Prior to this confirmation, George Miller (the director of the Mad Max series) was focused on finishing up Three Thousand Years of Longing which stars Idris Elba and Tilda Swinton. However, once that is done, Miller says that he has been given the green light to film the new Mad Max in Australia.
While Tom Hardy's character has yet to be properly confirmed, the actor himself is contracted to appear in several other Mad Max films. In an article from Esquire, Hardy said that he was looking forward to making more films in the future.
A set release date hasn't been confirmed yet, but supporters of the series are sure to keep their hopes up in the next couple of years for some news on Mad Max. And, surely, Tom Hardy will be along for the ride.
Havoc - TBA (Announced)
Now moving into the streaming world of Netflix, we take a look at Havoc. Back in February 2021, it was announced that Gareth Evans, the director of the Raid franchise, had signed an exclusive deal with Netflix to direct new films for the studio, according to Deadline. The first movie in this deal will be Havoc, which will star Tom Hardy.
The premise of the movie is what follows, according to Deadline:
Not going to lie, this sounds like something that is right up Tom Hardy's alley. With how many drama films he has been in, he has proven many times over that he's meant for these action/drama movies. Recently, Hardy even portrayed the king of gangsters himself, Al Capone, in the titular film Capone, so something like this will be great for him to take on.
Production is (hopefully) set to being in June of 2021, according to Issue 1235 of Production Weekly. However, always take this information with a grain of salt due to recent schedule pushes. Even so, fans of crime dramas will have something to look forward to in the coming years.
The Things They Carried - TBA (Announced)
Next up in Tom Hardy's projects is an indie film that not only features him but plenty of young talent. According to Deadline, The Things They Carried is an upcoming Vietnam War movie that stars Hardy in one of the main roles. Alongside him, however, will be famous actors like Bill Skarsgård (It Chapter 1 & 2), Pete Davidson (The King of Staten Island), Ashton Sanders (Moonlight), and more.
Rupert Sanders, who is more famously known to have directed Snow White and the Huntsman will be taking his spot in the director's chair for this one. According to Deadline, this film will be an adaption of Tim O'Brien's acclaimed collection of stories, that feature the tales of a platoon of young soldiers in the Vietnam War, and their experiences while being on the frontlines.
Sanders recently said this to Deadline about the adaption of the book:
Those are some words of praise. While it's not surprising to see another war movie come out about these troubling times, it is interesting to see such a great cast line-up for this. And, what makes it even more interesting is that it covers not one story, but multiple over the course of the novel, showing the different encounters of each of the soldiers, really providing an overall look into the mind of a soldier.
2020 wasn't without its share of movies regarding the Vietnam War, including hits like Da 5 Bloods and The Trial of the Chicago 7. Let's hope that in upcoming years, we'll get more great movies. Let's all pray that The Things They Carried will join those ranks soon. There's no set release date yet, or when production might begin. Even so, I'm excited about this upcoming historical drama. Tom Hardy has already shown off his acting ability in war movies with films like Dunkirk, so he will surely shine in this upcoming role.
War Party - TBA (Announced)
Take this one a bit liberally because we haven't heard much about this film since 2017, but it's still worth putting up here. War Party, another war movie that this time will focus on the Navy SEALs, was announced back in 2017, according to The Hollywood Reporter. It was part of a seven-figure deal with Netflix and Andrew Dominik.
Tom Hardy has been attached to the role since it was announced. Dominik will co-write the film along with Harrison Query. What makes it even more fun is that Ridley Scott's Scott Free Films will be producing it, the same production company that worked on one of Hardy's projects in 2017, Taboo, a limited historical drama.
The premise has been kept a secret, but according to The Hollywood Reporter, it is described as being based on true events and centers on the lives of real-life Navy SEALs. Bidding was apparently a hot topic amongst streaming services, with Netflix out-bidding Amazon, Universal, and Lionsgate for the rights.
Again, there hasn't been much news that has come out about this film since its announcement, so I'd say, keep your fingers crossed that War Party is still happening if you're interested in war movies. Hopefully, within the next couple of months, more news will come out confirming that it's in production.
Action, war, indie – what can Tom Hardy not do? Surely the next couple of years will be filled with intriguing opportunities for the Hollywood megastar – and I for one am excited to see where it all leads.
Your Daily Blend of Entertainment News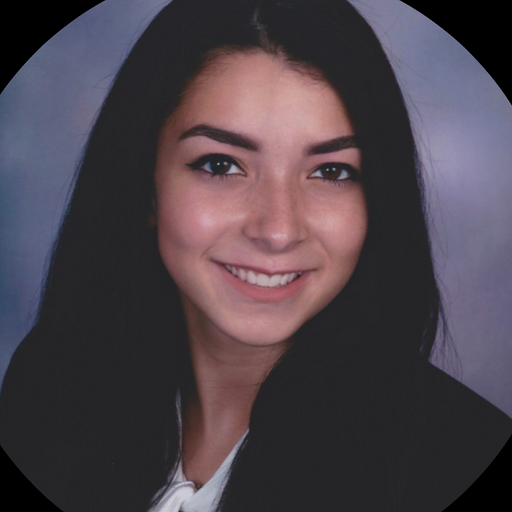 Big nerd and lover of Game of Thrones/A Song of Ice and Fire. Will forever hate season eight. Superhero and horror geek. And please don't debate me on The Last of Us 2, it was amazing!