8 Best Picture Academy Award Winning Movies Streaming On Netflix Right Now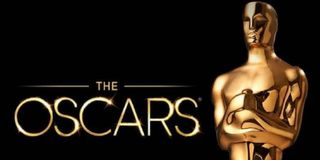 CinemaBlend participates in affiliate programs with various companies. We may earn a commission when you click on or make purchases via links.
Like many people, I spent most of the past year watching way too much TV. But unlike most people, instead of repeatedly watching Schitt's Creek or New Girl, I instead took to task a long-term goal I've always had to watch every single one of the Best Picture Academy Award winning movies. And you're going to laugh, but to do this, I utilized Netflix and Netflix DVDs in the mail system. Yes, I totally went old school.
But I kind of had to. The older movies, like Wings, which won the first Best Picture, and Cavalcade, which won the sixth, were not streaming on Netflix. Heck, even more recent titles like the excellent Birdman, is not streaming on Netflix. In fact, only 3 Best Picture winners from the past 10 years are on Netflix. But, 8 Best Picture winners are currently streaming at the time of this writing, and those are the films that I want to highlight here. Oh, and if you're an Oscar junkie like myself and wish to know what's nominated this year, then check out the 2021 Academy Award nominees here.
My Fair Lady (1964)
Starring Audrey Hepburn as a Cockney flower girl, and Rex Harrison as a stuffy phonetics instructor, this film, based off of the Lerner and Loewe stage musical, which in turn, is based off of the Bernard Shaw play, Pygmalion, is a fun little story with some pleasant songs. It's a little long, but if you dig musicals, then you really can't go wrong with My Fair Lady.
In 1965, My Fair Lady was the seventh musical to win Best Picture, and believe it or not, The Sound of Music, another musical, won the very next year. When it came out, My Fair Lady was the most expensive American movie ever made, and it shows in the set designs and costumes. There was a bit of a controversy since Audrey Hepburn's singing was mostly dubbed, but otherwise, it's a pretty squeaky-clean musical and fun for the whole family. With a little bit of luck, you'll get a chance to watch it.
Stream My Fair Lady on Netflix.
Platoon (1986)
Oliver Stone's Vietnam epic, Platoon, has an all-star cast with Charlie Sheen, Willem Dafoe, and one of my favorite actors, Forest Whitaker. It's actually the first film in a trilogy of Vietnam films by Stone (the other two being Born on the Fourth of July, and Heaven & Earth), and it's the harrowing story of what Vietnam did to the young men who fought for this country. It's not exactly light viewing.
Platoon didn't exactly face stiff competition the year it won in 1987. Out of the films it beat, Hannah and Her Sisters was probably the most noteworthy. But surprisingly, with such a great cast, the only major awards Platoon took home were for Best Picture and Best Director. I definitely think Dafoe or even Tom Berenger should have beaten Michael Caine for Best Supporting Actor, but oh well.
Rain Man (1988)
Directed by Barry Levinson and starring Dustin Hoffman (Who won Best Actor), and Tom Cruise (Who wasn't even nominated, but should have won the trophy!), Rain Man is about two brothers who reunite after their father's death. Tom Cruise's character wants the money he feels he was cheated out of from the will, and he essentially kidnaps his autistic brother from his mental institution until he gets the money he feels he's owed. But along the way, he learns to love his brother. It's a sweet film.
With its win for Best Picture in 1989, is Rain Man the best movie to win in the '80s? Possibly. Either that or Amadeus. But it was definitely the best film to win that year, as its closest competition was Mississippi Burning.
Dances With Wolves (1990)
One of the few Westerns to win Best Picture, Dances With Wolves was directed by and stars Kevin Costner as an Army Lieutenant who sides with Native Americans and becomes one of them. A lot of people say Avatar stole its idea from Dances With Wolves, and they're not entirely wrong.
Dances With Wolves notoriously beat Goodfellas for Best Picture in 1991, and it definitely shouldn't have. In fact, out of the other movies nominated that year—Awakenings, Ghost, and even the mediocre, The Godfather Part III—I still think Dances With Wolves was the weakest pick. Yeesh.
Stream Dances With Wolves on Netflix.
The Departed (2006)
Directed by Martin Scorsese and starring Leonardo DiCaprio and Matt Damon as a cop and a gangster, respectively who flip flop roles, The Departed is loosely based on the Hong Kong film Internal Affairs, and we're all the better for it being remade.
The Departed is an awesome movie, and it was great to see Martin Scorsese finally win the Best Directing Academy Award that he should have won years ago for Raging Bull, Goodfellas, Taxi Driver, etc, etc, etc. But as a Best Picture winner, I think I would have preferred Letters From Iwo Jima or Babel. Still, I can't hate on The Departed for winning that year. It was really good, too.
Stream The Departed on Netflix.
The Artist (2011)
Directed by Michael Hazanavicius (who won Best Director) and starring Berenice Bejo and Jean Dujardin (who won Best Actor, making him the first French actor to do so), The Artist is about a silent film star who has to adjust to the advent of sound films. It's in black and white and as boring as you might think.
I'm sorry, but I'm not a fan of The Artist. It feels gimmicky, and it beat out the far superior The Tree of Life at the 2012 Oscars. Nope. Shouldn't have won. But maybe you'll like it. A lot of people do.
Spotlight (2015)
This drama, directed by Tom McCarthy, and featuring an ensemble cast that includes Michael Keaton, Rachel McAdams (in possibly her very best role) and Mark Ruffalo, among others, is based on the true story of the Boston Globe's "Spotlight" journalists who investigated sexual abuse in the Catholic Church. It's an adult film with a capital A and I'm honestly surprised it won.
But not because it's bad. It's actually excellent! That said, should it have beaten Mad Max: Fury Road? Well, maybe not. Interestingly, it only won Best Picture at the 2016 Academy Awards, making it the last film since the terrible, The Greatest Show On Earth, to only win the top prize and nothing else. Fascinating stuff.
Moonlight (2016)
Last but certainly not least is Moonlight. Directed by Barry Jenkins and starring Mahershala Ali, who both won Academy Awards, one for Best Director and the other for Best Supporting Actor, respectively at the 2017 Academy Awards. Moonlight is about a young, gay black boy who grows up to be a young, gay black man, and it shows his experiences throughout that journey. It utilizes interesting, surrealistic story choices, and it's the kind of beautiful movie that you'd think should win Best Picture, but rarely does.
Moonlight's win will unfortunately always be marred by the fact that the wrong movie (the insipid La La Land) was announced as the winner, and then it had to be back peddled to announce that Moonlight in fact won the title. Oh, well. At least Moonlight did win, because it deserved to.
In the end, I wish there were more Best Picture winners available to stream on Netflix, but at least the ones here are pretty good. Except for The Artist. But what do you think? Out of the Best Picture winners streaming on Netflix, which one is your favorite? Sound off in the poll below! And for more of the best movies on Netflix, make sure to check out our coverage.
This poll is no longer available.
Your Daily Blend of Entertainment News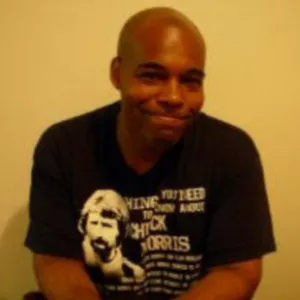 Rich is a Jersey boy, through and through. He graduated from Rutgers University (Go, R.U.!), and thinks the Garden State is the best state in the country. That said, he'll take Chicago Deep Dish pizza over a New York slice any day of the week. Don't hate. When he's not watching his two kids, he's usually working on a novel, watching vintage movies, or reading some obscure book.