Mission: Impossible 7 - An Updated Cast List, Including Tom Cruise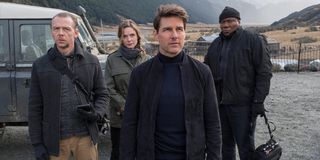 Your mission, should you choose to accept it, is to keep following along with the Mission: Impossible film series. 25 years after the first Mission: Impossible movie's release, we're gearing up to reunite with Tom Cruise's Ethan Hunt for Mission: Impossible 7 in summer 2022. Oftentimes the longer a franchise goes, the less enjoyable it becomes, but it's quite the opposite in Mission: Impossible's case. This is a cinematic saga that's only gotten better with age.
No plot details for Mission: Impossible 7 have been revealed yet, although given that it's shooting back-to-back with Mission: Impossible 8, one can surmise that the two stories will be closely intertwined. But what we lack in narrative information we make up for in casting knowledge, as Mission: Impossible 7 has assembled an impressive lineup of actors. Let's go over who's taking part in this latest round of espionage antics, starting with the man at the front and center of this film series.
Tom Cruise
Seriously, it wouldn't be a Mission: Impossible movie without Tom Cruise appearing as Ethan Hunt. Ok, maybe there will come a day where the franchise decides to focus on a new protagonist, but for now, Ethan remains the IMF agent with the best track record for saving the world. When we left off with Ethan at the end of Fallout, he was recovering from his fight with Henry Cavill's August Walker and bid one last goodbye to his ex-wife, Julia Meade. It's unclear how much time will have passed between Fallout and Mission: Impossible 7, but clearly Ethan's healthy enough to be back out in the field. Needless to say Ethan's been in a lot of dangerous situations over the years, so it'll be interesting to see how Mission: Impossible 7 compares to his previous adventures.
Ving Rhames
Ving Rhames' Luther Stickell is the only character besides Ethan Hunt to appear in all the Mission: Impossible movies. Ethan enlisted Luther, a computer hacker extraordinaire, to help clear his name when he was "disavowed" by the CIA, with Luther also being an IMF agent on the outs with the U.S.'s intelligence agencies. It took some convincing to get Luther to help Ethan, but it worked out in the end. Not only were both their reputations restored, but Luther has become one of Ethan's closest allies, having played important roles in all the movies except Ghost Protocol. Going off what little we know about Mission: Impossible 7, it seems like Luther will once again play a supporting role rather than simply pop in for a cameo.
Simon Pegg
When we met Benji Dunn in Mission: Impossible III, he was an IMF technician who recovered some data that helped Ethan Hunt rescue his wife Julia. He's since transitioned to being a field agent, although during Rogue Nation, he was forced back behind a desk during the brief time the IMF was shut down. Whether he's working on a computer or in the middle of the action, Benji has cemented himself as one of Ethan Hunt's most reliable teammates. That will surely still be the case in Mission: Impossible 7, and Simon Pegg looks like he's been having fun on the production judging by his social media posts.
Rebecca Ferguson
Rebecca Ferguson debuted as Ilsa Faust in Mission: Impossible - Rogue Nation, where she was an MI6 agent working undercover within the villainous Syndicate consortium. She was integral to helping Ethan Hunt stop Solomon Lane, the Syndicate's leader, and when Mission: Impossible - Fallout rolled around, Faust resurfaced to try and kill Lane to prove her loyalty to MI6. Things didn't go as she planned, but by the end of Fallout, Lane was delivered to MI6 and Faust's name was cleared, and she was last seen celebrating with the IMF team. It remains to be seen if Faust will still be working for MI6 in Mission: Impossible 7, if she's become part of the IMF or is now associated with a yet-to-be-revealed third party, but we can undoubtedly count on her growing closer with Ethan, as the two of them showed remarkable chemistry in their first two pairings.
Angela Bassett
When Alec Baldwin's Alan Hunley became the new IMF Secretary, Angela Bassett's Erika Sloane took over his old job as director of the CIA, and she was not a fan of Ethan Hunt in Mission: Impossible - Fallout. Furious that Ethan failed to secure the plutonium cores in favor of rescuing Luther Stickell from the Apostles, Sloane tasked Henry Cavill's August Walker with shadowing Ethan as he tried to complete his original objective, unaware that Walker was really John Lark, the Apostles' leader. But eventually that deception came to light, and following Walker's death, Sloane oversaw Solomon Lane being handed over to MI6. I'm curious whether Sloane is still running the CIA when Mission: Impossible 7 rolls around or, just like what happened with Hunley, she's now in charge of the IMF.
Vanessa Kirby
While Alanna Mitsopolis, a.k.a. The White Widow, wasn't the main antagonist in Mission: Impossible - Fallout, she certainly didn't make life easier for Ethan Hunt and the gang. A notorious arms dealer, Vanessa Kirby's character obtained the plutonium after Ethan failed to secure it, giving her the leverage to make the IMF agent carry out her agenda against the Apostles, specifically by extracting Solomon Lane on behalf of her employers. However, we also learned that Mitsopolis uses the funds from her arms dealing to fund charitable causes around the world, making her more of an anti-hero than a villain. By the time Fallout ended, Mitsopolis had established a working relationship with the CIA, so it's reasonable to think she'll still be in league with them when Ethan Hunt runs into her during Mission: Impossible 7.
Frederick Schmidt
Arms dealing runs in the Mitsopolis family, as Alanna was accompanied by her brother Zola, played by Frederick Schmidt, during Mission: Impossible - Fallout. After his time in the British Army, Zola used his military contacts to help expand his sister's business, and he was around when Alanna tasked Ethan Hunt with retrieving Solomon Lane. No doubt Frederick will still be by his sister's side during Mission: Impossible 7. It's also worth mentioning that during Fallout, we learned that Alanna and Zola's mother was Max, Vanessa Redgrave's character from the first Mission: Impossible movie who worked with Jon Voight's Jim Phelps.
Henry Czerny
Talk about a blast from the past! Henry Czerny's Eugene Kittridge hasn't been seen since the first Mission: Impossible movie, where he was the IMF director and led a manhunt against Ethan Hunt after initially believing he was the organization's mole. Eventually it was revealed that Jim Phelps was the real culprit, and by the end of the movie, Kittridge received the stolen NOC list from Luther Stickell. It's unclear why Kittridge stepped down from IMF, but for whatever reason, he's returned for Mission: Impossible 7, so hopefully we'll learn what he's been up to over the last few decades.
Esai Morales
Now we come to the new faces populating Mission: Impossible 7. First up, there's NYPD Blue and Titans actor Esai Morales. Like everyone else being mentioned for the remainder of this list, the identity of Morales' character hasn't been officially revealed yet. All we know is that he'll be playing the movie's main antagonist, so get ready for him and Ethan Hunt to clash. Originally this role was going to be played by the X-Men franchise's Nicholas Hoult, but due to scheduling conflicts, he dropped out and Morales was swiftly brought in to replace him.
Hayley Atwell
Hayley Atwell is no stranger to the world of fictional spy work, as most of you likely know her best for playing the Marvel Cinematic Universe's Peggy Carter, one of S.H.I.E.L.D.'s founders who was introduced in Captain America: The First Avenger and went on to live her own short-lived TV series. As far as Mission: Impossible 7 is concerned, although Atwell's character hasn't been revealed yet, Christopher McQuarrie described her "destructive force of nature" who will impact the main IMF team. It's also abundantly clear from the training she's gone through that Atwell will have some action-packed moments to shine in the movie.
Pom Klementieff
Four years after she made her Hollywood debut in Spike Lee's Oldboy remake, Pom Klementieff catapulted to worldwide fame when she debuted as Mantis in Guardians of the Galaxy Vol. 2. Mantis now an integral member of the MCU's team of cosmic adventurers, and Klementieff has also shown up in Uncut Gems, Thunder Force and Westworld. Now she has another opportunity to leave her stamp on another action-packed franchise by joining Mission: Impossible 7.
Shea Whigham
You may not have his name memorized, but chances are you've seen seen Shea Whigham in at least a few projects over the years. From movies like Kong: Skull Island and Joker to TV shows like Boardwalk Empire and Perry Mason (he also co-starred alongside Hayley Atwell in Agent Carter Season 1), Whigham has been round the proverbial block. Now he's lending his talents to Mission: Impossible 7, although it remains to be seen, as with most of the new people joining the flick, if he'll be a good guy or bad guy.
Rob Delaney
In the TV realm, Rob Delaney is best known as the co-creator and star of the British sitcom Catastrophe, but in recent years, he's built up an impressive resume of film work. This includes briefly popping up as Agent Loeb in Hobbs & Shaw and a memorable appearance as the mustachioed Peter in Deadpool 2. Mission: Impossible 7 gives him yet another opportunity to expand his action cred.
Charles Parnell
Soap opera fans will remember Charles Parnell for playing Derek Frye in All My Children, while those who enjoy more intense TV might have seen him playing Russ Jeter in The Last Ship. Later this year, he'll star alongside Tom Cruise as Rear Admiral Warlock in Top Cruise: Maverick, and half a year later, the two actors will once again be sharing the same cinematic space in Mission: Impossible 7.
Indira Virma
Indira Varma is an actress who knows her way around genre content, especially on TV. Her biggest credits include Rome and Game of Thrones, and she's also attached to Disney+'s Obi-Wan Kenobi series, one of many forthcoming Star War shows. But Virma also has some more straightforward action experience under her belt from her time on Human Target. What does Mission: Impossible 7 hold in store for her? Only time will tell.
Mark Gatiss
Here we have another Game of Thrones alum, although it's likely most of you know Mark Gatiss best for his work both on BBC's Sherlock, both as its co-creator and playing Mycroft Holmes. Gatiss' other notable credits, both in front of the cameras and behind them, include Doctor Who, Christopher Robin, Dracula and Good Omens. By joining Mission: Impossible 7, Gatiss has the opportunity to impress in a blockbuster setting.
Cary Elwes
That's right, folks, the man who charmed us as the Dredd Pirate Roberts all those years ago in The Princess Bride will appear in Mission: Impossible 7. Others might know him better from movies like Glory, Robin Hood: Men in Tights, Saw and Ella Enchanted, while in recent years, he's popped up in the Black Christmas remake and Stranger Things, to name a few projects. Elwes is well-versed in playing both good guys and bad guys, so fingers crossed we learn what role he'll occupy in the next Mission: Impossible movie soon.
Mission: Impossible 7 is currently slated to hit theaters on May 27, 2022, and 45 days after its theatrical debut, it'll be available to stream on Paramount+. For those of you out of the loop on what movies are coming out later this year, browse through our upcoming 2021 movies schedule.
Your Daily Blend of Entertainment News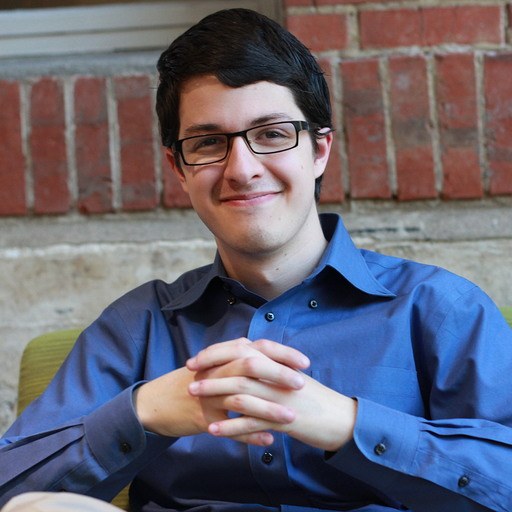 Connoisseur of Marvel, DC, Star Wars, John Wick, MonsterVerse and Doctor Who lore. He's aware he looks like Harry Potter and Clark Kent.