The 10 Greatest Movies To Win Best Picture At The Academy Awards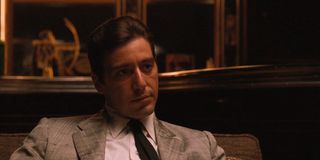 With over 90 Academy Award Best Picture winners, you would think that it was difficult to narrow this list down to just 10, right? Well, no, actually. I'm going to let you in on a little secret. The movie that wins Best Picture is rarely ever a masterpiece. In fact, there are several years where the best picture of the year wasn't even nominated. Like, how was Do The Right Thing not nominated for Best Picture at the Oscars? How was Ex Machina not freaking nominated?
Sorry, I'm still just a little upset over some of these snubs. The fact is, a Best Picture winner is rarely a film that will be remembered forever. I recently did an article on Musicals that won Best Picture, and while I like some of them, I can honestly say that I wouldn't consider any of them as one of the best movies ever made. But, I definitely would call the 10 movies that I have for you here some of the best motion pictures of all time. Oh, and there are actually a few that hurt me not to put on this list. And, those films are: Casablanca, On the Waterfront, Schindler's List, Amadeus, and No Country For Old Men. They all just barely missed the cut.
Rebecca (1940)
Yes, you could argue that Alfred Hitchcock should have won Best Picture many times over for classics like Psycho, Rear Window, and Vertigo (None of which were even nominated for Best Picture, by the way. See above rant). But, look, Rebecca is an out-and-out masterpiece, as well. While you might be more familiar with the recent Netflix movie starring Lily James and Armie Hammer, I implore you to give this dense psychological thriller a shot, as it is just as compelling as any of Hitchcock's other masterpieces.
The story concerns a new wife (Joan Fontaine) who recently married a deeply depressed man (Laurence Olivier) with a dark past. The thing is, his past is actually SUPER dark (much darker than you might expect for a 1940s movie), and his new wife is constantly haunted by the old wife's memory. The movie can get surprisingly creepy, but mostly because of their housekeeper, Mrs. Danvers (Judith Anderson), who definitely loved (maybe even sexually) the old wife to an extreme extent. The film is as twisty and wonderful as Hitchcock's best, and you definitely won't be disappointed.
The Best Years Of Our Lives (1946)
It's kind of crazy to think, but The Best Years of Our Lives was a very lucrative film when it first came out. I say it's crazy, because the film is basically about P.T.S.D. and the effects of war on veterans, which definitely isn't light popcorn fare. Thor: Ragnarok, this isn't. Directed by William Wyler, and starring Frederic March, Dana Andrews, and Harold Russell (who is one of the only non-professional actors to ever win an Academy Award for acting), the story concerns three veterans returning home from World War II and the struggles they endure, both personally, and in their relationships.
Russell's performance is especially powerful, as he really did lose his hands in war. But, all around, the story is so engaging and depressing, that it's just surprising that such a deeply emotional movie could really win the top prize. That doesn't happen often.
All About Eve (1950)
All About Eve is, in my mind, the best movie to ever win the trophy. Directed and written by Joseph L. Mankiewicz (Yes, brother to that Mankiewicz), the film stars Bette Davis as a stage actress who feels she's over the hill since she's been pigeonholed into older roles. Meanwhile, a young woman named Eve Harrington (Anne Baxter), idolizes her and manages to get into her good graces long enough to have her own star rise. But, is Eve really the meek woman she appears to be?
Short answer: No. From the very first scene, though, you're hooked. George Sanders won a Best Supporting Actor Award as a shady theater critic named Addison DeWitt, and it's just such a deep, whip smart movie that shines a light on the idea of what people will do just to become famous.
Marty (1955)
Winning both Best Picture AND the Palme d'Or at the Cannes Film Festival, Marty is pretty much the perfect movie. It's also the shortest to ever win, clocking in at just 90 minutes. Directed by Delbert Mann and starring Ernest Borgnine and Betsy Blair, this love story is so sweet because it's not between two super gorgeous people. Instead, it's just between two average folks. Some might even call them "dogs."
Both have given up on love. But, you feel for them so much that you're swept up in their unlikely romance and ultimately want them to become an item. I'm not going to spoil what happens, but by the end, you're satisfied. I'll leave it at that.
Lawrence of Arabia (1962)
I'm usually not a fan of epics. I found Gone With the Wind and Ben-Hur to be tedious and bloated. Lawrence of Arabia is different. Directed by David Lean (who won Best Director for this AND The Bridge On The River Kwai) and starring Peter O'Toole as the real-life T.E. Lawrence, this epic film is about the man who would lead people from different Arab nations to defeat the Turks in the desert.
What makes Lawrence of Arabia work is the sheer scale of it all. Even on a small screen, shots of people on horseback charging into battle are awe-inspiring. I also love that great scene where he blows up the train. We get the personal side of Lawrence, too, and his feelings about being a traitor to his British roots by helping these people out. All around, it's just a fantastic, epic movie, and there will probably never be another one like it.
Midnight Cowboy (1969)
Jon Voight and Dustin Hoffman were robbed when they both lost Best Actor to John Wayne for True Grit. Directed by John Schlesinger, this drama—which is the only X-rated film to ever win Best Pic—is about a gigolo from Texas (Voight) who wants to make it big in New York, and the sick friend he meets along the way (Hoffman).
Midnight Cowboy makes me cry ugly tears. The relationship the two friends form is seamless, and the film is just so gritty, it's perfect. For a friendship to form in this hell hole doesn't seem possible, but it happens. And, that scene on the bus…man. Seinfeld parody be damned.
The Godfather Part II (1974)
Am I cheating with this pick? Yes. But I only have 10 slots and I don't want to put both Godfather Part I AND Part II on the same list. But both deserve to be on here, sure. Think of it like Kill Bill. Two movies, but one full story. Directed by Francis Ford Coppola (who legit beat himself as Best Director that same year for The Conversation), and starring Al Pacino AND Robert DeNiro as son Michael Corleone and a young version of his dad, Vito Corleone, respectively, this mafia epic is so rich and layered it hurts.
I prefer this to the original, though, because I love seeing Vito's backstory and how it intersects with his son, Michael's, as he rises in the mafia empire. There's such great pathos and regret in this film, and I just love that Fredo kiss. It gives me goosebumps every time.
The Silence of the Lambs (1991)
The only horror movie (yes, you heard me) to win Best Picture, The Silence of the Lambs is genre story telling done right. Directed by Jonathan Demme and starring Jodie Foster, Anthony Hopkins, and Ted Levine, The Silence of the Lambs is about a serial killer on the loose (Levine) and the fearless FBI trainee (Foster) who talks to another serial killer (Hopkins) to track him down.
The whole movie is a master class in tension, and Anthony Hopkins' Hannibal Lecter is in the movie for less than 20 minutes, but his presence is so deeply felt that it pervades the entire film. Quite possibly the greatest movie of the '90s, and definitely one of the greatest movies of all time.
The Lord Of The Rings: The Return Of The King (2003)
Look on any lists for the greatest Best Picture winners ever, and you won't find the third installment of Peter Jackson's epic The Lord of the Rings trilogy anywhere near the top, but I don't care. I have The Return of the King on constant rotation in my household. Click on my HBO Max and it will legit say, "Continue Watching The Return of the King?"
Much like The Godfather Parts I and II, I consider the whole LOTR trilogy to be one film, and The Return of the King is just such a satisfying conclusion. Frodo and Sam (Elijah Wood and Sean Astin, respectively) are on the last leg of their journey, and they come across copious problems along the way, mostly involving Gollum (played in motion capture by Andy Serkis). Meanwhile, Aragorn (Viggo Mortensen) is having his own problems leading the remaining fellowship of the ring. It's just a masterpiece, and infinitely rewatchable.
Parasite (2019)
Having re-watched Parasite twice more since I initially saw it, I feel a little silly with the list I wrote about the best Best Picture winners of the 2010s. Yes, I have an unhealthy obsession with Birdman, but to place Parasite beneath Argo is just criminal.
Directed by Bong Joon-Ho, and the first foreign film to ever win Best Picture (as well as the Palme d'Or), Parasite is unlike any Best Picture winner before it, and in the best way possible. Part comedy, part tragedy (but not a tragicomedy), part thriller, Parasite doesn't really fit into any specific category, which is why I might not have appreciated it enough at first. Essentially, it's a story about a poor family who sneak their way into working for a rich family. But, within that plot is all this subtext about class, as well as subtext concerning South and North Korean relations. It's a knock-out film, and it sits at the top of the heap with the rest of these movies.
I'm sure I missed some of your favorites, but I would love to know what you think is the best of the movies mentioned here. So, sound off in the poll below!
This poll is no longer available.
Your Daily Blend of Entertainment News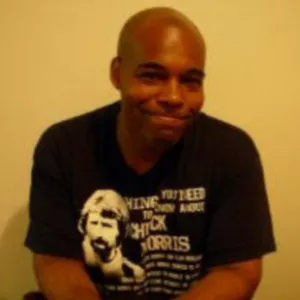 Rich is a Jersey boy, through and through. He graduated from Rutgers University (Go, R.U.!), and thinks the Garden State is the best state in the country. That said, he'll take Chicago Deep Dish pizza over a New York slice any day of the week. Don't hate. When he's not watching his two kids, he's usually working on a novel, watching vintage movies, or reading some obscure book.