5 Reasons HBO Max Is Clearly Not The Worst Streaming Service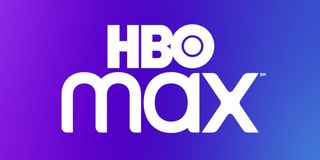 In early December 2020, Warner Bros. made a groundbreaking announcement when it revealed that Wonder Woman 1984 won't be the only movie that would be released on HBO Max the same day as in theaters, meaning 17 titles would receive similar treatment throughout 2021. And while the new streaming service's subscribers were excited to hear this news, one of the studio's biggest and most vocal filmmakers, Christopher Nolan, came out with a statement where he expressed his displeasure with this new business model and how it will affect the writers, directors, actors, and crew of all those movies that won't be released exclusively at cinemas but instead on what he called "the worst streaming service."
The Tenet director makes a valid point in his argument about how artists should be looped in when it comes to making decisions as significant as the one Warner Bros. recently made. No one wants to see the movie theater industry go away, but the studio's decision to release movies like The Matrix 4, The Suicide Squad, and more than a dozen others will give millions of moviegoers the opportunity to catch these movies (for 30 days) in a time when theaters are largely closed across the country. On top of that, HBO Max is clearly not the worst streaming service (we won't name names). In fact, it's actually one of the best, and here are a few reasons why.
HBO Max's Original Shows, Movies And Documentaries Are Top Notch
Ever since the launch of HBO Max in May 2020, the streaming service has continued to add more and more titles to its growing library of content, releasing top notch original shows, movies, and documentaries that stand toe-to-toe with the original programming from any other streamer out there today. With everything from An American Pickle to The Flight Attendant generating buzz in recent months, there's plenty of upside for the new kid on the block, so to speak. There are also documentaries like Heaven's Gate: The Cult of Cults that continue the long-tradition of HBO creating some of the most riveting and in-depth non-fiction titles out there. And then HBO Max will be the exclusive home to Peacemaker, the upcoming John Cena-led spinoff of The Suicide Squad.
Beyond New Content, The Older Content…
In addition to all the HBO Max original shows, movies, and documentaries, the streamer also gives users access to all that great HBO content that has made the premium cable channel such a driving force since its launch nearly 50 years ago. For decades now, HBO has been the home for premium television content. Years before Netflix, Amazon, and Hulu started winning truckloads of Primetime Emmys, Golden Globes, and other awards, HBO was there with classic shows like The Sopranos, The Wire, Six Feet Under, documentaries like Paradise Lost, When The Levees Broke: A Requiem in Four Acts, and Going Clear: Scientology and the Prison of Belief. Then there are those great movies like Too Big To Fail, Recount, and Angels in America.
HBO Max Has A Growing Library Of Non-HBO Shows
Another reason HBO Max isn't the worst streaming service out there is the fact that it gives its subscribers access to a ton of non-HBO shows. Pop culture icons like Friends, South Park, and Big Bang Theory all call HBO Max home (for streaming at least) these days, and honestly, that's one of the major benefits of the service. Then you have the likes of Will Smith's The Fresh Prince of Bel-Air and the 2020 cast reunion (an HBO Max exclusive) available in its entirety streaming on HBO Max.
There are also hundreds of hours of Cartoon Network and Adult Swim programming streaming on HBO Max, which is great for those parents out there who grew up in the '90s who now want to introduce their children to classics like Dexter's Laboratory, Courage the Cowardly Dog, and The Powerpuff Girls.
There Are A Ton Of Great Movies Only Available On HBO Max
Speaking of introducing a younger generation to classics of the past, HBO Max is also the streaming home of the Studio Ghibli library, meaning that it's the one place people can stream movies like My Neighbor Totoro, Spirited Away, and the rest of Hayao Miyazaki's timeless animated features. There is also an entire Turner Classic Movies section featuring Oscar-winning treasures like Casablanca, Cool Hand Luke, and Jaws in addition to international gems like Bicycle Thieves, City of God, and Seven Samurai.
Combine the Studio Ghibli and Turner Classic Movies offerings with the other movies that come to HBO Max every month and there is plenty for anyone who has a true appreciation of the past, present, and future of filmmaking, even if it's on a television or computer screen (or even a phone). The honest truth is, HBO Max gives its subscribers one of the best assortments of movies to choose from, which is saying a lot when Netflix, Amazon, Hulu, and more niche streaming platforms all boast pretty remarkable libraries of content.
The Choice For How To See The Movies
But the biggest reason why HBO Max is not the worst streaming service is because starting with the release of Wonder Woman 1984 on Christmas Day, audiences will have a choice for how they watch movies (at least Warner Bros. releases through 2021). For many, theaters around the country are still closed, and the American population has shown this year that a lot of people aren't quite ready to return to cinemas for fears of risking their own or the health of their family and friends. And while everyone would rather watch Godzilla vs. Kong, In The Heights, or any other Warner Bros. movie coming out next year on the biggest screen possible, this new model gives everyone the opportunity to make their own decision. And what's best for the customer is often what's best for business.
If 2020 has taught us anything, it's that we are truly in an unprecedented time in which no one knows for sure how things are going to pan out a week, a month, or a year from now. That being said, no one knows for sure how anyone will respond to Warner Bros. new release model, whether it be studio heads, filmmakers, actors, crew members, or most of all, audiences. Until then, we'll just have to make the most of what we've got and find new ways to enjoy the latest movies until we are all comfortable going back to the way things used to be.
Your Daily Blend of Entertainment News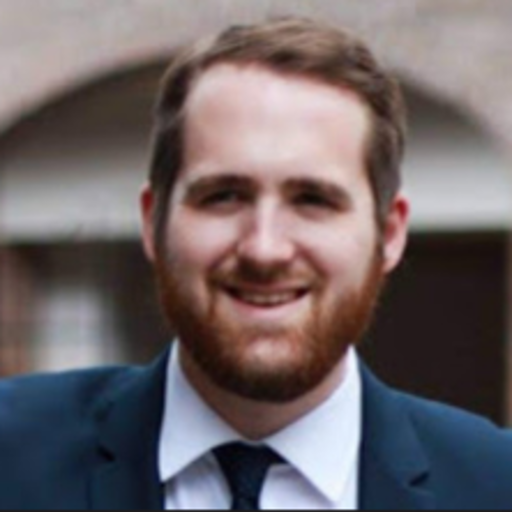 Philip grew up in Louisiana (not New Orleans) before moving to St. Louis after graduating from Louisiana State University-Shreveport. When he's not writing about movies or television, Philip can be found being chased by his three kids, telling his dogs to stop barking at the mailman, or yelling about professional wrestling to his wife. If the stars properly align, he will talk about For Love Of The Game being the best baseball movie of all time.