12 DC Projects We Hope Get The Spotlight At DC FanDome 2021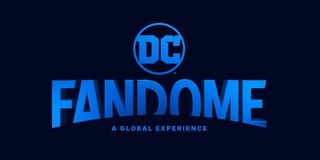 Rather than take part in the socially distanced San Diego Comic-Con last summer, DC Comics held its own virtual event called DC FanDome, which was split into two parts. The first half, "Hall of Heroes," primarily focused on upcoming movies, while the latter half, "Explore the Multiverse," delved into TV shows and other kinds of DC projects. Well, evidently the powers-that-be were pleased with how DC FanDome turned out, because it's been announced that the event will return on October 16, 2021.
With only one date having been revealed, presumably this year's DC FanDome will be more streamlined compared to the event last year, though don't discount that a second date could be unveiled in the coming months. Regardless, if there's one thing we can count on from the next DC FanDome, it's updates concerting highly-anticipated movies and TV shows. So naturally, it's time to discuss the DC projects we're hoping get the spotlight at the virtual event, starring with the debut of a new Caped Crusader.
The Batman
If anything stole the show at the last DC FanDome, it was The Batman. Although the Matt Reeves-helmed production was only able to shoot two months worth of footage before the COVID-19 pandemic necessitated that filming be paused for half a year, there was enough footage available to put together a cool trailer that premiered at the event. The Batman concluded principal photography last month, and with the movie currently slated for March 4, 2022, it's a good bet that there will a new trailer packed with a lot of fresh scenes to show off when the next DC FanDome arrives.
Peacemaker
The COIVD-19 pandemic interfered with a lot of people's plans, but for James Gunn, it paved the way for a new opportunity. While finishing The Suicide Squad, which arrives this August, during lockdown, Gunn decided to write a spinoff series centered on one of the movie's main characters, John Cena's Peacemaker. HBO Max soon picked up the series and scheduled it to premiere in January 2022. With Peacemaker's shoot expected to wrap up in late June, it's hard to imagine DC FanDome not including a trailer for the series, especially since by that point we'll have seen Cena's character in action in The Suicide Squad two months earlier.
Black Adam
Dwayne Johnson has been attached to play Black Adam in one form or another since the late 2000s, and now he's finally getting to play the Kahndaqian character. The Black Adam movie is in the midst of principal photography and will arrive in theaters in July 2022. To be sure, Black Adam was a standout at the last DC FanDome by showing off concept artwork and revealing the Justice Society of America. But now that actual footage is being shot, fingers crossed we get to see some of it as October's DC FanDome, even if it's just a sizzle reel rather than a traditional trailer.
The Flash
Another DC movie that's currently filming is The Flash, which, ironically, has been rather slow in its journey to getting in front of cameras. But now Ezra Miller's Scarlet Speedster is finally getting a platform to shine on his own, although he won't be the only superhero in this Flashpoint adaptation, as Supergirl and two versions of Batman are also confirmed to appear. Because DC FanDome is happening a little over a year before The Flash's release, I wouldn't necessarily hold out hope being treated to a trailer, but maybe some more concept art or even a few official images could be shown off, like actually seeing Miller's Flash alongside Michael Keaton's Batman.
Aquaman 2
Warner Bros and DC didn't waste any time greenlighting Aquaman 2, and who can blame them given how well Aquaman performed at the box office? As things stand now, the sequel is scheduled for a December 2022 release, and along with Jason Momoa, Amber Heard and Yahya Abdul-Mateen II reprising their respective roles, Game of Thrones' Pilou Asbaek has joined the cast. Beyond that, we don't anything about what Aquaman 2 holds in store, and since it's hard to say how much footage will have been shot by the time DC FanDome happens, the least the event could give us with this project is some plot details to chew on.
The Batman's GCPD Spinoff Series
Gotham ended its run on Fox two years ago, but we're not done exploring on the Gotham City Police Department on TV just yet. It was announced July 2020 that HBO Max ordered a GCPD series set in the same continuity as The Batman, taking place one year before the events of the movie. Joe Barton is showrunning this GCPD series, and while it's rumored Jeffrey Wright will appear as James Gordon, no official story details have been revealed yet. Let's pull back the curtain on this project a bit during DC FanDome!
Shazam! Fury Of The Gods
Although Shazam! Fury of the Gods is over two years away at the time of this writing, the casting process has been unfolding over the last several months, with Helen Mirren and Lucy Liu being cast as the villains Hespera and Kalypso, respectively, as well as Rachel Zegler being cast in a mystery role. Naturally we can expect the Shazam family to clash with these new baddies, but it'd be nice if DC FanDome could provide some more information about what we can expect from this sequel, including clarification about if Mr. Mind and Dr. Sivana will team up, as was teased in the Shazam! mid-credits scene.
Justice League Dark
It looks like the ship has sailed on getting a Justice League Dark movie, but luckily, this team of supernatural DC heroes still have a live-action future ahead of them. J.J. Abrams and Ben Stephenson are executive producing a Justice League Dark series for HBO Max, although nothing else has been revealed about it, including the official lineup. It'd be great if DC FanDome could clarify if this series is still in the works, namely because Zatanna and Constantine movies have recently been announced. If it is, let's learn which heroes it feature defending reality with their magical powers.
Blue Beetle
Although the Blue Beetle superhero identity has existed for decades, the current holder of the mantle, Jaime Reyes, is still a relative newcomer to the DC Comics scene, debuting in 2006. However, in that time, he's popped up in projects like Smallville, Batman: The Brave and the Bold, Young Justice, a few DCAMU movies and Injustice 2, and now he's been selected to lead his own live-action movie. Angel Manuel Soto and Gareth Dunnet-Alcocer are directing and writing the Blue Beetle screenplay, respectively, and DC FanDome is the perfect place to briefly highlight it, such as revealing when we can expect it to arrive or, fingers crossed, announcing who will play Jaime.
Green Lantern
While we wait for an official update about the Green Lantern Corps movie, the Green Lantern property is gearing up to take HBO Max by storm. The Green Lantern series, which Seth Grahame-Smith is showrunning and Greg Berlanti is producing, will follow along with Emerald Knights like Alan Scott, Guy Gardner, Simon Baz and Jessica Cruz across various time periods. Considering that the 2011 Green Lantern movie was a critical and commercial disappointment, it's about time this corner of the DC universe get another shot at live-action glory. Since it's unclear when production on the show will begin, maybe DC FanDome can whet our appetites by revealing specific details about the starring characters or even show off some Green Lantern concept art.
Static Shock
Virgil Hawkins, a.k.a. Static, made his comics debut in 1993, but I suspect most of you are more familiar with him from the Static Shock animated series. Either way, the character has assembled a large fanbase over the years, and in addition to making a comic book comeback alongside other Milestone characters soon, Static is also starring in a live-action movie that Reginald Hudlin and Michael B. Jordan are producing, and Randy McKinnon will write. Maybe by the time DC FanDome rolls around in the fall, we'll learn who's been selected to bring Virgil to life.
Naomi
You can likely count on some, if not all of the CW DC shows that are still running this fall to get some attention at DC FanDome. However, I doubt I'm alone in wanting to learn more about something that isn't currently part of the programming block: Naomi, which Ava DuVernay (who had been working on New Gods before it was scrapped) and Arrow's Jill Blankenship are developing. Army Wives' Kaci Walfall has been tapped to play the character who Brian Michael Bendis and David F. Walker created for DC Comics just a few years ago. Assuming Naomi's pilot is met with approval and it earns a series order, let's make sure it has a block of time to shine, whether it's already on the air by that point or not.
Let us know which of the above projects you'd like to see spotlighted at DC FanDome in the poll below. And as always, keep checking back with CinemaBlend for more updates on DC Comics movies and TV shows.
Your Daily Blend of Entertainment News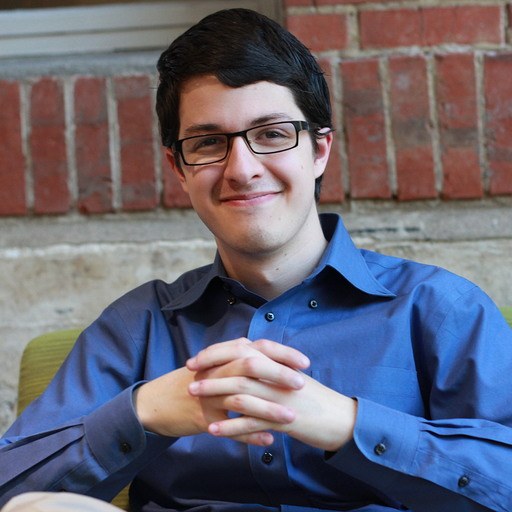 Connoisseur of Marvel, DC, Star Wars, John Wick, MonsterVerse and Doctor Who lore. He's aware he looks like Harry Potter and Clark Kent.