The Woman in the Window Ending Explained: What Actually Happened And How It All Wrapped Up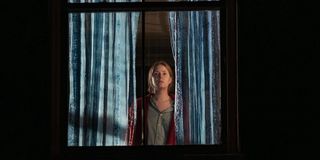 (Image credit: Netflix Press)
Netflix viewers finally got the chance to see Amy Adams as the agoraphobic Dr. Anna Fox in The Woman in the Window, released on the streaming service after a couple of years of rewrites, studio drama and delays. The twisty thriller was based on the book of the same name by A.J. Finn, and while it stayed fairly loyal to the book, adapting the multi-faceted story, which largely takes place in one isolated setting, proved to be quite the challenge.
After test audiences found the original version of the film confusing, a lot of work was done to get to the final product, with director Joe Wright telling Entertainment Weekly that they tried to satisfy the problems without tying up every loose end too neatly.
So let's take a look at the mysteries that were introduced in the movie's plot and see how the big twists all came together in the end. Spoiler alert! If you haven't seen The Woman in the Window, you might want to stop reading now.
What Happened At The End Of The Woman In The Window?
It wasn't all in her head. Anna Fox, the former therapist suffering from agoraphobia, who regularly drank too much alcohol with her medication, did in fact witness a murder in her neighbors' house; but neither the victim nor the murderer was who she thought. The "shocking" twist that the Russells' teenage son Ethan was the murderer was likely only a surprise to Anna, as Ethan was super creepy and suspicious throughout the movie. And the victim was not Jane Russell, as Anna kept insisting, but Ethan's biological mother Katie.
When Anna started to get too close to the truth, with help from her tenant David to connect the dots of who Katie was, Ethan turned the knife on David before going after Anna. The two scuffled through the house before ending up on the roof, where Anna was able to push Ethan through a faulty skylight, causing him to fall to his death. The incident helped her to overcome her agoraphobia, and she moved out of the house and on with her life.
Who Was The Real Jane Russell?
After Julianne Moore's character helped Anna through an agoraphobic episode, Anna assumed she was Jane Russell because she'd been headed to the Russell house. This woman was actually Katie, Ethan's birth mother, though she never corrected Anna on the mistaken identity. Katie had run off when she was 8 months pregnant with Ethan, and Alistair Russell searched for two years before finding his son and sending Katie to prison. Alistair and his wife Jane had been paying Katie to stay away from their family. Anna didn't meet Jane Russell, played by Jennifer Jason Leigh, until after Katie was murdered, which is what caused Anna to believe the real Jane Russell was an imposter.
What Happened To Anna's Family?
Anna's agoraphobia, drinking and overmedicating were the forces driving the police to discredit her account of the alleged murder. The catalyst for her condition was revealed to be the recent deaths of her husband Ed and daughter Olivia in a car accident. The doomed vacation had been an attempt to give Olivia a good Christmas before they got divorced, and Anna drove off the road as she and Ed argued about Anna's affair. The fact that Anna still talked to her dead husband and daughter led Detective Norelli — the bad cop to counter Brian Tyree Henry's Detective Little — to accuse Anna of concocting the Jane Russell murder in her head.
Why Did Ethan Target Anna?
This was a tough one, as even Ethan, a wannabe serial killer played by Fred Hechinger, admitted he didn't have a pattern yet. As Ethan villain-splained to Anna, he enjoyed watching things die, and his father's previous assistant Pamela Nazin, whose murder had prompted the Russells' move, had just been the beginning. But more than just simply wanting to kill, Ethan told Anna he'd singled her out as soon as he'd heard what happened to her family and the affliction she suffered in the aftermath. He was angry at Anna and Katie for the same reason — not being able to take care of their families.
How Was David Connected To Katie?
Anna's tenant David was the person to finally confirm to Anna — albeit against his will — that she wasn't hallucinating, and there was another woman involved with the Russells. Katie had spent a night with David and told him about her history with Alistair Russell. David lied about having any connection to the events Anna described because he'd recently gotten out of prison and was in violation of his parole. Admitting Katie's existence and that he knew her would have caused the police to look into him.
What Happened To The Russells?
It seems Alistair wasn't just trying to protect his son from Anna; he was actually trying to protect Anna from Ethan (though his tactics were questionable). After Ethan died, Alistair and Jane Russell were arrested for covering up Ethan's previous murders of Katie — whose body was recovered — and Pamela Nazin in Boston. While Alistair wasn't cooperating with police, Jane Russell wouldn't stop talking, according to Detective Little, in a sign that she was not willing to go down for her stepson's crimes.
It would be interesting to find out what changes were made between the original version and the movie that finally made it to Netflix. But regardless of any issues to be found from the adapted script, one thing is certain — Amy Adams always shows up, and the same can be said for the rest of the all-star cast. Check out these other Amy Adams movies, as well as the best movies on Netflix right now. And with so many projects seeing delays like The Woman in the Window did due to COVID, be sure to bookmark this list of 2021 new movie releases.
Your Daily Blend of Entertainment News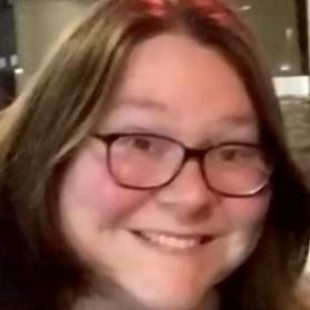 Mom of two and hard-core '90s kid. Unprovoked, will quote Friends in any situation. Thrives on New Orleans Saints football, The West Wing and taco trucks.