The Last Duel: Release Date, Cast And Other Things We Know About The Matt Damon Movie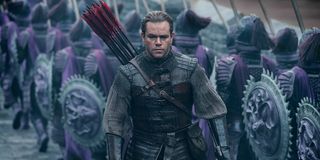 Over the years, Matt Damon has portrayed his fair share of historical figures, with everyone from Mark Whitacre in The Informant to Carroll Shelby in Ford v Ferrari. And while most of his portrayals of real-life people have been in movies set in modern or near-modern times, one of the Academy Award winner's upcoming films will see him go way back in time, back to 14th Century France. Later in 2021, Damon, and a host of other stars, will appear in Ridley Scott's long-awaited historical drama The Last Duel, and by the sounds of it, this is one you won't want to miss.
So, what is The Last Duel and what is it about? Funny you should ask, because there is actually a lot we already know about the film, from its release date to its cast and other details pertaining to the tense and violent affair coming to a theater near you. Let's dive into it, shall we?
The Last Duel Release Date Is Set For October 15, 2021
The Last Duel, which is being distributed by Disney's 20th Century Studios, will land in theaters Friday, October 15, 2021, a little less than a year after it was initially slated to premiere. Prior to the pandemic, the historical drama was supposed to be one of six Disney movies to be released in late 2020, with a limited opening December 25, before premiering nationwide on January 8, 2021. Those plans were scratched, but in a few short months The Last Duel will be upon us.
The Last Duel Cast Is Led By Matt Damon, Adam Driver, Jodie Comer And Ben Affleck
Leading The Last Duel's cast is Matt Damon as French knight Jean de Carrouges, Adam Driver as his squire Jacques Le Gris, Jodie Comer as Damon's wife Marguerite de Carrouges, and Ben Affleck as Count Pierre d'Alençon. Harriet Walter (Sense and Sensibility, Downton Abbey), Nathaniel Parker (Othello, The Bodyguard), Sam Hazeldine (Peaky Blinders, The Hitman's Bodyguard), and Michael McElhatton (Game of Thrones, Zack Snyder's Justice League) are also part of the film's larger supporting cast.
The Last Duel Centers On A 14th Century Knight And His Squire Who Are Forced To Fight To The Death
When The Last Duel is released in October 2021, audiences will be taken back to 14th Century France where two best friends — Jean de Carrouges and Jacques Le Gris — are forced to fight to the death when the former accuses the latter of raping his wife while the knight was away fighting a war. Per Deadline, the real meat of the story comes when Count Pierre d'Alençon hands down a decision to have the two compete in a trial by combat, with the survivor being deemed the winner. Oh, and if Carrouges loses the duel, his wife is to be burned at the stake to punish her for making a false accusation.
The Last Duel Is Based On Eric Jager's Book Of The Same Name About The Last Recognized Trial By Combat
Although The Last Duel has a premise that sounds like it was cooked up a writers room somewhere, it is actually based on the true story of the last officially recognized judicial duel (a fancy way of saying trial by combat) fought in France in the late 1300s. One of the many book-to-movie adaptations coming out in 2021, the movie is based on Eric Jager's 2005 book titled The Last Duel: A True Story of Crime, Scandal, and Trial by Combat in Medieval France. Beware, though, as you are bound to encounter spoilers if you fall too deep into the research rabbit hole with this one.
Ridley Scott Directed The Last Duel
It is easy to see how someone like Ridley Scott would be well-suited to direct a historical drama centering on knights, betrayal, crime, and archaic forms of justice like that which will be seen in The Last Duel, considering his track record with films like Gladiator, Kingdom Of Heaven, and even his 1977 directorial debut The Duellists. Scott has been attached to the movie going back to 2019 when Variety revealed that he, Matt Damon, Ben Affleck, and Nicole Holofcener were all teaming up to make the adaptation of Eric Jager's book a reality.
One thing of note, however, is the fact that Ridley Scott wasn't the first filmmaker to be attached to The Last Duel. In 2015, Deadline reported that Francis Lawrence (I Am Legend, The Hunger Games: Mocking Jay) was in the running to direct a version written by Shaun Grant (The Snowtown Murders, Mindhunter). Nothing came of the project and the property sat dormant for five years before Scott became involved.
Matt Damon, Ben Affleck And Nicole Holofcener Wrote The Last Duel's Script
In 2019, Empire reported that Matt Damon, Ben Affleck, and Academy Award nominated screenwriter Nicole Holofcener (Can You Ever Forgive Me?) were all in the process of adapting Eric Jager's book. The Last Duel marks the first time Damon and Affleck have written a screenplay together since they took home an Oscar for Good Will Hunting more than 20 years ago, despite appearing in multiple movies together since then. But, it remains to be seen if Affleck's character will tell Damon's to leave town like Chuckie did with Will all those years ago.
The COVID-19 Pandemic Delayed The Last Duel's Production And Release
Production on The Last Duel got underway in February 2020, just a few months after the movie was first announced, and just a few weeks before the world entered a state of lockdown due to the pandemic. During a March 2020 interview with Variety, Ridley Scott revealed the crew finished one month of shooting in France and was getting ready to head to Ireland to finish up the second half of the shoot when everything got crazy. Instead of pushing forward and waiting for the inevitable to happen, Scott decided to stop for the time being and finish later. Production finally resumed that September and wrapped one month later, per Deadline.
The delays and extended filming hiatus forced 20th Century Studios to abandon the Christmas 2020 release date, and push back the debut of The Last Duel nearly a year to its current date, October 15, 2021, per Variety.
There is a lot about The Last Duel that has yet to be revealed, including its rating (which will probably be an R due to the subject matter), any official images, or a trailer featuring any of the film's stars. While we wait for all that and the film's October release, now's the perfect time to check out CinemaBlend's list of 2021 movie premiere dates.
Your Daily Blend of Entertainment News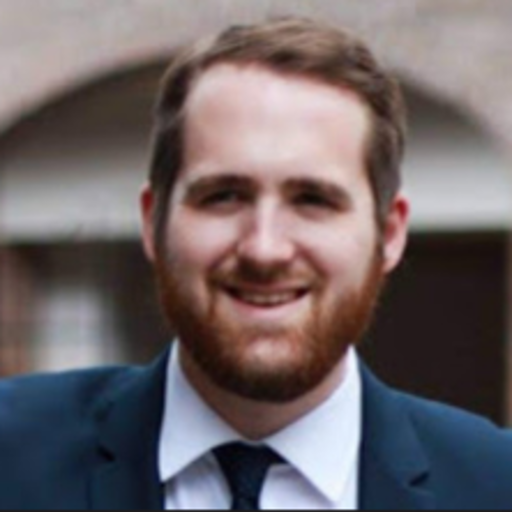 Philip grew up in Louisiana (not New Orleans) before moving to St. Louis after graduating from Louisiana State University-Shreveport. When he's not writing about movies or television, Philip can be found being chased by his three kids, telling his dogs to stop barking at the mailman, or yelling about professional wrestling to his wife. If the stars properly align, he will talk about For Love Of The Game being the best baseball movie of all time.