Upcoming Jodie Comer Movies And TV: What's Ahead For The Killing Eve Star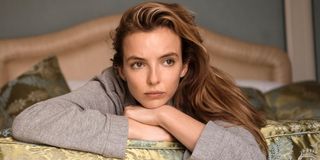 At one point in time, Jodie Comer, the Primetime Emmy Award-winning actress who portrays the psychotic assassin Villanelle on the British dark comedy/spy thriller Killing Eve, was going to have one hell of a 2020. She was coming off a brief appearance as Rey's mom in Star Wars: The Rise of Skywalker and had two highly anticipated movies with impressive casts on the way. But then COVID-19 came, plans were changed, and a number of Jodie Comer upcoming movies were delayed and delayed.
But a new year brings new opportunity to two-time Golden Globe nominee and the future is brighter than ever for Jodie Comer. With the movies slated for 2020 release — Free Guy and The Last Duel — coming out this year with more potentially great projects following not far behind, we could be seeing the latest and greatest chapter in the actress' career. And if any of these upcoming movies and shows are half as good as they sound, we'll be hearing the name Jodie Comer for quite some time…
Free Guy - August 13, 2021 (Completed)
Jodie Comer made a name for herself with her riveting depiction of cold-blooded yet obsessive killer on Killing Eve, but she will be playing a more kind-hearted yet just as lethal character in Ryan Reynolds' upcoming video game action movie Free Guy. In the movie, Comer plays a programmer by the name of Milly, who along with her cohort Keys (Stranger Things' Joe Keery), accidentally inserts a programmer into the Free City open world video game that gives Guy (Reynolds) something all the other non-player characters lack: awareness. Comer also plays Molotov Girl (as seen in the explosive trailer), a user character in the game that assists Guy in his race to save Free City from destruction.
Directed by Shawn Levy, the 20th Century Studios blockbuster was originally slated to be released on July 3, 2020, but the date was subsequently moved several times throughout the year (including being taken off the schedule entirely) due to the ongoing COVID-19 pandemic and the public health crisis' impact on the movie theater industry. Largely shot in Massachusetts over the course of summer 2019, Free Guy is all set and ready to go for release, which is currently scheduled for August 13, 2021.
The Last Duel - October 15, 2021 (Post-Production)
The first of two Ridley Scott films in which Jodie Comer will star, The Last Duel, centers around two best friends Jean de Garrouges (Matt Damon) and Jacques Le Gris (Adam Driver) in 14th Century France who are ordered to fight to the death after the former accuses the latter of raping his wife Marguerite (Comer). Just one of the many book-to-movie adaptations and upcoming Ben Affleck movies set to be released in 2021, The Last Duel looks to be a tense, bloody, and epic period drama in the vein of Scott's previous efforts including Gladiator, Kingdom of Heaven, and his 1977 debut The Duelists.
At one point, The Last Duel was one of six Disney movies to be released before the end of 2020, but when the movie theater industry didn't recover as quickly as people had originally hoped, the title was pushed back a considerable length of time. In addition that, production on The Last Duel had to be stopped after less than a month of filming in March 2020 due to a decision by Disney regarding the health and safety of the cast and crew. Production didn't resume until that September, eventually wrapping in mid-October, per Deadline.
The Last Duel is now scheduled to be released on October 15, 2021.
Kitbag - TBD (Pre-Production)
As if working with Ridley Scott once wasn't great enough, Jodie Comer will star in yet another period drama set in France directed by the Academy Award-winning filmmaker, this time portraying one of the most important women in the country's storied history. The film, which is going by the title Kitbag, will center on French military mind and embattled emperor Napoleon Bonaparte, portrayed here by Joaquin Phoenix, who will be working with Scott for the first time since 2000's Gladiator. The upcoming biographical drama will follow Bonaparte's origins, unprecedented and brutal rise to power, and his relationship with wife Josephine, played here by Comer, per Deadline.
It is hard to say exactly when Kitbag will enter production as Ridley Scott is currently busy filming the Lady Gaga and Adam Driver-led House of Gucci, which began shooting in Italy in March 2021. Not one to waste time between projects (there was only a brief break between The Last Duel and the Gucci murder movie), the prolific Scott will more than likely start working on his Napoleon Bonaparte epic at some point by year's end, early 2022 at the latest.
When Kitbag is released to the world it will be see distribution through Apple TV+, as Apple Studios acquired the rights to the latest film based on Napoleon Bonaparte in January 2021, per Variety. The longtime passion project of Ridley Scott will be the latest in a line of recent or upcoming Apple movies including Greyhound, Emancipation, and Killers of the Flower Moon, the upcoming Martin Scorsese crime thriller starring Leonardo DiCaprio and Robert De Niro.
Killing Eve Season 4 - 2022 (Pre-Production)
Since its debut in 2018, Killing Eve, the British black comedy/spy thriller starring Jodie Comer and Sandra Oh, has consistently been one of the best shows on television that isn't afraid to take some major risks and explore uncharted territory. The series, which initially starts out with a simple premise in which MI6 agent Eve Polastri (Oh) hunts down the skilled assassin known as Villanelle (Comer), turns into anything but when the two become obsessed with one another and begin doing anything they can to cross paths and learn as much as possible, ultimately losing track of their respective targets.
Over the years, Killing Eve has given a few of the most promising female writers a shot at making their mark with the unorthodox spy series. The first season was written by Fleabag creator and No Time to Die writer Phoebe Waller-Bridge, the second by writer of the Academy Award-nominated Promising Young Woman and The Crown actress Emerald Fennell, and the third handled by Fear the Walking Dead writer Suzanne Heathcote. Per Deadline, Laura Neal, who has written for Sex Education and Secret Diary of a Call Girl, has been hired to handle the show's fourth season. Speaking of which…
All good things have to come to an end, and unfortunately that too is the case for Killing Eve, which is set to conclude following its fourth and final season at some point in 2022. This news came in the form of a March 2021 article from The Hollywood Reporter that also made it appear as the door will remain open for future spinoffs, though though it is unlikely they will focus on Jodie Come or Sandra Oh's characters. Hopefully it's not too late in 2022 so we don't have to sit with these lingering Killing Eve questions too much longer.
Help (TV Movie) - TBD (Pre-Production)
With one television project coming to an end, another is getting underway for Jodie Comer, who is set to star in the upcoming TV movie Help (a working title) alongside Venom 2's Stephen Graham. According to Channel 4, the British television broadcast network producing the film, Help will tell the story of Sarah (Comer), a young care worker who forms an unconventional yet meaningful relationship with a 47-year-old Alzheimer's patient named Tony (Graham) at a long care facility during the early stages of the COVID-19 pandemic in Liverpool, England.
Help will serve as a reunion for the writer Jack Thorne and Stephen Graham, who previously worked together on This is England '90, the third and final in a collection of the miniseries that followed up the events from the 2006 film This is England. Since then, Thorne has gone on to spearhead the adaptation of His Dark Materials, serving as the head writer and showrunner of the BBC/HBO fantasy drama series.
Production on Help, which will be directed by Marc Munden, is set to get underway at some point in 2021 although a release date and information on a possible broadcast in the United States has not yet been revealed. Be on the lookout for more information on the latest COVID-19-centric film in the months to come.
Expect to hear more on these upcoming Jodie Comer film and television projects as well as all the other 2021 new movie releases coming to theaters and streaming services in the coming weeks and months. With so much slated to be released throughout the year there is a lot to keep track of, especially in this day and age.
Your Daily Blend of Entertainment News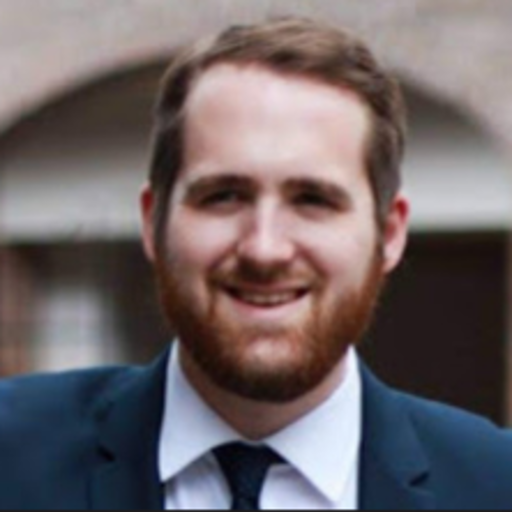 Philip grew up in Louisiana (not New Orleans) before moving to St. Louis after graduating from Louisiana State University-Shreveport. When he's not writing about movies or television, Philip can be found being chased by his three kids, telling his dogs to stop barking at the mailman, or yelling about professional wrestling to his wife. If the stars properly align, he will talk about For Love Of The Game being the best baseball movie of all time.