Han Lue's Fast And Furious History And How He Was Brought Back For F9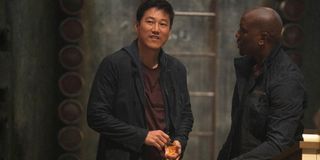 Of all the Fast and Furious characters fans have been dying to see return over the years, there are few, if any, that compare to Han Lue (Sung Kang), so much so there was an entire movement and hashtag (#Justice4Han) in the years after he was killed off and his apparent killer was invited to the Toretto family BBQ. So imagine, how shocked those fans were when the trailer for the franchise's ninth main installment dropped, showing Han's surprising return to the series. That groundbreaking moment led many to ask how Han came back for F9...
Well, if you find yourself in the camp that wants to know but hasn't checked out F9 or really worry about having several major moments of The Fast Saga spoiled, you're in luck because we have a comprehensive breakdown of Han Lue's Fast and Furious history and how he was brought back into the fold. A large portion of the entire franchise is going to be discussed in great detail below, so make sure to stop here if you want to avoid any Fast and Furious spoilers…
Han Lue Was First Introduced — And Died — In The Fast And The Furious: Tokyo Drift
We first met Han Lue near the end of the first chapter of his story in The Fast and the Furious: Tokyo Drift (remember, the third installment in the franchise actually takes place following the sixth entry per the Fast and Furious timeline) when he takes Sean Boswell (Lucas Black) under his wing and shows him the way of the Tokyo drifting scene. The old friend of Dominic Toretto (who would show up in the film's closing moments) is just as involved in the city's car culture as he is in the underground crime world, though as we've learned throughout the franchise, when you have one of those lifestyles, the other is soon to follow.
Han ultimately sacrifices himself when he and Sean are being chased by Takashi (Brian Tee), aka "Drift King," after the Yakuza pick up their schemes. In one of the most devastating moments of the franchise up to that point, Han's car is T-boned and turned into a massive fireball on the streets of Tokyo, instantly killing the wise and cool-as-a-cucumber racer. But as we will find out several installments later, looks can be deceiving.
Later Fast And Furious Sequels (That Were Technically Prequels) Showed Han Lue Working With Dom's Team
Fans of the high-octane franchise were in for a surprise when they saw Han Lue early on in 2009's Fast and Furious, especially after seeing the character die in a fiery explosion only a few years earlier. It became clear that this wasn't another Han or a continuity error but instead the fourth (and later fifth and sixth) installments took place prior to the events of Tokyo Drift. The already fan-favorite character became even more popular over the course of the series' mid-section, where Han cemented his place as one of the strongest members of the Toretto crew after being recruited for the Rio vault heist in Fast Five.
During Han's time on the Toretto crew, he formed a relationship with Gisele Yashar (Gal Gadot), which became one of the emotional linchpins of Fast and Furious 6. The love affair is tragically cut short when Gisele sacrifices herself in order to save Han and falls off an airplane to her death below. Following the tragic loss, a distraught Han tells the crew he's moving to Tokyo. His death is recreated in the film's post-credits scene, showing Deckard Shaw (Jason Statham), the older brother of the movie's villain Owen Shaw (Luke Evans), as the one responsible for the car crash.
Han Lue's Death Was Explained Further In Furious 7
The Fast and Furious 6 post credits scene is revisited in Furious 7 when Deckard Shaw visits his comatose brother in the hospital and hacks into the Diplomatic Security Office's computer system to track down the members of the Toretto crew and take them out for what they did to his family. Shaw travels to Tokyo where we see him take out Han's car once again, dropping off Dom's signature cross necklace on the wreckage. And just when Shaw calls Dom to tell him he's coming for the crew, Dom's house explodes in a fireball from a bomb the mercenary had sent from Tokyo.
Once Dom realizes his old running buddy has been taken out, he travels to Tokyo to claim Han's body. Following a quick extension of the final race between Dom and Sean Boswell from Tokyo Drift, Dom takes Han's remains back home for burial, kicking off one of the main storylines of the franchise's epic seventh installment, which includes the introduction of Mr. Nobody (Kurt Russell), another important player in the Fast and Furious franchise.
But Han Lue Wasn't Actually Dead, Here's How F9 Explained His Return
In F9 we learn that it wasn't Takaski who killed Han in Tokyo Drift, nor was it Deckard Shaw in Fast and Furious 6 and Furious 7 because Han isn't actually dead. Crazy, right? Well, we are talking about the Fast Saga here. Partway through the movie when the Toretto crew is holed up in an old bunker in the Caspian Sea belonging to Mr. Nobody (whose plane crashed before the movie and is currently MIA). While at the compound, the crew learn that Han is actually alive and was working with Mr. Nobody since they saw him last.
Mia Toretto (Jordana Brewster) and Letty Ortiz (Michelle Rodriguez) travel to Tokyo where they find Han's apartment and meet Elle, a mysterious girl who helps them fight off a group of rogue agents. When it looks like the agents have the upper-hand and are about to dispense of the group, a mysterious sniper fires off several shots before being revealed to be Han.
Once reunited with the rest of the Toretto crew, Han reveals Mr. Nobody recruited him based on both men having a connection with Gisele and tasked him with faking his death (taking advantage of Deckard Shaw's path of destruction) and helping him secure the all-powerful Project Ares (just the latest in a long line of insane Fast and Furious tech). Han ended up saving Elle (Anna Sawai) (the key to the device) and protecting her with his life even after she becomes the newest member of the Toretto crew.
Hopefully this helps clear up any confusion surrounding the many "deaths" of Han Lue and how he was brought back to the Fast and Furious franchise. Even though this loose end has been tied up, there is still plenty about the F9 ending that needs to be unpacked, including what F9's post credits scene means for Fast and Furious 10 and beyond, as we saw Han come face to face with his supposed killer, Deckard Shaw.
Your Daily Blend of Entertainment News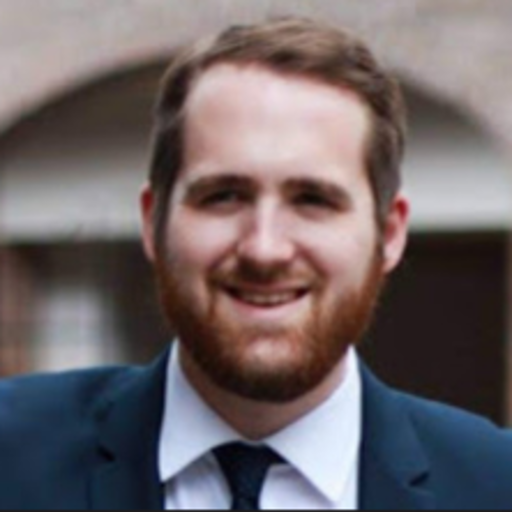 Philip grew up in Louisiana (not New Orleans) before moving to St. Louis after graduating from Louisiana State University-Shreveport. When he's not writing about movies or television, Philip can be found being chased by his three kids, telling his dogs to stop barking at the mailman, or yelling about professional wrestling to his wife. If the stars properly align, he will talk about For Love Of The Game being the best baseball movie of all time.