TikTok Unearths Video Of Adorably Young Tom Holland Wanting To Play Spider-Man Before Landing MCU Role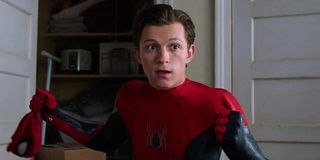 We already knew Tom Holland had his dreams come true when he was cast as Marvel's newest Spider-Man, but did we really though? It would be pretty much any young actor's dream to snag a place in the Marvel Cinematic Universe, but apparently Holland specifically had Spider-Man in mind for his dream superhero role. TikTok unearthed an old video of an adorable young Holland talking about how amazing it would be to play Spider-Man some day, and my heart just about can't take it.
One TikTok user shared an old video of Tom Holland from 8 years ago that had him putting his wish of playing Spider-Man out into the world, only for it to come true years later. You can check out the video below, where Holland says he would love to play Spider-Man "in like ten years time":
While Tom Holland is still incredibly endearing, he was absolutely adorable back in his teen years, when he was a fresh face in Hollywood. Granted, he hasn't changed too much, even if he is playing more mature roles now.
It didn't take him quite 10 years to land his big Marvel role, but the universe was definitely listening to Tom Holland when he gave that interview that day. Holland had just made his film debut, as he mentions his film The Impossible in the interview, and now he is a seriously big name in Hollywood.
When Tom Holland auditioned for the role of Lucas in The Impossible, he was just 13 years old, and the film released back in 2012, when Holland was 16. Those are some big ambitions for someone so young, especially considering he had just acted in their first big film. But he did end up making his debut as Spider-Man in Captain America: Civil War just four years later, way sooner than the interview shows him hoping.
Despite being his first big film, The Impossible put Tom Holland opposite some pretty major names in Hollywood, and could have been a big reason why his career catapulted ahead at such a young age and made him the right man to play Spider-Man. Based on a true story about a family who got caught in the aftermath of a huge tsunami, Holland plays the on-screen son of Naomi Watts and Ewan McGregor. Holland was nominated for a ton of newcomer awards for his part in the film, and even won a few.
Tom Holland's run as Marvel's Spider-Man is still going strong; he's been our Spider-Man for give years now, and his 3rd titular film, Spider-Man: No Way Home, is in the final stages of production and set to release on December 17. Seeing Holland back on screen as Spider-Man may even have a new kick to it, seeing as he literally manifested the part into existence years ago.
Your Daily Blend of Entertainment News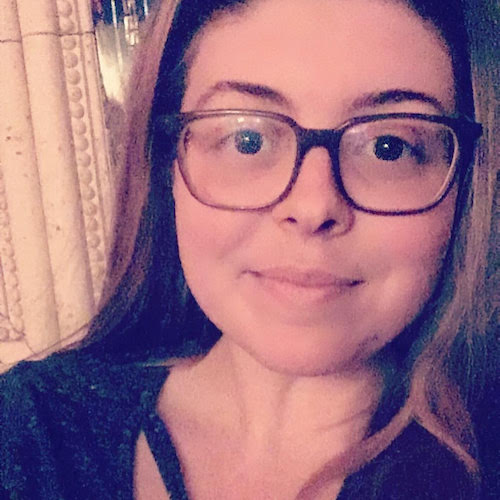 Constantly thinking about books, coffee, and the existential dread I feel from Bo Burnham's Inside. While writing I'm also raising a chaotic toddler, who may or may not have picked up personality traits from watching one too many episodes of Trailer Park Boys.