Michael Keaton's 8 Best Batman Moments Ahead Of The Flash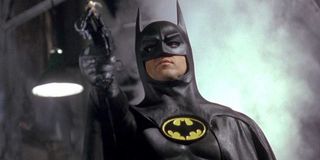 CinemaBlend participates in affiliate programs with various companies. We may earn a commission when you click on or make purchases via links.
It is an unspoken tradition in superhero movies that the chance to portray a comic book character can be passed down to a new actor for a new generation of fans, especially for a character as endurable as the Dark Knight himself. However, Michael Keaton's Batman has remained a fan favorite for most despite how many DC movies have been made since he walked away from the character in 1992, which is why the Academy Award nominee is donning the cape and cowl once again 2022's The Flash movie, in which Ben Affleck's take on Bruce Wayne will also appear. We could not think of a better way to celebrate our anticipation for this epic reprisal than a look back on some of Keaton's greatest hits from his two Batman movies, starting with a timeless introduction.
Michael Keaton's Batman Introduces Himself To Gotham Thugs
Director Tim Burton's 1989 smash hit Batman wastes no time showing its title character, but not without a clever misdirect that sees a family of three mugged in an alley by two Gotham City bums. Little do they know their crime was witnessed by "The Bat," who proves his existence on the crook's rooftop hangout by kicking one out of consciousness and using the Batarang to trap the other, whom he then dangles over a ledge.
The crooks begs the vigilante to spare his life and he assures him that he will not die, but only so that he can spread the word about him to his other criminal companions. The crook then begs to know "what" he is, to which the hero aptly replies, "I'm Batman." Apparently, the original line was "I'm vengeance," but Michael Keaton improvised the more direct identifier on set, which proved to be one of the more definitive utterances of the iconic, oft-spoken line in a movie.
Batman "Crashes" Vicki Vale's Museum Meeting With The Joker
In the moment that first brings the three top-billed performers of 1989's Batman cast together, photojournalist (and Bruce Wayne's current flame) Vicki Vale (Kim Basinger) is being taunted by the fearsome Joker (Jack Nicholson) at a museum that he and his goons have just defaced. Just then, Batman bursts through the ceiling window, gracefully sticks the landing following his descent, pulls Vale aside, and pulls a portable zipline from his utility belt, and zips away.
The Joker, who could have responded with the typical utterance of villainous fury, instead cannot help but express his admiration for his adversary's "wonderful toys," asserting him as a surrogate for the audience in that rare case. A chase then breaks out once Batman gets Vicki Vale into his most wonderful toy of all, the Batmobile, which takes us to one of Michael Keaton's most badass expressions of hand-to-hand combat.
Batman's Kick Sends A Machete Wielding Goon Flipping Through The Air
What follows a short, but thrilling, car chase is a defining moment of Michael Keaton's action movie career. After helping Vicki Vale get to a safe level above ground, Batman drops into a quarrel with Bob (played by Jack Nicholson's real-life friend Tracey Walter) and the rest of Joker's goons, who seem to knock our hero unconscious. Vale's camera flash interrupts their chance to catch a glimpse beneath mask, which gives Bats a chance to catch the group by surprise.
Batman leaps to his feet, knocks one goon on his ass and then sends two more into barrels of garbage where they belong before another flips into frame carrying dual machetes. The Dark Knight's wrist gauntlets block the blades before he delivers a devastating kick to the face, sending him (literally) flipping into defeat. It's a hilarious face-off that almost calls to mind a famous scene from Raiders of the Lost Ark, if not for Batman's anti-gun rule.
Batman Stops The Batwing In Front Of The Moon
Sometimes Batman's own signature taste for the theatrical is all he needs to come out on top. It would be especially appropriate to describe him as being "on top" in the case of this unforgettable shot from Batman '89 after the Caped Crusader puts a damper on The Joker's parade through Gotham City when he uses a convenient tool included at the nose of his personal jet, the Batwing, to steal his balloons.
After he lets the oversized, gaseous decorations float away into the unknown, Batman takes his time before heading back down toward the city streets where Joker is waiting to engage in a vicious game of chicken (which you could say was paid homage to by Christopher Nolan in The Dark Knight, albeit a bit less cartoonishly). The hero drives the Batwing high enough above the clouds to stop right in front of the moon. The beautiful, ingenious recreation of Batman's unmistakable emblem was re-used for the cover of Danny Elfman's equally iconic score.
Batman Repeats A Question Joker Asks "All His Prey"
Speaking of the moon, an earlier scene sees Bruce Wayne looking back on the moment that would set him on an unending path of vengeance: the murder of his parents, Thomas and Martha Wayne, on crime alley. However, what prompts this particular flashback is what The Joker said to Wayne during a recent visit to Vicki Vale's apartment right before he shot him: "You ever dance with the devil in the pale moonlight?" Digging deeper into the tragic memory, Wayne realizes that he was asked this same exact question by the man who shot his parents.
Flash forward to the night of Joker's parade and the criminal is forcing Vale to dance with him at the top floor of a clock tower, which Batman interrupts by asking his enemy the same question he asked him after murdering his loved ones years ago. Thus, Batman is signifying to Jack Napier's clownish alter ego that he is now his prey. Rarely has Batman ever uttered threat so personal (in the movies, at least).
Batman Outsmarts A Penguin Goon Assaulting Selina Kyle
Sometimes, however, in some of the most badass Batman moments, the hero does not say a word, nor does he duke out his signature hand-to-hand-combat skills. There may not be a better example of this from the movies than in Michael Keaton's second outing as the Caped Crusader, Batman Returns - which was also directed by Tim Burton in 1992.
As all hell is breaking loose in a snowy Gotham City, courtesy of sadistic circus performers who have yet to be revealed as stooges of The Penguin (Danny DeVito), Batman stops to help Selina Kyle (Michelle Pfieffer) escape the clutches of one packing a taser. Bats silently respects the assaulter's request to not take one step closer and fires his grappling hook right past his head and into concrete wall behind him. The goon assumes he missed, until Batman pulls on the grappling cable, which pulls a large chunk out of the wall that sends the clown falling on his face.
Batman "Narrowly" Escapes A Police Chase
Despite all the good that Batman does for Gotham City, he occasionally has to work against the law to get the job done. Pitting the Caped Crusader against the Gotham City Police Department is a key element of The Penguin's tyrannical plan in Batman Returns to assume domination of the city, which he achieves by framing him for the murder of the Ice Princess (Cristi Conway). Now perceived as the hero that Gotham neither needs or deserves, he must from while the cops as they come after him.
Unfortunately, Batman soon discovers that his Batmobile has been hacked by The Penguin's crew and the bird-like menace has taken full control of the vehicle. Luckily, he is able to get rid of the device causing the disruption, but the Batmobile's function to transform into a missile shape is on the fritz at the worst possible time. Finally, the setting engages right as he is passing through a very narrow alley, causing a multi-car pile up of police cars behind him.
Bruce Wayne And Selina Kyle Discover Each Other's Secret Identities
At a holiday party hosted by Max Shreck (Christopher Walken), Bruce Wayne bumps into just the person whom he was hoping to see in the first place: Selina Kyle. As they dance, Selina notices that they are right beneath mistletoe, which she says "can be deadly if you eat it," and Bruce replies, "A kiss can be deadlier if you mean it." The pair then realize they had shared this same exchange in reverse before, but as Batman and Catwoman.
This may be the one scene from our list in which Michael Keaton does not appear as Batman, but it is a memorable and important scene from Batman Returns nonetheless. Plus, it may the most defining in moment in the film for both characters on a much deeper level. Bruce and Selina are the only ones not wearing costumes at a masquerade, symbolizing the fact that they each hide the true nature behind unmasked faces.
Upon its release and in the years following, Batman Returns certainly has its critics, but you cannot deny that the film has a profound understanding of who the Dark Knight truly is. That is because Michael Keaton had an understanding for the character on a level that few Batman actors have managed to nail (with all due respect to the late Adam West, the honorable Christian Bale, and the imposing Ben Affleck). We will see if the nearly 70-year-old still has what it takes in The Flash when it hits theaters November 2022.
Your Daily Blend of Entertainment News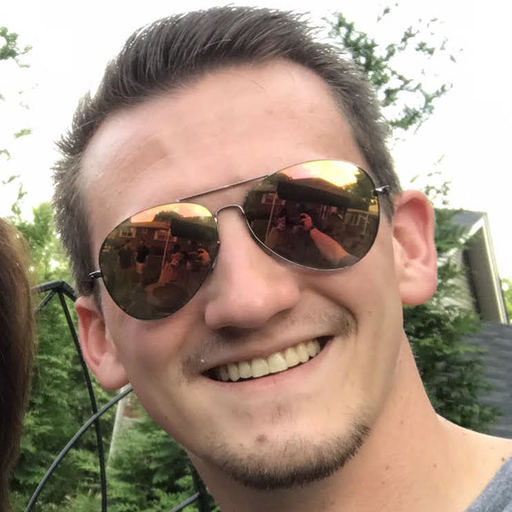 Jason has been writing since he was able to pick up a washable marker, with which he wrote his debut illustrated children's story, later transitioning to a short-lived comic book series and (very) amateur filmmaking before finally settling on pursuing a career in writing about movies in lieu of making them. Look for his name in almost any article about Batman.