Upcoming Keanu Reeves Movies: What's Ahead For The John Wick Star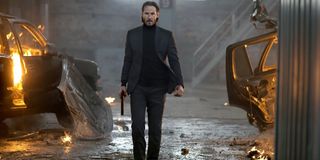 Keanu Reeves, who seems to know the secret location of the fountain of youth, has remained one of the most bankable and prolific stars in all of Hollywood, so much so that even some of his forgotten movies eventually become surprise hits on Netflix. And in recent years, the actor who made his mark in the Bill and Ted franchise has been returning to that series with Bill and Ted Face the Music, and will soon reprise the roles of John Wick and Neo from The Matrix in no time at all.
But besides those two landmark roles from Keanu Reeves' career, the uber-successful movie star has a few other movies, television series, and even an adaptation of his very own comic book coming down the pike. So, without wasting any more time, here's what upcoming movies are ahead for the John Wick star in the very near future.
The Matrix 4 - December 22, 2021 (Post-Production)
Keanu Reeves will be returning to one of his most iconic film franchises when he reprises his role of Neo in Lana Wachowski's potentially game-changing The Matrix 4, which is slated to be released ahead of Christmas 2021. Not much is really known as far as the film's plot goes, especially after the events of the divisive Matrix Revolutions. The fourth installment in the revolutionary science-fiction franchise which debuted more than 20 years ago now will see some familiar faces return alongside Reeves' "The One," however, as Carrie-Anne Moss, Jada Pinkett Smith, and Lambert Wilson (The Merovingian) are all set to return in their respective roles.
And while it doesn't look like Laurence Fishburne's Morpheus will return to the fold this time around, the cast includes some of Hollywood's biggest up-and-coming names like Yahya Abdul-Mateen II, Jonathan Groff, and Jessica Henwick, to name a few.
The idea of a fourth Matrix movie, whether it be a sequel or reboot, had been the topic of discussion for several years before Warner Bros. officially announced The Matrix 4 in August 2019, which entered production in early February 2020. A little more than a month into principal photography, however, production was shut down as the COVID-19 pandemic began to cripple the entertainment industry and world in general.
Filming picked back up over summer 2020 with a number of new safety measures in place to prevent another shutdown, and eventually wrapped that November. Those extensive delays did, however, had an impact on the release date of The Matrix 4, which was originally supposed to come out on May 21, 2021. It was eventually moved to April 1, 2022, but Warner Bros. walked it back to December 22, 2021 in early October 2020.
John Wick: Chapter 4 - May 27, 2022 (Pre-Production)
Following the release of The Matrix Revolutions in 2003, Keanu Reeves appeared in multiple romantic comedies (which aren't all bad, by the way) with a few action flicks sprinkled in between. Reeves' next big action franchise would come in 2014 with the introduction of John Wick, which has blossomed into one of the most talked about series in the past decade. There have been two equally successful and insane sequels in the years since and the retired assassin with an affinity for dogs will return before too long with John Wick: Chapter 4. The details of the plot largely remain a mystery at this time, but considering the ending of John Wick: Chapter 3 - Parabellum, the fourth installment looks to do even more world building.
Production on John Wick: Chapter 4 is set to get underway at some point in 2021, according to Deadline, and will be filmed back-to-back with the fifth film in the franchise, John Wick 5. The exact start of principal photography has yet to be disclosed, but considering Keanu Reeves has completed filming his scenes for The Matrix 4, he should be free to pick up where he left off with the lethal assassin sooner rather than later. John Wick: Chapter 4 was originally supposed to drop in theaters on May 21, 2021, but Lionsgate pushed things back a year and gave the film a new release date of May 27, 2022. When this all settles down, there will be more than enough Keanu, and John Wick, for everyone at the theaters.
John Wick: Chapter 5 - TBD (Pre-Production)
Fans of the John Wick franchise are in for a really good time in the coming years considering the one-two punch that will be John Wick: Chapter 4 and John Wick: Chapter 5. At this point in time, it's hard to say what the fifth installment in the successful action series will be about, especially when you consider the fact that we know next to nothing about its predecessor. There is a myriad of reasons why this is a good move for the franchise moving forward, including giving both films a uniform look (in case this is really just a two-parter), better world building for those potential spinoffs, and most importantly, its gives fans a shorter break between releases.
How long it will take to shoot both John Wick movies back-to-back remains unclear this early in the game, but with John Wick: Chapter 4 coming out on May 27, 2022, we can expect to see the next chapter unfold at some point later that year or around summer 2023, which will make this long break between movies all the easier to take. And judging by the previous entries in the series, John Wick: Chapter 5 will be more of the ass-kicking and dog-loving we've seen from the titular assassin in the past.
BRZRKR - TBD (Announced)
If someone were to tell you Keanu Reeves wrote a comic book that sold over 615,000 copies in its first two weeks of release, you probably wouldn't be surprised, right? What if someone were to tell you that comic book, titled BRZRKR, is already being adapted by Netflix? Now what if the streamer wasn't only making a live-action movie based on the comic but also an animated series further exploring the world of said comic? All of those things either happened or they're going to happen now that Netflix is actively working with Reeves to turn his successful comic about an immortal warrior simply known as "B" that follows him on an 80,000-year fight through the ages.
When the projects were first announced in March 2021, it was revealed that not only will Keanu Reeves be portraying a character he helped create in the live-action movie, he will also be voicing "B" in the expansive animated series. And while the basic premise is known, other details remain murky at this time. Expect to hear more about BRZRKR (the movie and the series) in the coming months, especially after we know more about the two upcoming John Wick movies.
Past Midnight - TBD (Anniounced)
Keanu Reeves has made a career out of playing badass heroes, and if the Anthony and Joe Russo-produced Netflix superhero movie Past Midnight ever sees the light of day, he'll add another name to his list of ass kickers. When the project was first announced in March 2018, Deadline described it as a new type of vigilante superhero movie, but had nothing else to add about the plot or other actors who may be attached. It was revealed at the time, however, that Past Midnight would be written by TJ Fixman, a longtime writer for the Ratchet & Clank video game series, and directed by Rick Famuyiwa, whose credits include The Wood and Dope.
Judging by comments made by Joe Russo during a joint interview alongside his brother, Anthony, with Inverse in 2019, it sounds like we won't see much of Past Midnight for quite some time. During that conversation, Joe Russo said the project was still in a "very formative stage" but did note it had a fascinating script.
Rally Car - TBD (Announced)
Some of the other Keanu Reeves movies discussed are well on their way to becoming realities, but there are other projects from the actor that remain more of a mystery, like Rally Car. When the project was first announced in February 2017, Variety reported that it tells the story of a self-centered NASCAR driver who takes part in an international Rally Car race across mainland China, learning a lot about himself and his Chinese co-driver in the process. Rally Car, which will be distributed by Lionsgate if it is ever released, will reportedly be directed by French filmmaker Oliver Megaton (Hitman, Taken 2, Taken 3). Details surrounding Rally Car remain murky at this time, but it's not totally out of the realm of possibility we see Keanu Reeves play a cocky race car driver sooner or later.
Rain (Miniseries) - TBD (Announced)
For as long as Keanu Reeves has been around, the movie star hasn't appeared in that many television programs. Well, that could potentially change if the long-awaited Rain miniseries ever finds its way onto the small screen. First announced back in August 2014 (two months before the premiere of John Wick), Deadline announced that Reeves was attached to produce and star in the globe-trotting action drama based on Barry Eisler's book of the same name. The show would center around a character by the name of John Rain (Reeves) that sounds a lot like John Wick in the sense that he is a highly touted contract killer trying to find his place in the world.
There hasn't been much movement on the project over the years, but Rain still seemed like it was a work in progress as late as 2019 when Variety reported that Suits actor Jun Kunimura was also attached to star alongside Keanu Reeves.
Recently Release Keanu Reeves Projects
As we look forward to all promising upcoming Keanu Reeves projects we also need to take a look back at the actor's recently released projects, including the motion-capture work he did for a certain video game that was constantly in the news in the final months of 2020.
Cyberpunk 2077 (Video Game) - Released December 10, 2020
At one point, Cyberpunk 2077 seemed like it had all the makings of becoming the next great open world game. CD Projekt Red, the studio behind the acclaimed The Witcher video game series, had more than a stellar track record going into the game's December 2020 release, it had a cool concept involving a futuristic location (Night City) similar to the one found in Blade Runner, and Keanu Reeves was involved. But then Cyberpunk 2077 was released and was met by complaints from gamers, critics, and just about everyone who played or even watched a few brief seconds of the broken gameplay and various oddities that plagued the game's console release. The situation reached a boiling point in the weeks following the release when PlayStation straight up removed Cyberpunk 2077 from its digital store and as of March 2021 it has yet to return. On top of that, some fans found ways to have sex with Keanu Reeves' character, Johnny Silverhand, which wasn't too well received by CD Projekt Red.
While the response to Cyberpunk 2077 hasn't been the warmest or smoothest in recent memory, there is still a lot of hope for the game moving forward as well as all those upcoming Keanu Reeves movies. Be on the lookout for more information about all those projects and all the other 2021 movies coming out this year.
Your Daily Blend of Entertainment News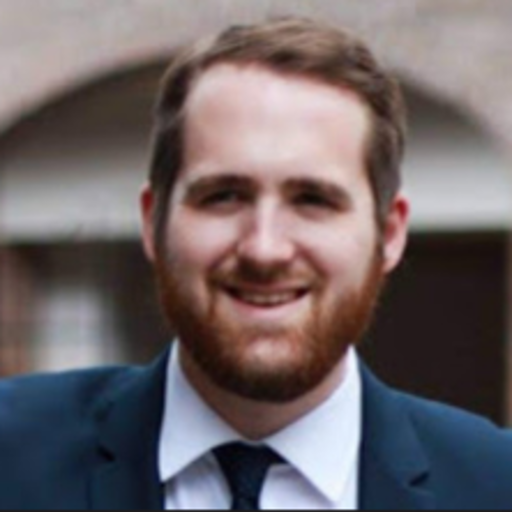 Philip grew up in Louisiana (not New Orleans) before moving to St. Louis after graduating from Louisiana State University-Shreveport. When he's not writing about movies or television, Philip can be found being chased by his three kids, telling his dogs to stop barking at the mailman, or yelling about professional wrestling to his wife. If the stars properly align, he will talk about For Love Of The Game being the best baseball movie of all time.