Every Sopranos Character We Spotted In The Many Saints Of Newark Trailer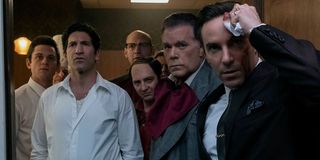 It had been teased for years, but it wasn't until we got that glorious trailer for The Many Saints of Newark that it finally settled into all of our collective minds—We're really getting a The Sopranos movie! Set in the tumultuous 1960s, this new movie will be a prequel to the show and will focus on a young Tony Soprano and the DiMeo crime family.
Yes, there have been other HBO shows made into movies in the past, such as Sex And The City and Entourage, but there's just something about The Many Saints Of Newark that has our hype going through the roof. Maybe it's because we've been craving more of the crime family ever since the show ended back in 2007. But for whatever reason, we've watched the trailer numerous times now and spotted a number of younger versions of characters from the show. So, here's all the characters that we spotted in that fantastic trailer. "Woke up this morning, got yourself a gun…" Oh, and minor spoilers up ahead.
Tony Soprano (Michael Gandolfini)
Played by James Gandolfini's son himself, Michael Gandolfini really does look like a younger version of his father. In the trailer we see that he's trying to go the straight and narrow since he intends to go to college (Remember, he did mention that he did a semester and a half at Seton Hall on the show). But we also see that he has quite a temper about him when somebody calls him a jerkoff when he's on the phone. So, yeah, that seems like our Tony.
It's also interesting to see how others perceive him, like his guidance counselor, who tells Tony's mother that he is very smart and a leader, which are traits that he would eventually take with him into his life of crime. I'm really fascinated since we now know that he is not the main character in the film, but rather another cog in the wheel of crime. Will we see his turn in the film? Indications of him accepting stolen goods point to… probably.
Richard "Dickie" Moltisanti (Alessandro Nivola)
We now know that Richard "Dickie" Moltisanti will be the main protagonist of the film. We had only seen a picture of Dickie on the show, and we knew that Tony had great reverence for the man, calling him "a stand up guy" even though his son, Christopher, played by Michael Imperioli, didn't think too highly of him. But it's interesting to see just how vibrant and alive he is in this trailer, and how much Tony gravitates toward him.
At one point in the trailer, we see Ray Liotta's character, who Michael Imperioli said on the "Talking Sopranos" podcast would be playing Christopher's grandfather, "Hollywood" Dick Moltisanti, telling Dickie to stay away from Tony. So, there's already tension right there. But given Tony's eventual life of crime, I'm thinking Dickie didn't take the elder Moltisanti's advice.
Livia Soprano (Vera Farmiga)
Even from the first trailer, we see that Livia Soprano, played by Vera Farmiga, is not impressed by her son. When the guidance counselor says that Tony's intelligent, Livia tells the guidance counselor that "she can't prove it" by her since Tony has a D+ average. I think it's also important to note that Vera Farmiga is doing a great job sounding like Tony's future wife, Carmela, played by Edie Falco, which just furthers the idea of Tony's psychosis since he ended up marrying his mother.
This movie might also help explain why he didn't really get along with his mom. We already see inklings of that in the trailer, but I'm hoping that the movie will fully explore both his relationship with his mother, but also his sisters, who I tried to spot in the trailer, but couldn't find traces of. Especially Barbara, who we know next to nothing about.
Silvio Dante (John Magaro)
Good old Silvio. Played by E Street Band member, Steven Van Zandt, on the show, we see a younger, balding Silvio counting money at a table in the trailer, which is something that he apparently carried on into older age when he worked with Tony.
It's very interesting to see Silvio in this way, though. Unlike Paulie Walnuts or Uncle Junior, Silvio was supposed to be one of Tony's friends coming up, but with the balding head, he looks a bit older than Tony. We'll see if he ever dons the toupee in the film. Here's hoping.
Paulie "Walnuts" Gualtieri (Billy Magnussen)
My favorite character on the show, we don't see much of the paranoid Paulie in the trailer. But we do see a shot of him in a car doing his trademark point, and then we see some broken glass at a store full of TVs. So, it looks like the future underboss wasn't above some hood work when he was younger.
I'm looking forward to seeing Paulie in the film, especially since he has such a young, fresh face in the film. Will we see some of his weirder quirks—like his issues with shoelaces? I sure hope so.
Junior Soprano (Corey Stoll)
Ant-Man's Corey Stoll will be playing Uncle Junior as a younger man. One of my favorite things about the trailer is all the little details. And one of the littlest details is when Uncle Junior tells Tony's mom that he'll talk to Tony, and Livia is like, "He only listens to Dickie."
This is funny since it already shows that Tony doesn't listen to Uncle Junior. On the show, Tony just always disregarded Uncle Junior and thought he was an idiot, so we're already seeing that here in the trailer, which I love!
Salvatore "Big Pussy" Bonpensiero (Samson Moeakiola)
Poor "Big Pussy". The former cat burglar is reportedly being played by Hawaii Five-0 actor, Samson Moeakiola, though that has yet to be officially confirmed, from what we've seen. But we may have gotten a glimpse if the ill-fated character in the Many Saints of Newark trailer. The character met his demise on the show once he started working with the FBI, but we don't see any traces of that in this trailer. Instead, we see him riding along with Paulie, which makes sense since Paulie did tell him, "You were like a brother to me," before they had to gun him down.
Salvatore's is one of the more tragic stories on the show, so I really hope we get to at least see him happy in the movie.
Johnny Boy Soprano (Jon Bernthal)
Last but not least, The Walking Dead and The Punisher's Jon Bernthal will be portraying Tony's father, Johnny Boy. We don't see much of him in the trailer, just like we didn't see much of him in the show. But at least he won't just be confined to Tony's dreams, since we actually see him alive here.
I'm hoping that we see him working closely with Uncle Junior, and maybe even cutting off a finger or two in the process. We know he's done that before.
And those are all the members of The Sopranos cast I spotted in the trailer. But what do you think? Are you excited for the movie? For news on other 2021 movies, make sure to stop by often!
This poll is no longer available.
Your Daily Blend of Entertainment News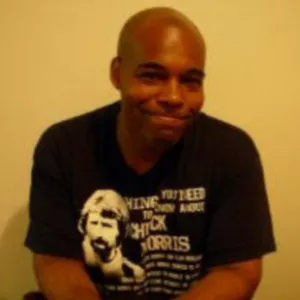 Rich is a Jersey boy, through and through. He graduated from Rutgers University (Go, R.U.!), and thinks the Garden State is the best state in the country. That said, he'll take Chicago Deep Dish pizza over a New York slice any day of the week. Don't hate. When he's not watching his two kids, he's usually working on a novel, watching vintage movies, or reading some obscure book.