Upcoming Jon Bernthal Movies And TV Shows: What's Ahead For The Punisher Actor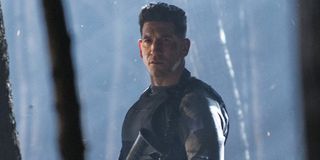 The if and when surrounding the future of The Punisher remains up in the air, even more than a year after Netflix pulled the plug on its Marvel collection. But, the show's lead, Jon Bernthal, is going to have more than enough film and television projects in the next year or so that will surely keep all those fans of his portrayal of Frank Castle satisfied for quite some time. In the very near future, we will see no fewer than eight different movies and shows featuring the former star of The Walking Dead, and recent films like 2019's Ford v Ferrari, with each one sounding just as intriguing as anything he's done in the past.
With the upcoming Sopranos prequel movie, the television remake of a certain classic movie featuring a pre-Pretty Woman Richard Gere, and a show based on one of the most turbulent times in the history of a crime-ridden city in a dark corner of the American South, there are a lot of Jon Bernthal movie and TV projects to look forward to. That being said, let's break each of them down so everyone can get stoked for the next chapter in the actor's career.
The Many Saints Of Newark - March 12, 2021 (Post-Production)
First up for Jon Bernthal is The Many Saints of Newark, the long-awaited prequel of HBO's landmark crime drama The Sopranos. In the upcoming movie, Bernthal will portray Giovanni "Johnny Boy" Soprano, the deceased father of Tony Soprano (portrayed here by James Gandolfini's son, Michael). Not a lot about the movie has been revealed, but the story will use the 1967 Newark Riots as a backdrop for the ongoing struggle and fight for power between the city's Italian-American and African-American communities and criminal enterprises. And, with everyone from Hamilton's Leslie Odom Jr. to longtime mob actor Ray Liotta lending their talents, in addition to Bernthal, expect a perfect combination of mob action and nail-biting drama throughout.
Production on The Many Saints of Newark began back and April 2019 and wrapped that June, but a series of reshoots in September of that year continued things a little further. All of the shooting was completed prior to the pandemic, but the ongoing public health crisis forced Warner Bros. Pictures to abandon the original September 25, 2020 release date in favor of a more comfortable March 12, 2021 theatrical debut. The movie is just one of the many projects included in Warner Bros' December 2020 groundbreaking announcement for its 2021 release strategy, which will see 17 movies go to HBO Max (for one month) the same day as they debut in theaters.
King Richard - November 21, 2021 (Filming)
Serena and Venus Williams will forever go down as two of the fiercest and most successful professional tennis players the world has ever seen, but one of the secrets to their decades of dominance on the court is the training they underwent with their father, Richard Williams. This will be shown in great detail in the upcoming sports biopic titled King Richard. The film will center on Will Smith's version of the legendary tennis coach and the process he put in place that resulted in countless victories and accolades for his two daughters. Over the course of the movie, characters like Jon Bernthal's Rick Macci, Aunjanue Ellis' Oracene "Brandy" Price, and Dylan McDermott's Will Hodges will play a role in the growth of the dominant sports family.
Production on King Richard began in early 2020, but lasted on three weeks before it was shut down for an extended period of time and then picking back up in October, according to Deadline. Like The Many Saints of Newark and other Warner Bros. Pictures movies, King Richard will be released on HBO Max and in theaters on the same day upon its November 21, 2021 release.
Those Who Wish Me Dead - 2021 (Post-Production)
We will see Jon Bernthal team up with actor-turned-director Taylor Sheridan at some point in 2021 with the neo-western Those Who Wish Me Dead, which will see the actor/director work together for the first time since the 2017 crime thriller Wind River. The film is set to feature a cast including Angelina Jolie, Nicholas Hoult, Tyler Perry, Aidan Gillen, and several others in addition to Bernthal, but the specifics (or really anything about their characters) remain a mystery at this time. What is known about the movie, however, is that it will center on a teenage murder witness being pursued through the Montana wilderness by a pair of twin assassins with a survival expert serving as the boy's protector. All of this is going on as a massive forest fire eats its way towards them.
The film was shot in New Mexico throughout 2019, according to the Albuquerque Journal, which happens to be where director Taylor Sheridan previously shot Sicario and Hell or High Water in the the past. Those Who Wish Me Dead is slated to appear in theaters (and on HBO Max) at some point in 2021, but an exact release date has yet to be pinned down.
Small Engine Repair - TBD (Completed)
Back in 2011, around the time Jon Bernthal was becoming the most hated man on The Walking Dead, he appeared in John Pollono's Small Engine Repair, an emotionally-charged and violent play centered on three longtime friends who meet in a small engine repair shop in New Hampshire on a fateful night that will forever change their lives. The Los Angeles stage production that won multiple awards for its writing, directing, and outstanding acting will now get its own film adaptation of the same name. Pollono and and Bernthal are both back playing Frank and Swaino, respectively, with Mission: Impossible - 7's Shea Whigham taking on the role of Packie. As the teaser trailer shows, Small Engine Repair is about the bond of three friends and a single event that will test the loyalty of said bond.
Small Engine Repair was originally slated to premiere at the SXSW film festival in early 2020, but the screening, and the entire festival, was called off at the onset of the pandemic. According to Deadline, the film's producers came up with a remarkable way of showing the project to the prospective distributors in October 2020: utilizing a drive-in theater. There is currently no release date or distribution announced for the movie at this time.
Untitled Nora Fingscheidt Project - TBD (Post-Production)
Jon Bernthal is just one of the many big names that will be featured in German director Nora Fingscheidt's upcoming yet-to-be-titled drama based on a script prepared by Mission: Impossible - Fallout writer-director Christopher McQuarrie. The movie, which is based on the 2009 British miniseries Unforgiven, will center on Sandra Bullock's Ruth Slater, a woman attempting to rebuild her life and deal with the fallout of committing a violent crime after getting out of prison. In addition to Bullock and Bernthal, whose role has yet to be revealed, the cast also includes Viola Davis, Vincent D'Onofrio, and Richard Thomas, but the specifics of their characters aren't known at this time.
Production on the untitled drama got underway in February 2020 in Vancouver but had to be paused a few weeks before it was set to wrap, according to the Vancouver Sun. No release date has been given for the movie, but it will be distributed by Netflix, according to Variety.
American Gigolo - TBD (Pre-Production)
The gritty neo-noir drama American Gigolo was one of the breakout roles for a young Richard Gere when it was released in 1980, and now, after years of starts-and-stops, the movie will soon become a television series on Showtime with Jon Bernthal set to play male escort Julian Kaye. According to The Hollywood Reporter, the show will follow Bernthal's gigolo in present-day Los Angeles, 18 years after he was arrested for murder, and his attempt to uncover who was behind the plot that sent him to prison. THR also reported that Rosie O'Donnell will be joining the cast as a Los Angeles detective. There is no word on when American Gigolo will be released or even when it will enter production, but once it does get underway, the show will be led by Ray Donovan showrunner David Hollander.
Untitled B.J. Novak Project - TBD (Announced)
B.J. Novak has been working tirelessly on his untitled anthology series (formerly known as Platform) for several years now, but now more than ever, the series containing half-hour, self-contained stories is finally happening. In May 2020, Deadline revealed that FX picked up the first installment of the series written, directed, and executive produced by the writer-director on The Office all those years ago. Back in 2019, the network ordered a two-episode pilot of the series, with Lucas Hedges, Kaitlyn Dever, O'Shea Jackson Jr., and Ed Asner appearing in one, with Jon Bernthal, Amy Landecker, and Beau Bridges appearing in the other.
It remains to be seen if stars like Jon Bernthal and Lucas Hedges will appear in multiple episodes, when the show will air, or even what it will be called, but make sure to check back for more information in the coming months.
The Bottoms - TBD (Announced)
In December 2020, The Hollywood Reporter revealed that Jon Bernthal was in the process of creating a crime drama series for Amazon with a working title of The Bottoms, which has been a passion project of the actor for years. Bernthal has been planning the project for nearly a decade now and will serve as the show's creator, star, and co-writer alongside Burn Notice's Ben Watkins. The gritty drama will follow all parties involved in the crime, violence, and corruption that ran rampant in the Ledbetter Heights neighborhood ("The Bottoms") in Shreveport, Louisiana, in the early '90s.
Jon Bernthal, who first came to Shreveport to film the 2013 Dwayne Johnson-led action thriller Snitch, is a vocal supporter of the southern city and its inhabitants, previously calling it a city he loves in a 2019 Instagram post about a local BBQ joint. There is also footage of Bernthal dancing with local residents at a park from years back.
Those are all the upcoming Jon Bernthal movies and television series you can expect to see in the next couple of years. If you want to know what's coming out next year, make sure to check out CinemaBlend's 2021 Movie Release Guide and Winter/Spring 2021 TV Premiere schedule.
Your Daily Blend of Entertainment News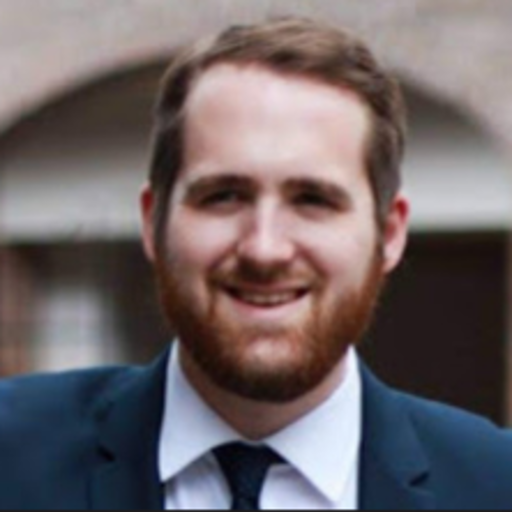 Philip grew up in Louisiana (not New Orleans) before moving to St. Louis after graduating from Louisiana State University-Shreveport. When he's not writing about movies or television, Philip can be found being chased by his three kids, telling his dogs to stop barking at the mailman, or yelling about professional wrestling to his wife. If the stars properly align, he will talk about For Love Of The Game being the best baseball movie of all time.