M. Night Shyamalan Movies Streaming: How To Watch Each Of Them Online
Before you see Knock at the Cabin...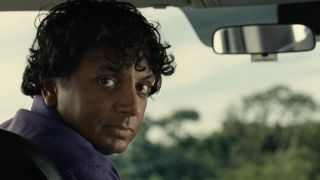 (Image credit: Universal)
Writer, director, producer, and (sometimes) actor M. Night Shyamalan has given us a lot to scream about over the years and whether that screaming is out of fear or frustration is entirely up to the viewer. I, for one, think that he is a uniquely talented artist, as evident by his knack for crafting shocking twist endings (especially in The Sixth Sense) and for his intriguing reinvention of the comic book genre with one of the best superhero movies not based on a comic book, Unbreakable, and its surprise sequels. Take a look at the filmmaker's diverse career by streaming the best M. Night Shyamalan movies.
The Sixth Sense (1999)
Having a difficult time adjusting to his "spiritual awakening" is Cole Sear – the role that earned then-11-year-old Haley Joel Osment an Academy Award nomination in a thriller also nominated for Best Supporting Actress (for Hereditary star Toni Collette) and Best Picture, among others. Also giving one of his strongest performances (and in one of his best movies) is Bruce Willis as a child psychologist struggling with issues of his own as he tries to help Cole come to terms with his ability to "see dead people." Still widely recognized as one of the best horror movies of the last several years, The Sixth Sense left critics spooked, moved, and shocked by its iconic twist ending that immediately put Shyamalan on the map.
Rent (or buy) The Sixth Sense on Amazon.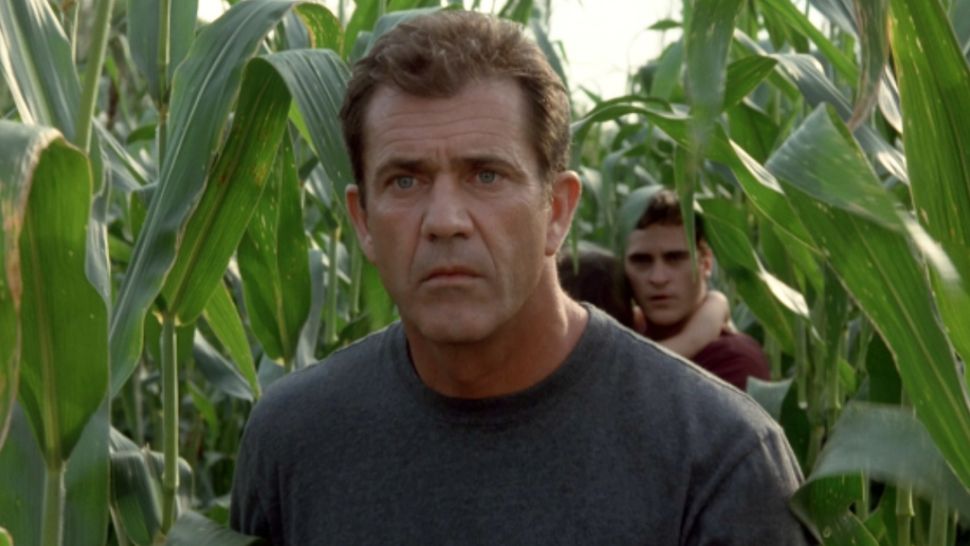 Signs (2002)
M. Night Shyalaman's Signs has been subject to debate in regards to its twist(s), but, as far as I am concerned, the scares this sci-fi thriller delivers are undeniable. Academy Award winner Mel Gibson plays a widowed former preacher who discovers a crop circle has formed outside of his home, which has his son (Rory Culkin), daughter (Abigail Breslin), and eventually, his younger brother (Joaquin Phoenix) convinced that an otherworldly enemy is among them. I also admire the alien invasion movie as a family drama and yet another exploration of faith – one of the more intriguing and prevalent themes of Shyamalan's career that often goes overlooked.
Stream Signs on HBO Max.
Rent (or buy) Signs on Amazon.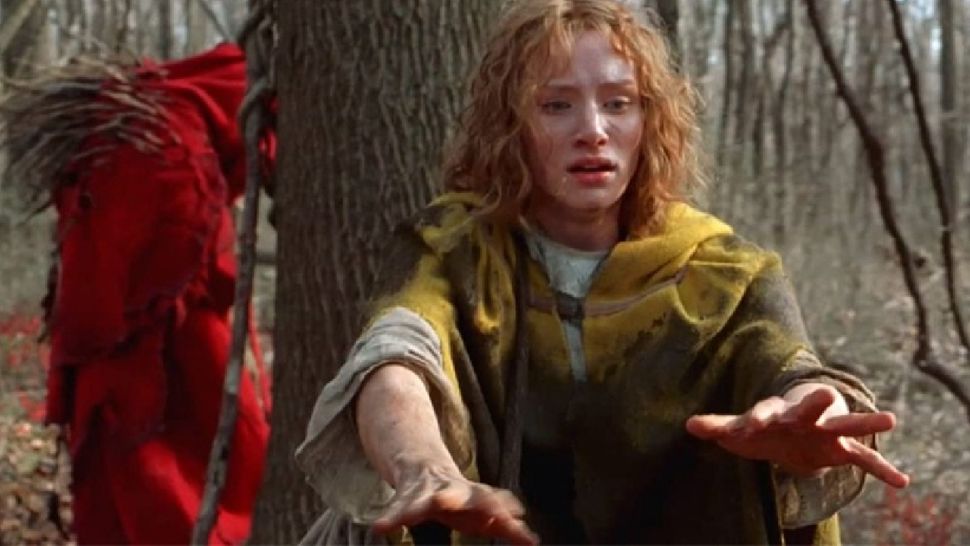 The Village (2004)
M. Night Shyamalan reunited with Joaquin Phoenix two years after Signs for a film that is far more controversial than said title for its scares and its twists – both of which I would argue are actually pretty good. Without giving too much away, The Village follows a group of people who have sworn not to step foot outside their isolated, 19th-Century settlement to appease the monstrous creatures that live in the surrounding woods. Also starring Bryce Dallas Howard in her breakout role, this divisive film is an engrossing supernatural take on the period drama and the ending, if you ask me, deserves a lot more love.
Rent (or buy) The Village on Amazon.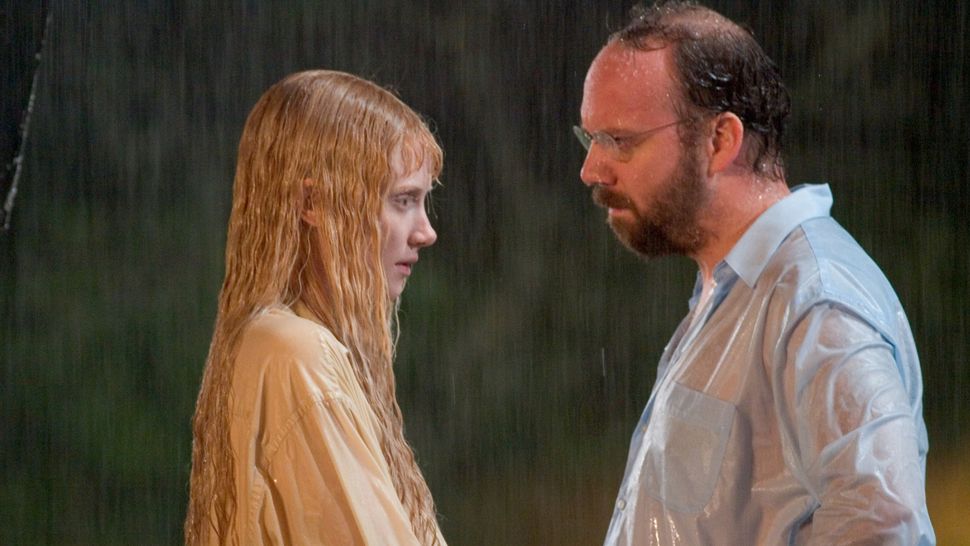 Lady In The Water (2006)
M. Night Shyamalan reunited with The Village star Bryce Dallas Howard in 2006 for a film that the director is still proud of, despite an infamous reputation for its mixed reception and lackluster box office returns. Howard plays a woman who seeks the protection of an anxious apartment complex superintendent (Paul Giamatti) from vicious beasts preventing her from returning to her homely fantasy realm. Initially assumed to be a simple, modern day bedtime story, Lady in the Water is revealed to be a more personal film for Shyamalan than expected in its midway twist, but I recommend it for its bizarre and beautifully perplexing bursts of unintentional comedy.
Rent (or buy) Lady in the Water on Amazon.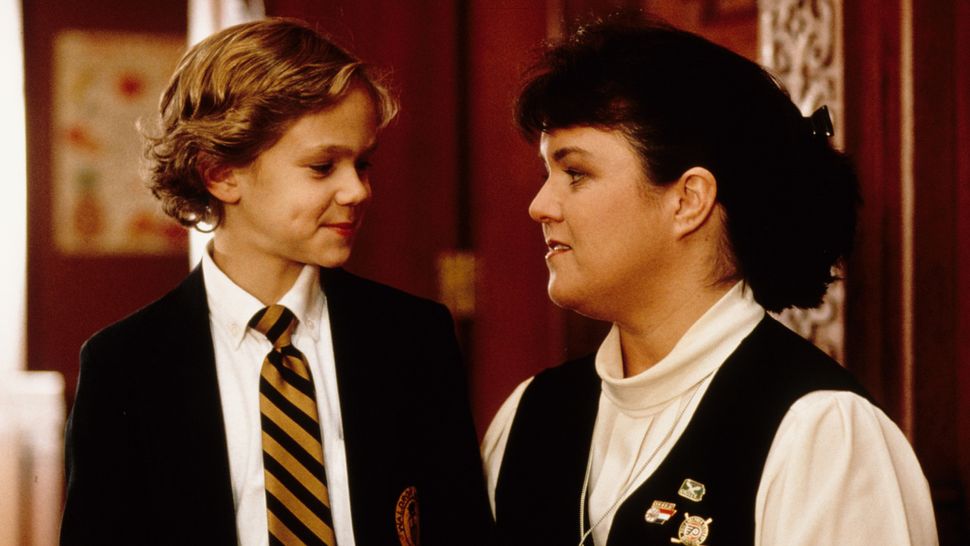 Wide Awake (1998)
M. Night Shyamalan's filmmaking career began in ways that might surprise those who know him best for his thrillers, having made his true debut as a writer and director with the self-produced 1992 dramedy Praying with Anger before transitioning into the studio system with this lighthearted coming-of-age story. Filmed in 1995 but released three years later, Wide Awake stars Joseph Cross (later known for dramas like Milk or Netflix's Mank) as a fifth grader inspired to gain a better understanding of his Christian faith after the death of his grandfather. Also starring Denis Leary and Rosie O'Donnell, this family film is a funny and emotionally grasping exploration of spirituality.
Rent (or buy) Wide Awake on Amazon.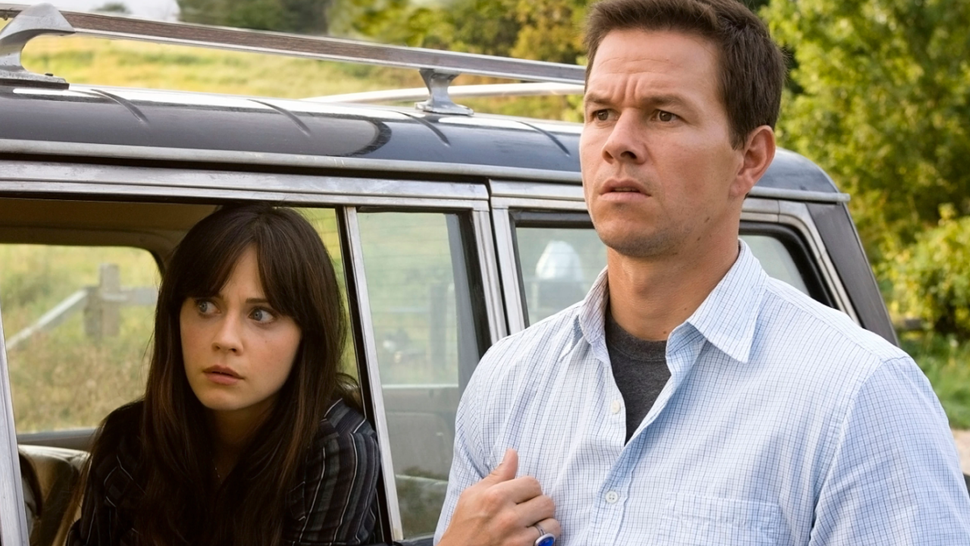 The Happening (2008)
Oscar nominee Mark Wahlberg – who later publicly criticized the film – leads the cast as a high school science teacher trying to protect his wife (Zooey Deschanel), his friend's daughter (Ashlyn Sanchez), and others from a strange, unexplainable, and deadly phenomenon. Admittedly, the actual result of the disaster at the center of The Happening is the opposite of funny in concept, but the cause of it and the characters' reactions to it are so ridiculous that you will easily be able to forgive yourself for laughing.
Stream The Happening on Hulu.
Rent (or buy) The Happening on Amazon.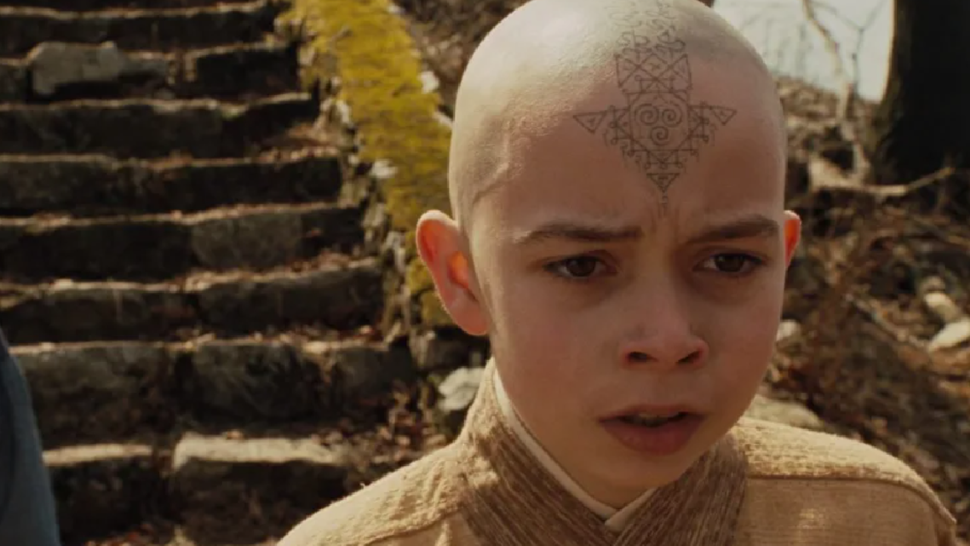 The Last Airbender (2010)
Forgiveness has not come easily for M. Night Shyamalan after writing and directing this live-action adaptation of beloved animated series, Avatar: The Last Airbender. Taking place in a world divided into four kingdoms (each representing a different element its people magically manipulate), The Last Airbender follows Aang's (Noah Ringer) journey to unify the kingdoms by mastering all four elements and fulfilling his destiny. Fans were disappointed by changes to the source material deemed unnecessary, while critics and average moviegoers alike found the script weak and acting wooden. At least, with an HBO Max subscription, it will cost you nothing to watch again.
Stream The Last Airbender on HBO Max.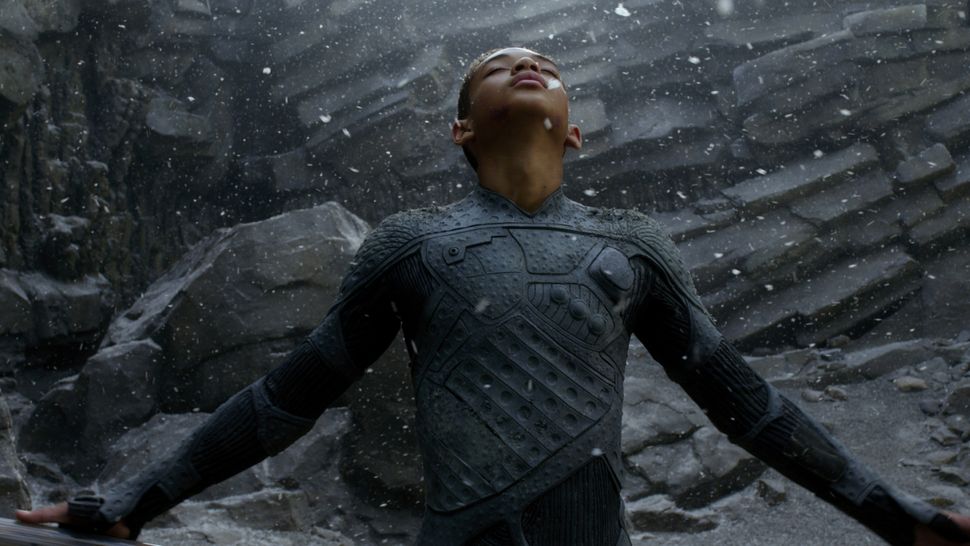 After Earth (2013)
M. Night Shyamalan co-wrote and directed this bizarre sci-fi adventure as a vehicle for Will Smith and Jaden Smith. The real-life father/son duo play a father and son who struggle to survive after crash landing on a dangerous, uninhabitable planet once known as Earth. With critics, audiences, and even Will Smith himself later agreeing that the uninspired acting and unnatural dialogue made this one worth skipping, After Earth could have been a career-killing misfire for Shyamalan if not for the moment he finally returned to his roots.
Rent (or buy) After Earth on Amazon.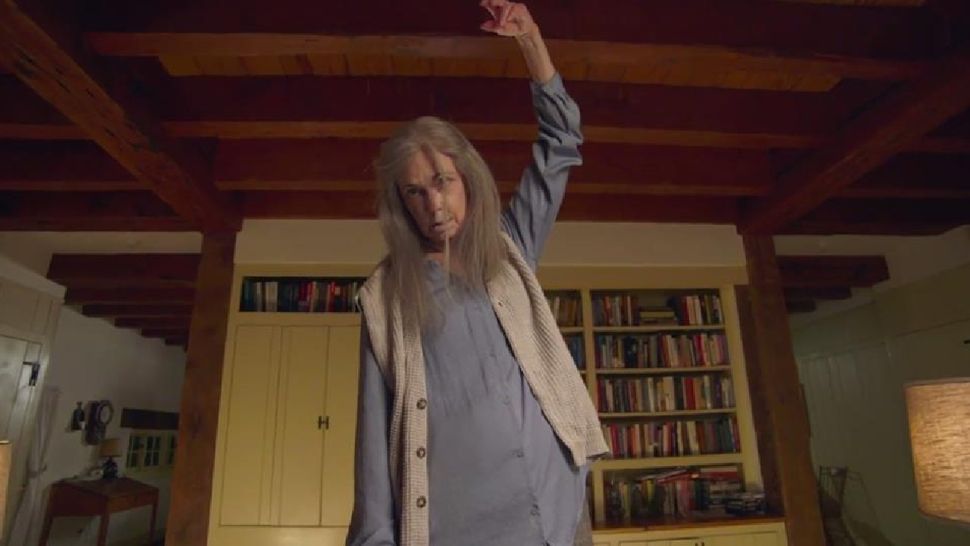 The Visit (2015)
M. Night Shyamalan not only returned to horror, but also tried his hand at one of its most popular subgenres with a little help from hit-maker Jason Blum. We see everything from the perspective of teenage Becca (Olivia DeJonge), who is making a documentary about her and her younger brother's (Ed Oxenbould) first meeting with their grandparents, which turns into a record of their fight for survival when it appears that there is something very wrong with "Nana" and "Pop Pop." I was not sure what to make of The Visit when I first saw it, but soon came to accept it as a great found footage horror movie and one of Shyamalan's best in years.
Rent (or buy) The Visit on Amazon.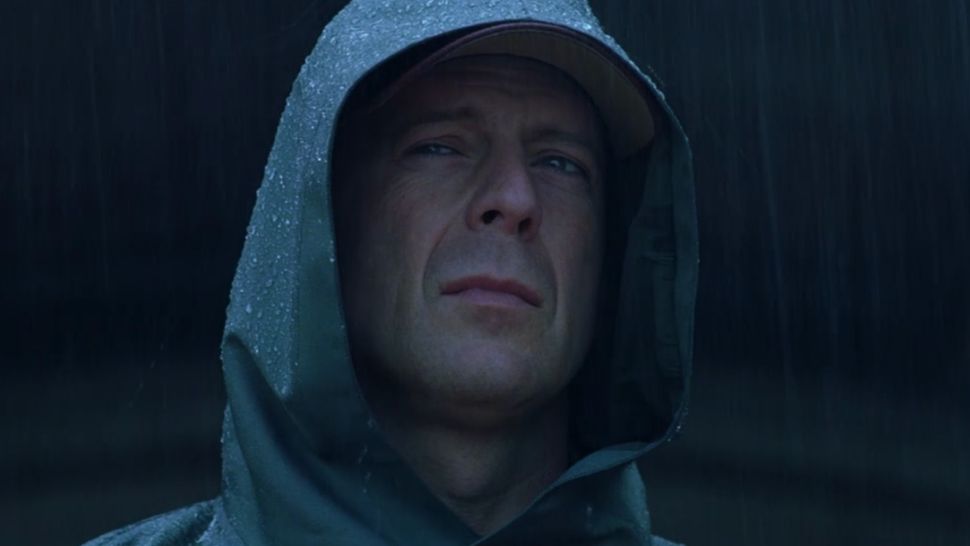 Unbreakable (2000)
M. Night Shyamalan reunited with Bruce Willis in 2000 (a year after The Sixth Sense) for a different kind of thriller that aimed to put a new spin on the superhero movie genre long before it reached its prime. The Die Hard actor plays a family man and security guard who catches the attention of a disabled comic book aficionado (Samuel L. Jackson) after he becomes the sole, uninjured survivor of a devastating train accident. Witness the origin of a reluctant super-powered vigilante in Unbreakable, which may not have had the spookiness audiences expected from Shyamalan at the time, but (arguably) has one of his better twists.
Stream Unbreakable on Fubo TV.
Rent (or buy) Unbreakable on Amazon.
Split (2017)
The Witch star Anya Taylor-Joy became a certified Scream Queen for her role as one of three young women kidnapped by a stranger who turns out not to be just one person, but several personalities living within one man with Dissociative Identity Disorder. Scottish actor James McAvoy gives a breathtaking performance as the antagonist(s) of Split, which shocked audiences (and even its star) with a conclusion that proved to be one of the coolest twists of Shyamalan's career.
Rent (or buy) Split on Amazon.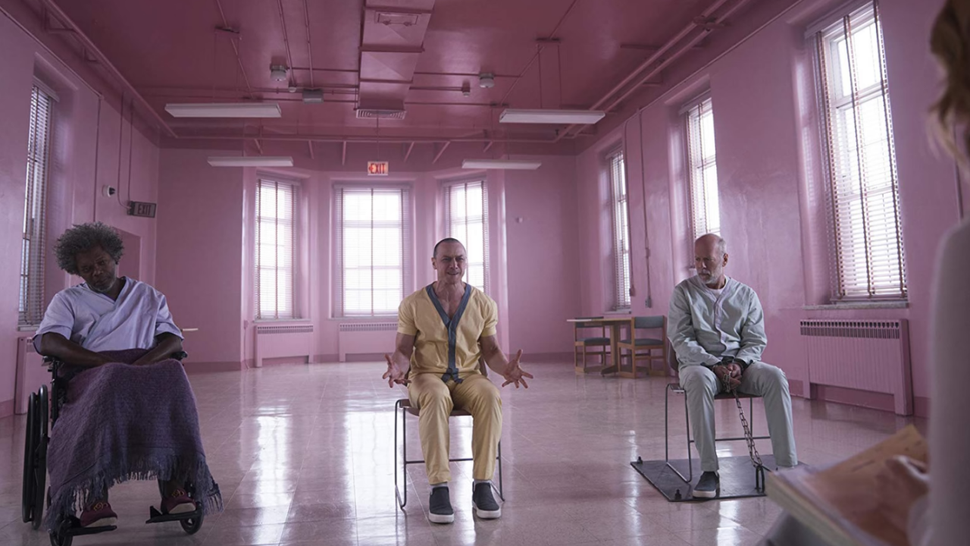 Glass (2019)
You might be aware by now, even if you have not seen the Split ending, that the 2017 thriller was really a sequel to Unbreakable, as revealed in a post-credits scene with Bruce Willis as David Dunn that served as an exciting lead-in to M. Night Shyamalan's next film. Dunn, James McAvoy's Kevin Wendell Crumb, and Samuel L. Jackson's Elijah Price all find themselves in a mental institution where a psychologist (Sarah Paulson) tries to "cure" them of their delusion that they are real-life comic book characters. Despite being another polarizing moment in Shyalaman's career for a few confusing plot contrivances, I find Glass to be an entertaining and fitting conclusion to the director's superhero movie trilogy.
Rent (or buy) Glass on Amazon.
Old (2021)
After completing his comic book-inspired trilogy, M. Night Shyamalan returned with a more straight-forward horror film that actually is inspired by a pre-existing comic book. The French graphic novel Sandcastle serves as the basis for this bizarre, star-studded thriller about a group of vacationers who find themselves mysteriously trapped on a beach that somehow speeds up the aging process of anyone there. While I personally found myself more tickled by its comedy (whether it was intentional or not) than scared by its intense body horror, I think that Old boasts an intriguing and throught-provoking ending that makes it worth a watch.
Stream Old on HBO Max.
Rent (or buy) Old on Amazon.
Say what you want about M. Night Shyamalan, but the guy is not without his strengths, if you ask me. We will have to see how his new 2023 movie, Knock at the Cabin – a mysterious thriller based on Paul Tremblay's novel, The Cabin at the End of the World – hits theaters in February.
Your Daily Blend of Entertainment News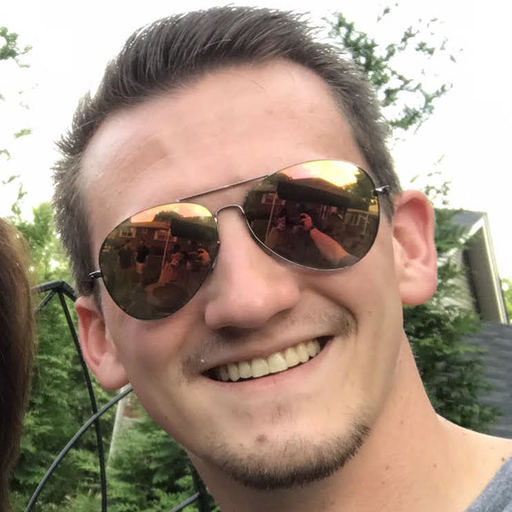 Jason has been writing since he was able to pick up a washable marker, with which he wrote his debut illustrated children's story, later transitioning to a short-lived comic book series and (very) amateur filmmaking before finally settling on pursuing a career in writing about movies in lieu of making them. Look for his name in almost any article about Batman.