6 Things To Know About Pluto TV, The Free Internet Television Streaming Service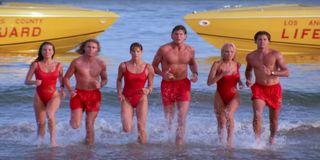 Sometimes it seems like there are just too many streaming services out there and not enough dollars in our bank accounts to justify spending that much when we started "cutting the cord" to save some money. Luckily, there are plenty of free streaming platforms out there like Pluto TV, which features hundreds of diverse channels for no cost at all.
But you might be asking yourself questions like: "What is Pluto TV?" "What can I watch on it?" and "Is this legal?" I can assure you that the free internet television streaming service is 100% legal, even though at times it looks like a jail-broken app that seems like an easy way to get a threatening letter from your internet service provider.
What Is Pluto TV?
Pluto TV is one of the most well-known free streaming services out there right now. The ViacomCBS owned platform boasts more than 22 million monthly viewers, who enjoy more than 250 channels of free television programs and thousands of on-demand movies and shows from yesterday and today. Founded in 2014, the service initially featured a large selection of online videos from other platforms as well as original content. After Pluto TV was acquired by ViacomCBS in 2019, viewers were able to enjoy content from channels like MTV, Nickelodeon, CBS News.
Is Pluto TV Free?
It doesn't cost anything to watch Pluto TV, though you will have to sit through a hefty amount of ads whenever you're watching your favorite shows on the 250+ channels. For those who are used to commercial breaks on traditional television probably won't think anything of it, but it might take some getting used to for those of us who rely heavily on services like Netflix, HBO Now, and Hulu (the Gucci version, that is).
What's Available On Pluto TV?
Pluto TV's channel selection is split up into a number of different categories, including movies, entertainment, news, comedy, sports, lifestyle, tech, kids, and my personal favorite, the ridiculously stacked binge section. This particular section features everything from a Cops channel that plays the long-running cops and robbers reality show 24 hours a day. This section also features channels solely dedicated to MTV shows like The Hills, as well as 24-hour streams of Unsolved Mysteries, Fear Factor, and Mystery Science Theater 3000.
Outside of the binge section, the entertainment selection has some of the best "train-wreck" programming options like MTV Teen which streams shows like My Super Sweet 16, MTV Dating where you can watch your favorite early 2000s dating shows like Next, Date My Mom, and Parental Control, and channels that exclusively show Baywatch, Degrassi, and American Gladiators.
Is There More To Pluto TV Than Live Streaming?
If it gets to the point where you've had all the Teen Mom, MTV Cribs, and Forensic Files you can muster, there's also an oddly large collection of movies and television programs in the service's On Demand section. With new movies and shows being added to this section every month, you will surely be able to find something to watch. One of the biggest draws to Pluto TV is the James Bond section which features more than a dozen 007 titles from Sean Connery, George Lazenby, Roger Moore, and Timothy Dalton eras of the long-running spy franchise.
If James Bond isn't your cup of tea, there are at least 50 different categories of movies, documentaries, classic television series, and sports content at your fingertips. You could literally spend hours going through your favorite categories and still not see everything Pluto TV has to offer. Pluto TV also gives users the option to create a profile that opens up all sorts of possibilities to customize and streamline the viewing process. It's free and easy to create an account, so there's no reason not to make a customized list of your favorite (or random) programs from the 1990s and 2000s.
How Do You Watch Pluto TV?
Like any other streaming service, you can watch Pluto TV a variety of ways, so there's an option for anyone with practically any device. For starters, you can use your favorite online browser to watch on your computer or download the app on Mac and Windows computers. The service is also available on a number of devices like AppleTv, Roku, Chromecast, Amazon Fire TV, PlayStation 4, and Xbox One, as well as most smart TVs. There is also a Pluto TV app on Android and Apple devices.
Are There Any Sticking Points With Pluto TV?
There's bound to be problems with free streaming services, and Pluto TV is no exception. Although the service doesn't cost any money, it will cost you time and some frustration, especially when issues arise with the commercial breaks, which seems to be the main sticking point with Pluto TV. There have been times when I have found myself glued to the couch watching a random show and the commercial break will kick in about one or two seconds too early which results in the transition back to the show being wonky. I have also encountered a problem where the same ad plays three times per commercial break for every break during a 30-minute program.
I have also noticed a problem where Pluto TV will stutter and go back a few minutes to the start of a segment of a show. There doesn't seem to be any rhyme or reason for this, but it has happened multiple times. And although it's not a deal-breaker (especially on a free platform), some channels look like they were recorded on old VHS tapes uploaded to the Pluto TV server. It adds a certain charm to some of the programming from the 1990s, but this quality hiccup is an issue worth mentioning.
Do you already use Pluto TV or is this the first you've heard of the free online streaming service? Either way, let me know your favorite features, channels, and on demand titles in the comments. And make sure to check back for the latest information on streaming services (free and paid) here on CinemaBlend.
Your Daily Blend of Entertainment News
Philip grew up in Louisiana (not New Orleans) before moving to St. Louis after graduating from Louisiana State University-Shreveport. When he's not writing about movies or television, Philip can be found being chased by his three kids, telling his dogs to stop yelling at the mailman, or yelling about professional wrestling to his wife. If the stars properly align, he will talk about For Love Of The Game being the best baseball movie of all time.
Your Daily Blend of Entertainment News
Thank you for signing up to CinemaBlend. You will receive a verification email shortly.
There was a problem. Please refresh the page and try again.