13 Crazy Behind-The-Scenes Secrets From Classic Horror Movies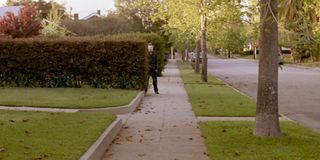 CinemaBlend participates in affiliate programs with various companies. We may earn a commission when you click on or make purchases via links.
While you may have fond memories of the most thrilling moments from your favorite classic horror movies (such as the original Halloween from 1978 or the Oscar-winning The Exorcist), when is the last time you thought about the effort that went into creating these frightful experiences? Despite being one of the most influential and successful film genres, horror does not always get the appreciation it deserves, especially when you consider the passion, patience, technical mastery, and even suffering the cast and crew endure for the sake of a good scare. You may never look at some of the best horror movies the same way again after learning these shocking behind-the-scenes facts, starting with a clever trick used in one of history's most iconic shockers.
The Blood From Psycho's Shower Scene Is Really Chocolate Syrup
As hard as some may try (including star Janet Leigh herself), it is impossible to forget the frightening scene from Alfred Hitchcock's Psycho in which Leigh's character, Marion Crane, meets a bitter end while using the shower at the Bates Motel, right down to the shot of her blood swirling down the drain. Of course, as a retrospective by History.com reveals, the blood is actually chocolate syrup, which the 1960 thriller's black and white cinematography hides perfectly.
Future Freddy Krueger Actor Robert Englund Worked On The Halloween Set
Janet Leigh's daughter, Jamie Lee Curtis, also went on to become one of the greatest horror Scream Queens after playing Laurie Strode in Halloween, which arguably pioneered the modern day slasher. Apparently, according to a report by ScreenRant, director John Carpenter's breakout hit was one of the first gigs for another legend of the genre - A Nightmare on Elm Street star Robert Englund, who was hired for one day to spread fake leaves on set in order to hide the fact the film (set in the Midwest on October 31st) was shot during the spring in Pasadena, years before he was cast as Freddy Kreuger.
Kane Hodder Plays Freddy Krueger In Jason Goes To Hell: The Final Friday
Speaking of Freddy Krueger, the burned boogeyman would fight Jason Voorhees in Freddy vs. Jason, 10 years after the duel was teased in the Jason Goes To Hell: The Final Friday ending in 1993. Kane Hodder, known for playing the Friday the 13th movies' prolific killer the most, revealed during an interview with Pop Horror that he was actually the one wearing the ratty sweater and bladed glove that pulled Jason's mask underground for that teaser and not Robert Englund. In other words, Hodder has had the honor of playing both Jason and Freddy.
Fake Blood Flooded The Nightmare On Elm Street Set During Johnny Depp's Death Scene
I bet Robert Englund almost wished it was Kane Hodder playing Freddy instead of him when filming Johnny Depp's death scene in A Nightmare of Elm Street resulted in a literal blood bath. The stunning sequence from Wes Craven's 1984 hit was shot on a set built to rotate 360 degrees to create the effect of blood erupting from Glen's bed. Star Heather Lengenkamp recalls in an oral history by Rolling Stone how a mistake sent gallons of blood where it should not have touched:
Robert Englund goes on to describe how he immediately grabbed the hand of the woman playing his victim in the film and ran to save her and himself from getting electrocuted when the blood literally hit the floor. You certainly cannot blame Freddy Krueger for breaking character at a time like that.
Carrie's Sissy Spacek Slept In Her Bloody Clothes For Days To Maintain Continuity
Academy Award winner Sissy Spacek had no choice but to get covered in fake blood for the climax of 1976's Carrie, but apparently had no qualms about staying covered in it for an extended period of time. P.J. Soles, who played Norma in the Stephen King adaptation from director Brian DePalma, revealed to Vulture why her co-star voluntarily stayed bloody for longer than most actors would agree to:
With the lengths that Sissy Spacek went just for the sake of continuity, it is almost a shame that her Oscar nomination for playing the telekinetic teen did not result in a win.
Tony Todd Really Had Live Bees In His Mouth And On His Face When Filming Candyman
One horror movie actor who especially deserves recognition for the suffering he endured for a role is Tony Todd, who played the title role of Candyman in writer and producer Clive Barker's 1992 classic. Those bees that the Scream King had on his bare skin and inside of his mouth as the terrifying urban legend were not created with any CGI trickery, but were 100% real. Todd, who wore a dental dam to prevent the insects from flying down his throat, told The Guardian that he requested a $1,000 for each time he was stung, which happened 23 times by his count.
Drew Barrymore Never Met The Man On The Phone Before Filming The Scream Intro
Drew Barrymore did not go to such extremes when starring in the original Scream, but there was one particularly creepy choice made to improve her performance (and that of her co-stars, too) in the 1996 slasher revival. Roger L. Jackson, the voice of Ghostface, told Vice that the phone conversation between him and the E.T. actress in the riveting opener was a live conversation and that she had not met him before filming. This created an authentic feeling of a stranger being on he other line and was repeated with other actors throughout the film.
Stanley Kubrick's Secretary Spent Months Typing Jack's Novel In The Shining
A non-actor who I certainly empathize with for her contribution to a classic horror movie is Margaret Warrington, who was Stanley Kubrick's secretary around the time he was making The Shining. The Oscar-winning filmmaker had the woman type every word of Jack Torrance's (Jack Nicholson) book that he works on during his family's stay at the Overlook Hotel, which his wife, Wendy (Shelly Duvall), discovers consists of the same 10 words - "All work and no play makes Jack a dull boy" - over and over and over again. If only the epic 1980 Stephen King adaptation had been made after the invention of copy+paste.
A Shaun Of The Dead Zombie Extra Bit Edgar Wright's Leg
Sometimes the director is the one who ends up suffering for his art, such as Edgar Wright. The Last Night in Soho director co-wrote a piece for The Guardian with Simon Pegg about their experience making Shaun of the Dead (one of the greatest horror-comedy movies ever made) which mentions the time one of his zombie actors took their role a little too far and chomped down on Wright's leg. In the actor's defense, the director did ask the horde to attack him.
George Lucas Got Stuck In The Mechanical Shark From Jaws
Steven Spielberg was also not prepared for the hysteria he would face the set of his breakout horror hit Jaws, which was mostly due to the technical difficulties that their mechanical star frequently suffered. Someone who experienced these flaws first-hand, and terrifyingly so, was George Lucas, who got his head stuck in the shark as the result of a prank gone wrong while was visiting the set. Curious about it inner-workings, the future Star Wars movies creator voluntarily put his head inside the shark when Spielberg and John Milius activated the jaw clamp, only to panic when they became temporarily unable to get Lucas out.
Real Humans Skeletons Were Used For The Ending of Poltergeist
Steven Spielberg would return to the horror genre as just a story writer and producer (on paper at least) for Poltergeist, in which a suburban family suffers terrifying circumstances in their house that was built above a former cemetery site. They do not realize this, however, until the final act of the film when JoBeth Williams' character is attacked in their unfinished backyard swimming pool by skeletons, which (according to ScreenRant) were not fake, but came from real human skeletons purchase from a medical supply company. No wonder so many people believe this movie is cursed.
All But Regan's Room On The Exorcist Set Was Destroyed In A Fire
Another "cursed movie" is The Exorcist, which really has director William Friedkin's questionable methods (dropping the temperature below freezing, slapping actor Jason Miller before a scene, or using Ellen Burstyn's genuine reaction to a back injury for a take) to blame for much of its infamy. However, The Sun's report about the thriller does include one eerie fact that makes a good case for its haunting history. A bird flew into a circuit box on the MacNeill house set, causing a fire that destroyed everything except for the bedroom where the possessed Regan (Linda Blair) lived.
The Conjuring 2 Set Was Allegedly Haunted
Strange things also happened on the set of The Conjuring 2, according to star Patrick Wilson. While promoting the James Wan-directed sequel to Metro UK, the actor claimed that the cast and crew witnessed a large curtain moving violently on its own with no apparent explanation as "there was no door open or no fan on. No nothing." Wilson then said that a priest was brought on set in hopes to calm whatever spirits could have been behind the unusual occurrence.
Stories like that make a moviegoer wonder if they are watching something that is not meant to be seen by human eye. However, for a horror movie fan, it only makes the experience that much better.
Your Daily Blend of Entertainment News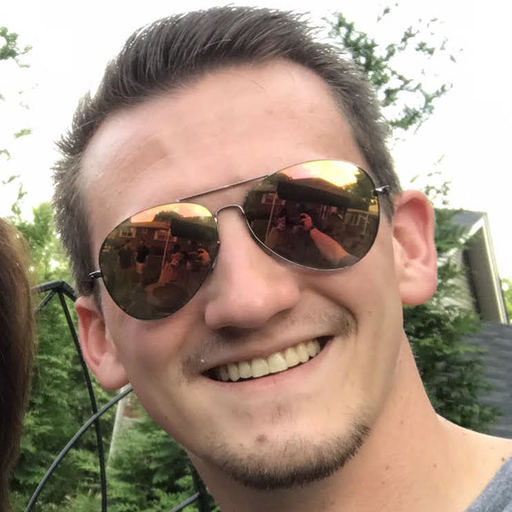 Jason has been writing since he was able to pick up a washable marker, with which he wrote his debut illustrated children's story, later transitioning to a short-lived comic book series and (very) amateur filmmaking before finally settling on pursuing a career in writing about movies in lieu of making them. Look for his name in almost any article about Batman.