Candyman: 9 Quick Things We Know About The 2021 Horror Movie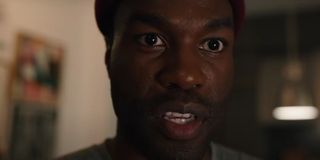 Candyman is one of the highly-anticipated films of 2021 because of Jordan Peele as co-writer and producer, Nia DaCosta as director and co-writer, a talented cast, and an already rich storyline and film history. As a fan of horror movies, a fan of what Peele does to horror, and someone who was terrified of the original Candyman character, this is a film that I am anxious to see.
Like any film that has a lot of buzz around it, the Candyman team behind this "spiritual sequel" remains quiet--keeping anticipation and suspense high. Despite the secrecy surrounding this film, there are a few important things that we know about the new Candyman flick.
Spoiler warning: I will be mentioning a few plot points and spoilers from the original Candyman**. Proceed with caution.**
Tony Todd Will Be Appearing In The New Candyman Movie
It was reported in September 2019 that Tony Todd would once again become the Candyman. Todd brought the iconic villain to life in 1992, and then played him in the Candyman sequels: Candyman: Farewell to the Flesh and Candyman: Day of the Dead.
While talking to Horror Geek Life, Todd didn't share much about his role in the film, but he teased that his appearance likely won't be a five-second cameo.
Todd also shared that he thought people will be "extremely surprised" by what Nia DaCosta and Jordan Peele do with the film.
Candyman Will Be Released In The Summer of 2021
Due to the Coronavirus, the release dates of films are constantly shifting and moving. Candyman is no exception. The movie was originally scheduled for a June 12, 2020 release. Then it was moved to September 25, 2020, and then again to October 16, 2020. Later it was rumored to be released sometime in 2021. Recently, MGM and Universal announced plans to release Candyman on August 27, 2021.
This is a little over a year after the first planned release date. If COVID-19 gets under control by then, it should be a box office success because it'll hit the peak summer movie time, and Candyman will fall a few months ahead of Halloween, drawing in the summer blockbuster crowd and the horror junkies.
Candyman's Cast Is Led by Emmy-Winner Yahya Abdul-Mateen II
Yahya Abdul-Mateen II is a rising star who just recently won a Primetime Emmy Award for Outstanding Supporting Actor in a Limited Series or Movie for his role on Watchmen. He has also appeared in big blockbuster films like Aquaman, The Greatest Showman, Us, and The Trial of the Chicago 7. Now all eyes will once again be on Abdul-Mateen as he leads Candyman's cast. He'll play Anthony McCoy, an artist who returns home and starts to take an interest in the Candyman legend. In an interview with Entertainment Weekly, Abdul-Mateen shared how he connected with Anthony:
The rest of Candyman's cast includes Teyonah Parris, who appeared in Mad Men, If Beale Street Could Talk, and Chi-Raq. She plays Anthony's girlfriend Brianna. Misfits and Utopia's Nathan Stewart-Jarrett, plays Brianna's brother. Colman Domingo also has a role as a person who introduces Anthony to the legend of Candyman.
Helen Lyle Is Reportedly Returning In Candyman
Helen Lyle (Virginia Madsen) was the main protagonist of the original Candyman film. She was a Chicago graduate student who became immersed in the legend of Candyman. He then starts to stalk and hunt her.
Helen dies at the end of the original film. Based on the original ending, it seems like Helen becomes the new Candyman, now haunting and killing people with a hook when they say her name five times.
Bloody Disgusting reported that the character of Helen Lyle will appear in the new Candyman movie. The site also reported that Cassie Kramer will take over the role of Helen. We don't know if Helen will be the new Candyman in this film, one of multiple Candymen, or a new reimagining of the character pre-death.
Candyman Goes More Into Candyman's Origin Story
In the original film, Candyman's origin revealed that he was a man named Daniel Robitite who fell in love with a white woman named Caroline and got her pregnant. When Caroline's father found out, he got the help of some townsfolk to capture Daniel.
The people sawed off his right hand and covered his body with honey so bees could attack him. Daniel dies later after seeing his reflection in the mirror and saying the word "Candyman," the name the townsfolks chanted at him as he endured torture.
The horror that the Candyman underwent is what turned him into a vengeful demon. In June, Candyman director Nia DaCosta unveiled a concept trailer that showed the origin of Candyman through shadow puppets. It also showcased many horrible real-life incidents of brutality inflicted on black people. With DaCosta's tweet of the trailer, she also included this message, "CANDYMAN, at the intersection of white violence and black pain, is about unwilling martyrs. The people they were, the symbols we turn them into, the monsters we are told they must have been."
DaCosta's Twitter account no longer exists but Universal Pictures incorporated some of the shadow puppet origin video into a 30-second trailer. In a panel discussion at the Urbanworld Film Festival, DaCosta shared more about her vision for the new Candyman universe:
DaCosta also discussed at the annual WIRED25 event that this Candyman would expand the mythology and what makes a villain or monster. She also shared her hope that the audience would see this film and then look at the real trauma haunting communities.
Candyman Is Rated-R
Candyman plans to go all-in with the horror and gore for this sequel, so it's no surprise that the MPA rated it R for " bloody horror violence, and language including some sexual references."
At the Nightstream Horror Film Festival, DaCosta mentioned that some of the sequences in the film will disturb the audience and that this film would have more gore and graphic scenes than the 1992 version. She really wants to get into the head and psyche of the audience with the terror.
Candyman Takes Place In The Cabrini Green Housing Projects
The 1992 Candyman took place in the Cabrini-Green housing projects, but it was mainly filmed in Los Angeles with exterior shots in Chicago. The new film also takes place in the Cabrini-Green housing projects (which no longer exist), but this one actually filmed most of the film in Chicago. According to the Chicago Tribune, it was filmed in the Windy City from mid-August to early fall in 2019.
Some Of The Original Candyman Cast Return For The Sequel
Tony Todd is of course returning, but there is no word on whether Virginia Madsen will appear in some form. Vanessa E. Williams will reprise her role as Anne-Marie McCoy. She played a resident of Cabrini-Green whose child was taken by the Candyman. Based on the trailer, it seems like Anthony is the young infant from the original film, making Anne-Marie his mother.
Candyman Will Address Toxic Fandoms
Fans of the original movie are likely to have some strong opinions about this sequel, and that's why toxic fandoms will be a topic in Candyman. Producer Ian Cooper talked to Deadline and revealed that he thought fandoms were very problematic. He also revealed that the film will address how do you appease fans and the complications that come with them. Cooper also shared that the film aims to stand on its own, but will still have ties to the original.
Candyman fans still have a while to wait for the August 2021 premiere, but you'll be scared to look in the mirror soon enough. The original film is available to rent at your favorite VOD service.
Your Daily Blend of Entertainment News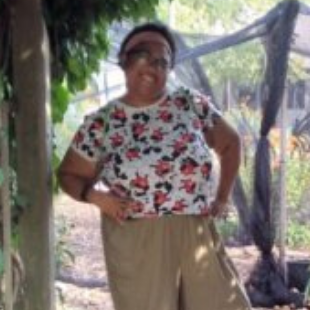 Spent most of my life in various parts of Illinois, including attending college in Evanston. I have been a life long lover of pop culture, especially television, turned that passion into writing about all things entertainment related. When I'm not writing about pop culture, I can be found channeling Gordon Ramsay by kicking people out the kitchen.