Don't Look Up: Release Date, Cast And Other Things We Know About The Leonardo DiCaprio And Jennifer Lawrence Movie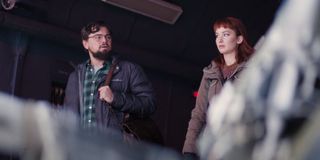 In recent years, Netflix has quickly built up an impressive collection of original movies that have won a number of awards for the filmmakers working behind the scenes and the star-studded casts in front of the camera. The streaming service will look to continue that momentum for at least one more year with the upcoming release of Don't Look Up, Adam McKay's sci-fi black comedy about two astronomers, played by Leonardo DiCaprio and Jennifer Lawrence, tasked with alerting an unconcerned populace of an approaching planet-killing comet before it's too late. Here is everything you need to know about the upcoming Netflix movie from the filmmaker behind The Big Short and Anchorman.
The Don't Look Up Release Date Is Set For December 24, 2021
Of all the upcoming Netflix movies, there are few, if any, that have as much buzz as Don't Look Up, which is set to premiere on the streaming service on December 24, giving the streamer's millions of subscribers something to do around the holidays. It should be noted that Don't Look Up will have a limited theatrical release starting two weeks earlier, on December 10, 2021. More info on where the movie will be showing will be disclosed at a later date.
The Don't Look Up Cast Includes Leonardo DiCaprio, Jennifer Lawrence, Meryl Streep And More
Ever since Netflix started revealing names in February 2020, the Don't Look Up cast has been one that is promising to say the very least. Even when you don't count the two leads — Leonardo DiCaprio as Dr. Randall Mindy and Jennifer Lawrence as Dr. Kate Dibiasky — the list of actors showing up in the new Netflix movie is out of this world. Names like Meryl Streep, Jonah Hill, Tyler Perry, Matthew Perry, Cate Blanchett, Timothée Chalamet, Ariana Grande, and Chris Evans are all included, but that's barely scratching the surface. Rob Morgan, Mark Rylance, Ron Perlman, and more all appear in Don't Look Up.
The Movie Centers On Two Low-Level Astronomers Tasked With Warning Humanity About An Approaching Planet-Killing Comet
When Don't Look Up premieres on Netflix this holiday season, subscribers will watch a story that involves two low-level astronomers (Leonardo DiCaprio and Jennifer Lawrence) who discover a comet on a collision course with Earth and decide to go on a media tour to inform the public of their findings. With only six months before the massive comet slams into the planet, the two astronomers go everywhere from the office of an indifferent U.S. President (Meryl Streep) to the popular morning show The Daily Rip in hopes of getting people to look up to the sky and possibly give Earth a fighting chance.
Adam McKay Wrote And Directed The Netflix Black Comedy
Don't Look Up was written, directed, and produced by Adam McKay, who has been on a roll as of late with movies that blur the line between comedy and drama, like The Big Short (which won him an Oscar for Best Adapted Screenplay) and Vice. Prior to that, McKay was responsible for some of Will Ferrell's best movies in the early aughts, including Anchorman: The Legend of Ron Burgundy, Talladega Nights: The Ballad of Ricky Bobby, and Step Brothers. Prior to that, McKay was a writer, director, and occasional on-screen talent on Saturday Night Live.
Leonardo DiCaprio Helped Tweak The Don't Look Up Script For Five Months Before Singing On
Leonardo DiCaprio's role in Don't Look Up has been one of the actor's most anticipated ever since he joined the film's cast in October 2020, but the Academy Award winner's history with the project goes back even further, as Adam McKay revealed on an April 2021 episode of the Happy Sad Confused podcast. In the conversation, McKay revealed that he specifically wrote Jennifer Lawrence's role for her but that it took some work get DiCaprio on board:
Leonardo DiCaprio's performance in Don't Look Up will be a slight diversion for the actor, who rarely appears in comedies.
Production On Don't Look Up Got Underway In November 2020; Wrapped In February 2021
Production on Don't Look Up was initially supposed to get underway in April 2020, per Deadline, but Adam McKay and company were forced to kick the can down the road due to the onset of the COVID-19 pandemic. Following an extensive delay, cameras eventually started rolling in November of that year in the Boston area, according to The Hollywood Reporter. What followed was three-month shoot in Boston and surrounding communities that wrapped near the middle of February 2021, as reported by Boston.com. In a statement sent to the website, director Adam McKay called the shoot the "strangest and most challenging film experience" of his career.
Jennifer Lawrence Was Injured While Filming Don't Look Up
Near the end of the shoot, in February 2021, production on Don't Look Up had to be temporarily halted after Jennifer Lawrence was injured on set. According to The Boston Globe, the set was shut down in early morning hours of Friday, February 5 after a special effects explosion sent a trash can through a window that then caused broken bits of glass to strike Lawrence's face. According to The Hollywood Reporter, Lawrence was filming a scene with Timothée Chalamet when she sustained the on-set injury. Though there was a short break in filming, production picked up where it left off a few days later.
Don't Look Up doesn't premiere until December 24, 2021 on Netflix (in select theaters on December 10), but there are still plenty of high-profile 2021 movies coming to theaters and streaming services in the meantime. You can find out about those movies as well as everything already announced for the 2022 release schedule here at CinemaBlend.
Your Daily Blend of Entertainment News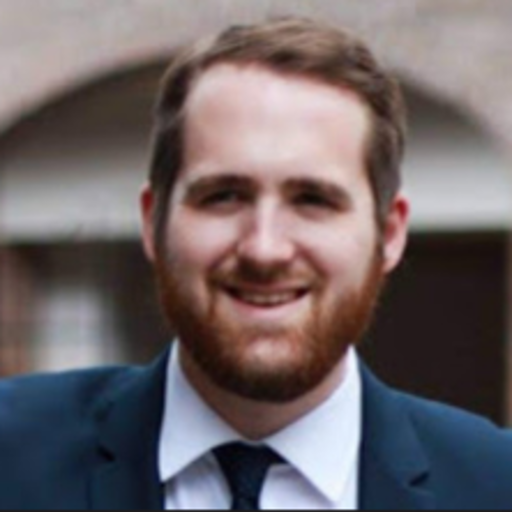 Philip grew up in Louisiana (not New Orleans) before moving to St. Louis after graduating from Louisiana State University-Shreveport. When he's not writing about movies or television, Philip can be found being chased by his three kids, telling his dogs to stop barking at the mailman, or yelling about professional wrestling to his wife. If the stars properly align, he will talk about For Love Of The Game being the best baseball movie of all time.