Actress Julia Stiles Was Broke And Stranded In Cuba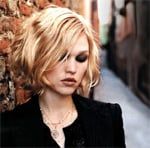 Julia Stiles has told how she ended up broke and stranded in Cuba last month (Dec10) after she ran out of cash during a charity trip. The actress flew out to Havana to help a humanitarian aid group, but her visit ended in disaster in December (10) as her funds ran low and she found herself unable to access her American bank accounts.
She writes in the Wall Street Journal, "With three days left to go in my trip, I was walking around Havana flat broke... I figured when my cash supply got low, I'd simply slow down my spending. With funds dwindling, I realized I had miscalculated the cost of my lodging, and forgotten about the exit fee at the airport. Cuba is not a place where one can access American banks or use credit cards, so if you run out of cash you cannot get anything. You can't even get off the island."
Stiles reveals she found out about her Golden Globes nomination for her role in Dexter during the final days of her trip, and the honor felt meaningless because of her situation: "There I was, thrilled to have received such a professional honor, yet still unable to barter it for cab fare." Stiles was eventually able to borrow some money to pay her way, and she admits the experience taught her a valuable lesson. She adds, "With all of its crumbling beauty, Havana taught me the true value of a dollar. It also taught me that the people you know, and the ways in which you rely on one another, are more valuable than any paper currency."
Stiles missed out on the Golden Globe award for Best Performance by an Actress in a Supporting Role in a Series, Mini-Series or Motion Picture Made for Television to Jane Lynch for her role in Glee. The awards were handed out on Sunday (16Jan11). (LR/WSJ/PAW)
Copyright 2011 WENN
Your Daily Blend of Entertainment News