Actress Neve Campbell Reveals Health Woes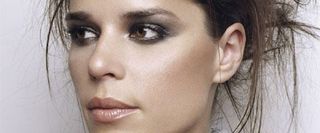 Actress Neve Campbell has revealed she suffers from a long list of painful ailments because she is "accident-prone".
The Scream star piled on the pounds last year (10) when an injury left her hobbling and unable to take part in her usual exercise regime. She has now told how clumsiness and bad luck have left her with a long list of medical problems, mainly with her feet and legs.
Campbell tells Britain's Live magazine, "I've had bunions, broken toes and fallen arches. I've suffered from tendonitis in my Achilles. I've had torn ligaments, snapping-hip syndrome, runner's knee, pulled calves, sprained ankles, sprained wrists, pulled hamstrings and been treated for shin splints. I've had sciatic problems in my back and arthritis in my neck. And while in training for the latest Scream movie my metatarsal (foot bone) collapsed. I was committed to three months of action and fight sequences so I had to ignore medical advice, with the result that I now need regular therapy. I suppose you could safely say that I'm accident-prone." (ZN/WNSMAS/LR)
Copyright 2011 WENN
Your Daily Blend of Entertainment News