Gary Oldman's Nudity Advice To Harry Potter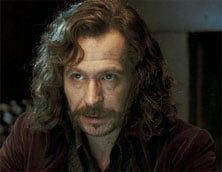 Gary Oldman helped coax HARRY POTTER co-star DANIEL RADCLIFFE through his nude scenes in London play EQUUS after the teenager came to him for advice. The young actor admits he was extremely nervous about baring all onstage and felt sure Oldman's experience could help him.
He tells men's magazine Details, "I was nervous and I was a little bit worried... I talked to Gary Oldman about it, because we get on very well and I know he's been naked onstage. "I said to him, `What's it like?' and he said, `On the first night you'll be terrified and on the second night you'll be terrified, and after that you won't care.' "And that's absolutely true. When you've done it twice, it doesn't matter anymore."
Radcliffe reveals he was so committed to the play and remembering his lines he didn't have to worry about getting an erection onstage during sex scenes with co-star Joanna Christie. He adds, "It's the least arousing process... Jo's beautiful, but after you've gone through it a hundred times with an audience there... To be honest, when you get naked in front of 900 people, quite the opposite happens."
Copyright 2007 WENN
Your Daily Blend of Entertainment News
Thank you for signing up to CinemaBlend. You will receive a verification email shortly.
There was a problem. Please refresh the page and try again.