Jack Osbourne And Fiancee Welcome Baby Girl Named Pearl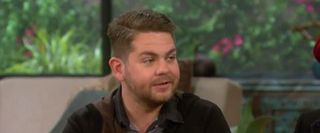 Jack Osbourne and Lisa Stelly had been together only a few months when the couple hit a whirlwind of news announcements. In late September they announced a sudden engagement prompting various rumors. There seemed to be no doubt the couple was devoted to one another, but, why the need for urgency? In October, we found out the answer. Stelly and Osbourne were pregnant and it looked like baby plans would be in the works before those wedding plans could get off their feet.
After months of waiting and even a couple of extra days – the child was initially due on April 19 – People has confirmed the new baby has finally made its way into the world. It's a girl!
Stelly and Osbourne wasted no time in naming the little tyke, who weighed eight pounds and six ounces at birth. They ultimately opted on the name Pearl, which is just the right level outside the norm to be a special without going into the super strange realm. Sounds about right for the maturing couple and especially Osbourne, who has distanced himself from the rigors of stardom (and its bizarre baby naming ritual).
Although Osbourne has gone on the record in the past discussing his nerves about the new baby, a first child is always nerve-wracking, and the new parents are bound to do just fine. With one obstacle down and a wedding to still plan, Pop Blend wishes the couple the very best in the coming months.