Jennifer Lopez Has A Sex Tape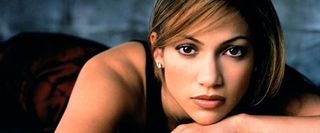 It's been a very sex filled day for entertainment news. Not only did we find out that naked pictures of Blake Lively surfaced on the web, but Jennifer Lopez has also had her alleged 'sex tape' trying to be sold to various porn distributors throughout the country. Of course it's being sold against her will, but that's an entirely different news story; now for the juicy stuff: Lopez's ex-lover Ojani Noa has the chance to sell their sex tape to a multiple of different porn companies for a salacious amount of money. See what I did there?
This is crazy news, because not only is the American Idol jurist crazy hot, but to see a sex tape of her? Consider my head blown. Pun not intended. Dirty jokes aside, it's disgusting how much money this guy is trying to sell the tape for. For banging J-Lo, taping it, and then selling it, he is going to come out a million dollars deep. Noa is attempting to sell the tape to porn distributors like: Pornhub, YouPorn, Pulse Distribution, Red Light District and Kevin Blatt, who also brokered Paris Hilton's sex tape. Celebrities really have a problem with keeping sex tapes away from the public.
A little background: Lopez and Noa got married in Miami on Feb. 22, 1997, which was long before the actress/singer really hit it big. After only being married fr a year, they divorced, and things went south. The footage of their alleged sex tape was taken during their honeymoon and was in storage for years. Until it was found by Noa, and now he is trying to sell it. Like I stated in my article on Blake Lively and her nude photos, if you don't want naked photos or a sex tape coming into the public eye, then you probably shouldn't film yourself doing the nasty. Nough said.
Your Daily Blend of Entertainment News