Taylor Swift Donating $4 Million To Educate Kids About Music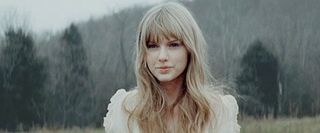 Last week, Forbes posted a list of the most powerful celebrities. Taylor Swift did not break the top 10, but she was damn close, and the large amount of money the singer made in the last year went a long way to catapult her up toward the top. The singer made $57 million buckaroos last year, so she damn well has enough to throw at a charity she really cares about.
The "Safe and Sound" singer knows it, too. So she has decided to give $4 million dollars to help with music education, taking up the mantle where VH1 has lagged off in the last few years. The money will go directly to the Country Music Hall of Fame in Nashville, TN, which seems as if it will have nothing to do with education at all. Appearances are deceiving; the money will be given to build the Taylor Swift Education Center, which will feature classroom space and area for exhibits, including space for a "musical petting zoo". According to MTV, the money is the second largest donation ever given to the museum.
Apparently, the Country Music Hall of Fame is already all over education-based initiatives, so Swift isn't just chucking her money into unknown territory. Museum Director Kyle Young says the donation is going to be used to "expand" the program, rather than create one. He also says the 22 year-old will stay on in an advisory role, which sounds like a cool reason to give money to a charity initiative. Besides, who doesn't love a good building named after themselves?
The 7,500 foot center is set to open in 2014.
Your Daily Blend of Entertainment News
Thank you for signing up to CinemaBlend. You will receive a verification email shortly.
There was a problem. Please refresh the page and try again.