Too Late Or Not? Britney Spears Raises Money For Hurricane Katrina Victims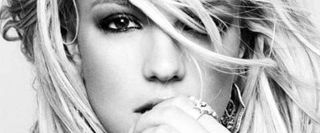 Six years after the catastrophe in New Orleans, Hurricane Katrina has still left hundreds of people homeless in the ravaged city. Doing what celebrities do best, Britney Spears is the next 'humanitarian' to raise money in a time of crisis. Even though that crises was 6 years ago. The Toxic hit maker recently hosted "An Evening of Southern Style" at her private home in Beverly Hills which benefits the St. Bernard Project who aids homeless that were left devastated by the Hurricane in 2005. In true southern fashion, Spears served her own "homemade sweet tea," while her father Jamie catered traditional southern barbeque at the charity on Wednesday.
Spears tells WENN that the benefit was special to her because Louisiana is her home state. In attendance were celebrities like: Hilary Duff, Selena Gomez, Kelly Osbourne, Kellan Lutz and Kim Kardashian. The pop star addressed her gratitude towards those who made it, over twitter: "Thank you everyone who came out to support my charity event last night with St Bernard Project. With your help we raised over 200k! – Britney" That's right. Britney Spears raised $200,000 for those homeless in New Orleans. Whether or not you think she was tardy to this cause, it's still a noble attempt at helping people who definitely need it.
Your Daily Blend of Entertainment News
Thank you for signing up to CinemaBlend. You will receive a verification email shortly.
There was a problem. Please refresh the page and try again.