Two Flowers In The Attic Spinoff Novels Planned, Titled Christopher's Diary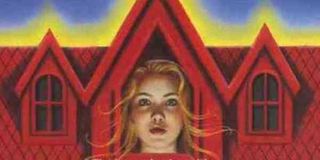 We probably have Lifetime to thank for bringing Flowers in the Attic a bit closer to the forefront of pop culture than it was in previous years. The cable network aired a TV movie adaptation of the popular V.C. Andrews novel earlier this year, and later this month, they'll air the followup, Petals on the Wind. So it doesn't come as a complete surprise that we'd hear news of not one but two planned spinoff novels in the works.
THR reports that two Flowers in the Attic followup novels are set to be published, the first of which will arrive in October. Titled Christopher's Diary: Secrets of Foxworth (coming October 2014) and Christopher's Diary: Echoes of Dollanganger (January 2015), the books will take place in the present day and center on 17-year-old Kristin Masterwood, "a distant relative of the Dollangangers" who finds the diary among the ruins of Foxworth Hall.... which apparently is in ruins. (That was probably inevitable). The story focuses on Kristin's "dangerous obsession" with Chris' story.
THR also shared a cover for the first book, and it looks like this one's being published under V.C. Andrews' name:
The Flowers in the Attic series began as a story about four children whose mother hides them away in the secluded bedroom and attic of her family's mansion while she attempts to get into her father's good graces and secure a place in his will. Abuse and incest play a part in the story, which is told to us by Cathy, who's barely a teenager when she, her brother Chris and the twins first arrive there. Three sequels and a prequel novel followed to cap off the series, which spans decades by the final book. The first book was adapted for a movie starring Kristy Swanson in 1987, and Lifetime has since re-adapted the first book.
Fans of Andrews may already know that the author passed away back in 1986, though you'd never know it to look at her list of published novels, which continue to roll out thanks to the efforts of ghost writers. The same is presumably going to be the case for these Christopher's Diary books, as Andrews' name is listed on the cover.
As for the plot of the spinoff novels, it sounds like the focus will be on a girl who's just learning about what the four Dollanganger kids went through, told from Chris's perspective. And there's a "dangerous obsession" involved, which is vague but intriguing. The lead character of the story is said to be a distant relative of the Dollangangers. Whose descendent is she? Is she one of Cathy's great-great-grandchildren? Or is her connection to the family somewhere above Cathy's line.
Those who read the books beyond Flowers in the Attic (spoilers ahead if you haven't!) know Cathy went on to have children, and at least one of those children had children. By Seeds of Yesterday, Cathy was a grandmother. And the story ends with Foxworth Hall still standing, having been restored by Cathy's son Bart. So we know there are descendants of the Dollangangers out there. And by the new books' description, it sounds like Foxworth Hall ended up in ruins (again).
A followup on Chris and Cathy's family line in the years beyond their time is intriguing, assuming these books offer some updates on the original characters, if only by reference. But as a fan of the original series, I can't help but feel a bit concerned as well as curious and a little excited. The Dollanganger series was written almost completely by Andrews, with the prequel novel Gardens of Shadows having been completed by a ghost writer after Andrews passed away. So it's easy to feel some concern at the thought of other people handling this particular story, especially if it involves tampering with or possibly even rewriting history, which may be the case as it relates to Christopher's perspective on things.
And that brings us to the other interesting part about this situation. Most of the original books were written from Cathy's perspective, with Bart and Jory telling Book 3 (If There Be Thorns) and Olivia telling the prequel novel, Garden of Shadows. We've never heard Chris' perspective. And just thinking about that makes me wish Andrews had written something from Chris' side of things. Maybe she had notes or outlines. It's possible, anyway. In the meantime, it's interesting to me that this new character is going to read Christopher's side of the story (presumably in the attic, but possibly beyond that?), as his view on life was very different than his sister's.
Chris was introduced as an optimist who believed his mother would come through for her children. That outlook changed during the years in the attic. It would be fascinating to hear some of his thoughts through his journal, and it's also possible that there's more to the original story that we never heard from Cathy's point of view.
Cautiously optimistic is where I'm at right now, at best. And curiosity will likely get the better of me when the first one arrives this October.
Your Daily Blend of Entertainment News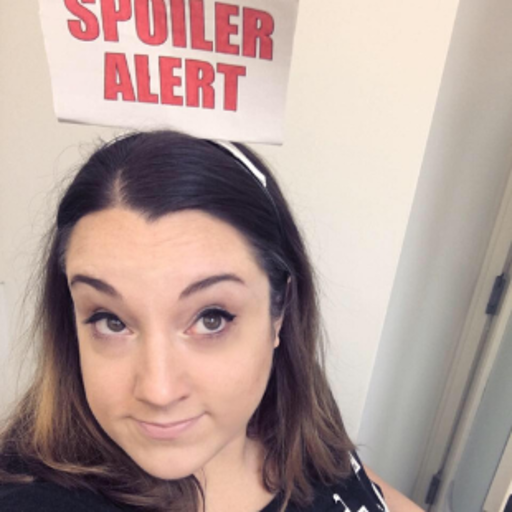 Assistant Managing Editor
Kelly joined CinemaBlend as a freelance TV news writer in 2006 and went on to serve as the site's TV Editor before moving over to other roles on the site. At present, she's an Assistant Managing Editor who spends much of her time brainstorming and editing feature content on the site.