In the vein of movies like Snakes on a Plane and Bad Santa, Burr Steers' Pride and Prejudice and Zombies is a film that very much tells you what it's all about with its title: it's Jane Austen's classic romantic tale retold with a bit of Walking Dead action. What's unfortunate, however, is that an even more accurate version of the title would be Pride and Prejudice…. And Zombies - if not just to reflect the fact that the movie is far less genre and spoof heavy than anyone walking into the theater probably expected.
A film that's been in the development pipeline for years and adapted from the parody novel by author Seth Grahame-Smith, much of Pride and Prejudice and Zombies follows the basic beats of the classic literature that inspired it, telling the 19th century tale of the bold and spirited Elizabeth Bennet (Lily James) as she fends off suitors who wish to take her hand in marriage and away from her independent life. Of course, in this version of the story, that independent life is dedicated to the deadly arts and zombie killing, and the antagonistic romantic hero, Mr. Darcy (Sam Riley), is a cold-blooded hunter of the undead who retains his social prejudices against the Bennet family while harboring some of his own dark secrets.
Given the number of times that filmmakers have found opportunity to adapt Jane Austen's Pride and Prejudice, dating back to 1938, you'd think that Burr Steers' movie would jam zombies into very available moment in the story – if not just to differentiate the retelling – but that isn't what Pride and Prejudice and Zombies is about at all. Instead, ambulatory corpses are more often than not ancillary to what's going on, adding a spice to the narrative but not adding any flavor. More often than not, the zombies don't feel so much like antagonists as they do script punctuation – every so often arriving in hordes at the end of a scene so that the heroes can show off their sword-swinging skills. It adds a certain amount of style, but also makes you think that the film could be entirely functional if those moments were edited out completely.
To the movie's credit, it does take steps in establishing its own unique take on "zombie science" – establishing that they can retain their humanity and speech, but start losing it as they consume human brains – but the root problem with Pride and Prejudice and Zombies is that it neglects its genre-ness instead of fully embracing it. It's not really a horror film because gore is kept very much to a minimum, and there aren't any real attempts at scares; and it's not really a comedy because it never allows itself to go too over-the-top with its ridiculous premise. Instead, everything that comes with the addition of zombies is packed into the already present themes of the romantic drama (for example, martial arts training in China vs. Japan is a big class thing) – and while one can argue this has its own value, it never feels like it's capitalizing on its own potential and just feels restrained.
An extension of the not-so-energetic approach is that the performances in the movie all feel quite ordinary – with both Lily James and Sam Riley doing perfectly fine in their respective turns as iconic characters – though there is one exception: Matt Smith as Elizabeth's first suitor, Mr. Collins. While most of Pride and Prejudice and Zombies takes itself very seriously, Smith's performance as a quirky, awkward twit provides a much needed and wonderful spark that makes you smile every time he is on screen. It's unfortunately a supporting role, which means that he does disappear for large chunks of screentime, but every time he comes back he makes the movie more enjoyable.
In a result that few could have seen coming, Pride and Prejudice and Zombies is weirdly a better fit for the Jane Austen crowd than those going in to expect tons of enthusiastic bloodletting and badass zombie action. Going in with that expectation will potentially allow for greater appreciation, though the film will definitely be speaking to a smaller audience.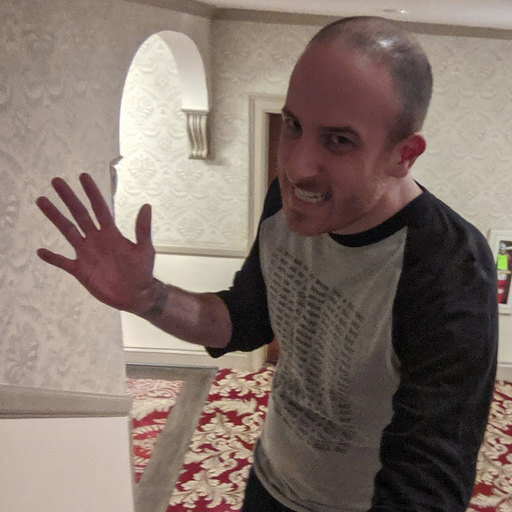 Assistant Managing Editor
NJ native who calls LA home and lives in a Dreamatorium. A decade-plus CinemaBlend veteran who is endlessly enthusiastic about the career he's dreamt of since seventh grade.