Attack On Titan: What To Know If You're New To The Popular Anime
Ready to join the Scouts?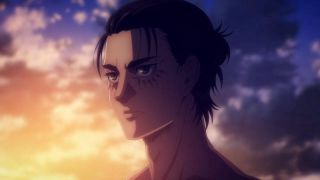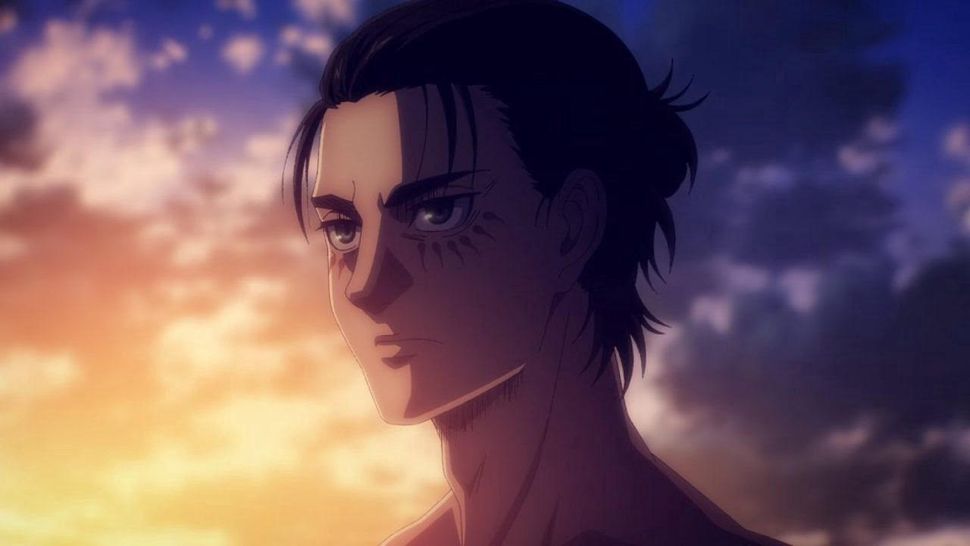 (Image credit: Funimation)
If you know me, you'd know that I like anime a lot. While I wasn't a huge anime fan for a while, when I started, it became a big part of my life, from my time watching all the Pokemon seasons to viewing every Studio Ghibli film that I could. Sooner or later, I started watching more anime on television, and that in turn led to one of my favorite anime ever – Attack on Titan.
If you know, you know, but if you don't and you're looking to join the world of Attack on Titan since you've heard so much about it from friends or family, here are six things you should know about it before you dive down the AOT rabbit hole.
Attack On Titan Is Based On The Popular Manga Of The Same Name
Like many anime before such as Blue Lock or One Piece, this anime is based on a manga series, titled Attack on Titan, written by Hajime Isayama. The manga series ran from 2009 until 2021, with 34 volumes released documenting the story that we all know and love, with several different manga spin-offs that also told stories of other characters as well. It wasn't long until 2013 when the show was adapted into a manga.
Three Complete Seasons Are Out – With The Fourth Currently Airing On Crunchyroll
If you're looking to binge the show, that's super easy. Three complete seasons are out, with the fourth one still airing.
Season 4 has been broken up into parts.
The first part of the fourth season of Attack on Titan released in late 2020, with the second part airing from January to April 2022. Now, a third part is coming, but is being split into two halves, each a special episode that will be an hour long.
Yes, I know, at this point, I almost just want the show to end as much as I love it but I'm still excited. So much to remember before then. While this show hasn't been as consistent with coming out with seasons every year such as My Hero Academia, the quality it has produced is top tier, and all of them are available to watch on Crunchyroll.
Overall, There Are Eighty-Seven Episodes – Plus 8 OVA's
Thankfully, this isn't going to be a situation like One Piece where you need to watch 1000+ episodes to catch up with the show, as there's only 87 official episodes of Attack on Titan, all about twenty-one minutes long (without intro and outro). But then again, Attack on Titan has some killer intros, so why would you skip them?
Also, Attack on Titan also has OVA's, otherwise known as Original Video Animation, which are anime adaptations of the manga spinoffs that often tell other stories outside of the main story of Attack on Titan, like No Regrets, which details resident AOT badass, Levi Ackerman, and his origins, or Lost Girls, which focus on Annie and Mikasa. There are eight of these in total, so it's worth the time to watch.
The Story Starts Off Following Eren Yeager And His Goal To Eliminate All Titans Outside The Walls Of His Home
God, how do I describe the story of Attack on Titan without spoiling anything?
I'll just keep it simple here – the story starts out with a young boy named Eren Yeager, where all he wants to do is see a world outside the Walls and eliminate the Titans -- giant humanoid creatures that have been keeping the last bits of humanity locked inside their manmade walls.
However, when Eren is old enough and he joins the Scout Regiment, which is the part of the military that is meant to kill Titans and "scout" out territory outside the Walls, he starts to discover there's a lot more to the history behind these monsters – and it changes his life forever.
That's literally the best synopsis I can give without spoiling anything, but I can assure you that there are so many amazing freaking moments in this anime that truly will blow your mind – even with Season 4, Part 2, I was still blown away consistently.
Attack On Titan Is A Dark Fantasy Anime, Right From The First Episode
I will say, though, that Attack on Titan really isn't for the faint of heart. Like, at all. From the first episode, you are thrown into a seriously dark world that most would be afraid of and it takes a dark turn quite quickly. There are heartbreaking deaths, shocking moments, and things that will make you question everything you have watched.
But honestly, that just makes for good television.
Attack On Titan Is Rated TV-MA
New To Anime?: The Best Shows To Watch When You're Just Starting Out
Yeah, this show is not for kids. Teenagers, maybe, Attack on Titan is certainly rated TV-MA, if not for how creepy some of these Titans look.
While on Crunchyroll it's not given a specific rating (at least from what I could see), Netflix does rate this as TV-MA so probably best to watch this on your own and let the kids view Spirited Away or something different.
Attack on Titan really is one of the best anime in years, and if you're lucky enough to watch it all in one sitting for the first time, I envy you. I wish I could see it all again for the first time and fall in love with the characters once more, but I don't have a time machine so I can live vicariously through you. Dedicate your heart to your binge.
Your Daily Blend of Entertainment News
Big nerd and lover of Game of Thrones/A Song of Ice and Fire. Will forever hate season eight. Superhero and horror geek. And please don't debate me on The Last of Us 2, it was amazing!