How To Watch Love Island UK Season 10 Online And For Free From Anywhere
You've got a date with your TV come June 5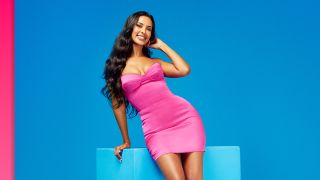 (Image credit: ITV)
How to watch Love Island UK Season 10
Swipe to scroll horizontally
Watch Love Island UK Season 10: preview
Buckle up for another eight weeks of taut, tanned twenty-somethings on the pull as Love Island UK returns for its tenth season. It may feel like we just crowned Kai and Sanam in the series' winter instalment – and you'd be right. No need to find your own date, though. You can once again cosy up with islanders looking for love (and a sponsorship deal) every night. Ready to lay it on thick with your TV screen? We explain how to watch Love Island UK Season 10 online from anywhere.
Coming at you with a double header this year, Love Island's summer season returns to its sprawling villa in Majorca with Maya Jama ready to welcome a whole bunch of singletons. Expect plenty of grafting, head turning and subsequent scrambling.
While the initial line-up of islanders has yet to be revealed, we can expect to find out who will be entering the villa in the lead-up to the launch show on June 5. That doesn't mean the rumor mill hasn't been working overtime, though.
Daughter of a British Soap actress, Molly Marsh is said to be entering the villa. Economics graduate Andre Furtado could also be entering the villa, having amassed more than 17k followers on Instagram for his fashion line, Social Kids, alongside PrettyLittleThing and Lipsy London model Chloe Baker.
Light up that firepit and plump the Beach Hut pillows, we're diving in for Season 10. Find out all the details on how to watch Love Island UK Season 10 wherever you are below.
Watch Love Island UK Season 10 online in the UK
I've got a text! And it says Love Island UK is back for its summer season, launching on Monday, June 5 at 9pm BST on ITV2. Once the first coupling up has been initiated, you can expect new episodes every night at the same time with Saturday night episodes an Unseen Bits special from the week.
ITV2 is a free-to-air channel in the UK, though it requires a TV licence to watch live. However, you don't need one to watch catch-up TV, which you can do so via ITVX, ITV's on-demand streaming platform.
Sign up is free for an ITVX account. All you need is an email address and a UK postcode (e.g. B1A 1AA).
Abroad? Use a VPN using the instructions below to access ITVX back home
How to watch Love Island UK from anywhere
If you're a UK citizen on vacation or working overseas, you can still watch Love Island UK just as you would at home.
While ITVX is for licence fee-paying Brits and blocks access from IP addresses outside of the UK, there's a handy piece of software called a VPN which can change your IP address to make it look like you're accessing streaming services from any country in the world.
For example, UK citizens in the States can subscribe to a VPN, join a UK based server and tune into all the programmes on ITVX from anywhere in the world, just like you would back home.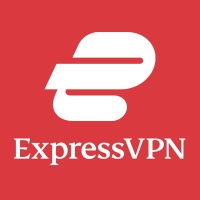 Watch Love Island UK as if you were at home with a VPN
Offering a 30-day money back guarantee, try out ExpressVPN, the best VPN for unblocking many of the major streaming services including ITVX and 9Now, and stream from any device, including your mobile or tablet, laptop, TV, or gaming console. Run into any problems? ExpressVPN has an excellent customer support team on hand 24/7.
Step-by-step of using a VPN to unblock:
1. Choose a VPN and install it - our go-to recommendation is ExpressVPN
2. Connect to a server - for ITVX, for example, you'll want to connect to a server based in the UK
3. Go to the live stream you wish to access - for Love Island, head to ITVX.
Watch Love Island Season 10 in the US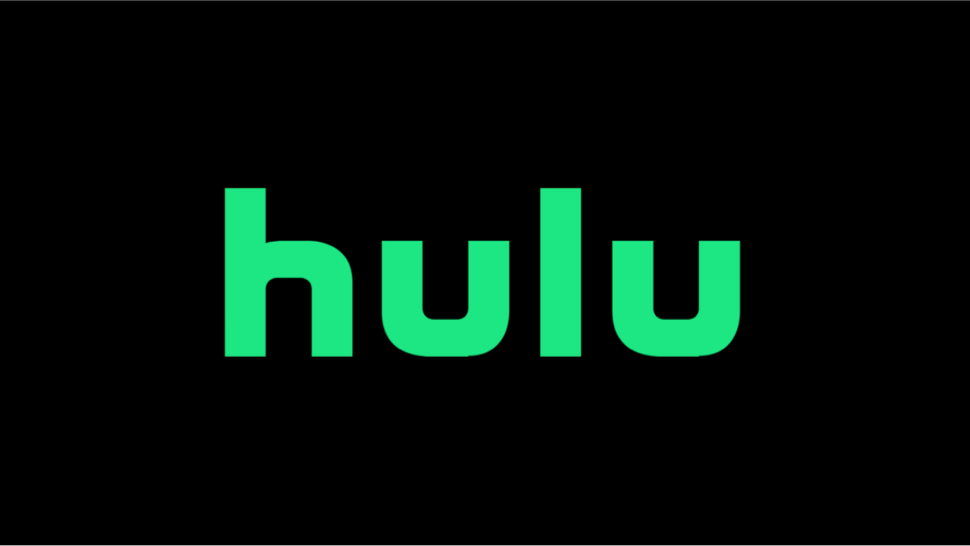 Hulu has always been the casa for all things Love Island UK and we expect Season 10 to arrive on the Disney owned service a week or two after it begins in the UK, with new episodes usually arriving daily.
We'll let you know once official word has been given of when the new season is expected to arrive in the States.
To watch Love Island UK on Hulu you only need its on-demand plan, starting from $7.99 a month (or $14.99 a month to ditch commercials). That's after a very generous 7-day Hulu free trial. Don't forget you can also bundle Hulu together with the House of Mouse service for a great value Disney Plus price of just $9.99 a month, too.
Remember, if you're a Brit abroad, you can always port yourself back home and watch concurrent with the UK using a VPN.
Watch Love Island UK Season 10 in Australia
Those in Australia have always been well served for all islander action. We expect Love Island Season 10 to arrive on Channel 9's on-demand streaming service, 9Now, which is 100% free to use.
Usually just a day or two behind the UK broadcast, we'll update this page with when to expect episodes to start arriving and at what time Down Under.
To watch Love Island UK through 9Now, all you need to do is sign up, which is free to do.
Remember, 9Now locks its content to Aussies only. So if you're from Down Under but away from home, you can simply sign up to a VPN to appear right back at home.
Watch Winter Love Island in New Zealand
Want to watch Love Island UK in New Zealand? For Kiwis, Neon TV has been the service for all things cracking on and making mad moves, and we expect it to be the same for Season 10.
Usually a couple of days behind the UK broadcast, we'll update this page to let you know when you can expect to stream new episodes of Love Island Season 10.
Neon TV costs NZ$15.99 a month, or you can save by prepaying for a year upfront for $159.99.
Watch Love Island UK in Canada
Sadly, Canada hasn't had an official broadcaster for Love Island UK for the last few years. While you could once watch the latest recouplings and dumpings on CTV and Hayu, now there aren't any options for Canadians.
Of course, if you're an American traveling north of the border but want to access Hulu back home, you can do so with a VPN (or equally if you're a Brit wanting to stream ITVX).
Everything you need to know about Love Island UK Season 10
Who are the Love Island UK Season 10 contestants?
With an official start date now confirmed, we expect the new islanders entering the villa to be announced in the week lead up to the launch and will update as new contestants are revealed.
---
Who will host Love Island Season 10?
After taking up the reins from Laura Whitmore earlier this year for the franchise's second and last winter iteration, Maya Jama will once again host Love Island UK Season 10. She proved very popular in her new role, with the much-loved narration of Scottish comedian, Iain Stirling, also returning for Season 10.
Where is Love Island UK Season 10 being filmed?
Following a stint in South Africa for its winter series, Love Island UK will once again return to the familiar shores of Majorca for its instalment of steamy, hot summer romance.
The villa is near Sant Llorenc des Cardassar. This is the villa that was built for last year's season of the reality dating show and is the fourth villa to be constructed for the show.
Your Daily Blend of Entertainment News
Alice is eCommerce Editor at Future with a focus on streaming services and VPN across CinemaBlend and TechRadar. This includes writing and delivering the best buying advice on Disney Plus, HBO Max, Hulu, and other popular providers, as well as How to Watch articles so you know exactly where to stream the hottest new TV shows and movies where you are around the world. With over 5 years experience in the commercial writing space, Alice has been writing about consumer tech for the last 3 years, previously writing for Trusted Reviews before joining Future.