Daredevil: Born Again: What We Know About The Upcoming Marvel Series
The Devil of Hell's Kitchen is returning.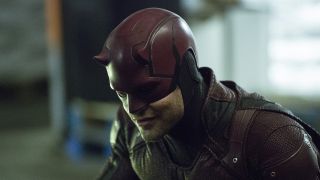 (Image credit: Netflix)
Can you hear that? It's the sound of Marvel fans collectively screaming in excitement everywhere, as a new Daredevil series is officially happening.
Daredevil was a popular Marvel show that was once on Netflix along with a series of other Marvel TV shows that were produced on the platform, but are now streaming on Disney+. Charlie Cox, who played the titular character in the original show, reprised the role in Spider-Man: No Way Home, sparking rumors everywhere that Daredevil would finally be joining the official Marvel Cinematic Universe. And then, everything was really confirmed with his appearance in She-Hulk, where we saw a lighter side to Matt Murdock.
But nothing was better than hearing that a new series for the MCU focused on Daredevil was in the works. At San Diego Comic-Con in 2022, Marvel announced at their Hall H panel that Daredevil: Born Again is in development for Disney+, further continuing the story of the masked hero, besides his appearances in other Marvel related properties - which we'll get into in a bit.
But when is this highly-anticipated release going to come out? And who is going to star in it? While details are limited, here is what we know so far about the upcoming Marvel TV show, and what you can expect.
What Is The Daredevil: Born Again Premiere Date?
At the time of writing this in June 2023, the plan is for Daredevil: Born Again to release in spring 2024, but that could be up in the air.
Daredevil: Born Again was announced as part of the Phase 5 Marvel line-up at San Diego Comic Con 2022, but they also confirmed that the show won't be on any 2023 TV premiere schedule for that matter.
The Spring 2024 timeframe was announced in 2022, but with the WGA strike going on right now as of June 2023, it's possible that the timeline for Marvel releases will change, so we'll have to wait and see if there are additional updates as we approach 2024.
Charlie Cox And Vincent D'Onofrio Will Return As Daredevil And Kingpin
Something we can definitely confirm is that Charlie Cox is going to be back as Matt Murdock, otherwise known as Daredevil. It was confirmed he officially joined the Marvel Cinematic Universe with his appearance in 2022's She-Hulk, but it's still exciting news nonetheless.
Also confirmed at Hall H at San Diego Comic-Con in July 2022 was that Vincent D'Onofrio, known for his portrayal of Kingpin in both the original Daredevil series, as well as in Hawkeye, is coming back to play the role in Daredevil: Born Again.
-- Spoilers ahead if you aren't caught up on Hawkeye on Disney+! --
While Kingpin's fate was left rather ambiguous at the end of Hawkeye -- where it looked like he was shot, though we didn't actually see it happen -- he will apparently be around when this new series arrives.
In December 2021, D'Onofrio spoke about that moment from the Hawkeye finale in an interview with Entertainment Weekly regarding the possibility of him returning as Kingpin, hoping that the "door would be open"...
As we know now, it's definitely happening!
On the day of the Daredevil: Born Again announcement, the actor posted a tweet on Twitter regarding the show, including a quote from his character.
Yes Mr Murdock...Marvel Studios' Daredevil: Born Again, an Original series starring Charlie Cox and Vincent D'Onofrio, streaming Spring 2024 pic.twitter.com/Yom7OKinEBJuly 24, 2022
It's truly going to be a fun time getting to see these two back on screen again. Vincent D'Onofrio is also going to have another appearance, alongside Cox, in Echo, which will get into in a bit.
Jon Bernthal, Michael Gandolfini, And More Have Joined The Cast – While Some Are Not Returning
The cast for Daredevil: Born Again is already looking to be a star-studded one, as we know several actors who have signed on for a role in the show already.
According to Deadline, Michael Gandolfini is set to have a role in the upcoming MCU series. Who he is going to play is not known, but Deadline says it'll be a major role.
Two other cast members that were announced, according to another Deadline article, were Margarita Levieva and Sandrine Holt, both of which are set for major roles in the show.
Something else that was confirmed not that long after is that Nikki M. James is going to be in the series, according to Deadline, where she will play an undisclosed character right now.
Another piece of news that was huge was that Jon Bernthal, known for playing the Punisher in the Netflix series based on the same name, is returning to play Frank Castle again in Daredevil: Born Again, according to The Hollywood Reporter. This is huge news, as many fans seriously loved Bernthal as the actor for the character, so it'll be awesome to see him again.
Arty Froushan was also confirmed to join the series, according to Deadline, and is believed to be playing Harry, a character that is opposite of Daredevil and Kingpin. And another actor who has joined is Clark Johnson, who is believed to be playing Cherry.
However, even with all these new stars signed on, there are still some characters that we know probably won't be coming back, and that's Foggy and Karen, played by Elden Henson and Deborah Ann Woll
If you were a fan of the original Daredevil series on Netflix, you would know about these two, as they were close friends of Matt Murdock that were seriously some of the heart of the franchise.
Unfortunately, no news has come out that they will officially be back in Daredevil: Born Again. The Hollywood Reporter article featured above regarding Bernthal's return also stated that both Henson and Woll are not expected to reprise their roles. It's also unclear if those characters are going to simply be recast or completely let go from the series.
It hasn't stopped Cox from showing support for these characters and requesting they be put in the new show. In an appearance at German Comic-Con Winter Edition in December 2022 (via Collider) Cox talked about how much he likes those characters, saying that they are essential to Murdock's story.
In the show, the two characters sort of acted as Matt's moral compass and really drove him to do great things in both law and crime-fighting. But since there hasn't been an announcement just yet, we'll just need to hopefully keep praying they'll return. Fingers crossed.
The Events Of Marvel's Echo Lead Right Into Daredevil: Born Again
For those who aren't familiar with Echo, I'm referring to the character that was introduced in Hawkeye, a worthy adversary of Kingpin who was born deaf and is an amazing fighter. She was given a spinoff show on Disney+, simply titled Echo. And now, the ending of that show is expected to tie into Daredevil: Born Again.
Vincent D'Onofrio talked about how the shows are going to connect. When interviewed at Salt Lake FanX in November 2022 (via CBR), the Kingpin actor confirmed that Echo is going to have moments that will carry directly into Daredevil: Born Again, saying that the battles are something that are "full-on."
That just makes me want this show to get here sooner. Why can't time go by quicker?
The Show Will Be Eighteen Episodes
Now this was shocking to me. According to the announcement in Hall H at San Diego Comic-Con in July 2022, Daredevil: Born Again is set to be eighteen episodes. That is the longest season for a series that we have seen from the more recent Marvel Cinematic Universe.
Agents of S.H.I.E.L.D. aired on ABC and its earlier seasons contained 22 episodes. But if we're looking specifically at the more recent MCU-connected TV shows, WandaVision and What If…?'s debuts were among the longer seasons with nine episodes a piece in their first seasons. She-Hulk: Attorney at Law also had nine episodes – with the appearance from Daredevil as promised. Daredevil: Born Again looks like the winner among all the newer shows (so far) with the most episodes.
However, we still don't know exactly how long these episodes are going to be. The standard for most live-action MCU TV shows looks to be somewhere between 40 minutes to an hour – while She-Hulk: Attorney at Law had some shorter episodes. Daredevil: Born Again could have longer episodes or be shorter, but we'll have to wait and see.
Filming Has Been Suspended As Of June 2023
Now this isn't the news that you want to see, but it's the news you need to hear.
In June of 2023, it was confirmed that Daredevil: Born Again shut down production on the show because of the WGA strike that is ongoing right now, as reported by Deadline. And I'm assuming until the situation is resolved, the show will be on pause for some time.
The series originally started filming in March 2023, and was three months into an eight-month long shoot before they were forced to shut down due to the strike. How long this pause is going to go on, I'm not sure, and it's also unclear if the delay in production will impact when the series premieres.
What are you looking forward to the most with this new series? Daredevil's future is seriously going to be bigger than we expected. I know that as the days get close, I'm going to be re-watching Daredevil over and over again until I get to see these two back together. Spring 2024 can't come soon enough.
Your Daily Blend of Entertainment News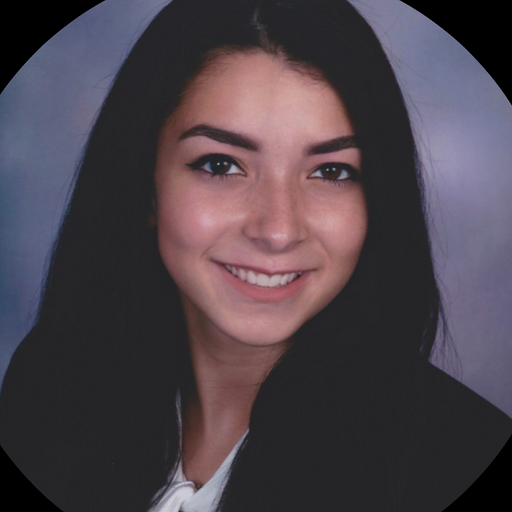 Big nerd and lover of Game of Thrones/A Song of Ice and Fire. Will forever hate season eight. Superhero and horror geek. And please don't debate me on The Last of Us 2, it was amazing!