Comcast Bills Customer For Money He Doesn't Owe, Refuses To Help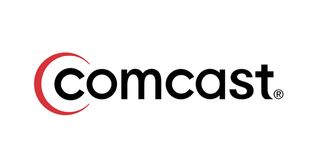 Comcast only operates in certain parts of the United States, but at this point, its reputation is pretty well-known across the country, and not generally in a positive way. While some Comcast customers have had the service for years with few problems, there are enough nightmarish Comcast stories running around the internet that the company's reputation has started preceding it. Take this recent story about a former Comcast customer who was billed more than a thousand dollars he didn't owe for example.
A Comcast customer who prefers to simply go by the name of Robert dealt with a major issue recently when Comcast billed him for $1,775 dollars he did not actually owe. Here's what happened. The customer said that he had agreed to a 2-year Comcast contract for his small business. He was a loyal customer for two years, but at the end of the contract, he no longer felt he needed the service, so he cancelled right when the contract expired. Comcast proceeded to pull $1,775.44 out of his bank to pay for his bill the month, in an error that presumed he had not, in fact, cancelled the service.
This is where things get weird. Comcast actually agreed the company had made an error when Robert called and explained what happened. They said they would send him a check. What actually occurred was a two-year nightmare in which Robert never saw that $1,775 returned to him. After he called several times and Comcast admitted an error had been made, the company began refusing to help. He never got his money refunded. In 2014, he was told by Comcast that they would send a check. Months later, he spoke with a representative. He alleges she laughed in his face and said it would take three months to get the check. by January of 2015 the check hadn't come. Then by June of 2015, he still hadn't gotten his money back. In June, Comcast says they would send another check. The company didn't. The farce kept going until August of 2015, during which Robert called again and was told a check would be sent. In January of 2016 he received the following message:
It had been two years when this happened. The outlet Consumerist then got involved with the story and brought it to Comcast's attention, after which the company now says they will rectify a situation--and will be sending a check--despite the above letter Robert got and despite the fact it has been another six months since the last time he heard from the company. All of this over $1,775, small pennies to Comcast, but not to Robert. At the time of this writing, we don't know whether or not Comcast will come through.
Really, errors like this happen all of the time. I can't tell you the number of times my mother-in-law has had to call her cell carrier after the company had continued to charge her for the international phone package she ordered when traveling overseas, after the date when she had cancelled it. It's not that errors don't happen. But unlike Comcast, my mother-in-law's cell phone company has always rectified the situation same day, even if she has had to work up the chain to talk to a supervisor or two. Comcast acting like the situation was rectified and then not actually fixing anything was probably frustrating on numerous levels, both because Robert had to continually talk to the company on the phone and through other means and because he was out $1,775 dollars for years, which is a fairly significant sum.
Comcast is frequently voted one of the worst companies in America. The real question is whether this is due to a lack of training and coordination or a general mean-spiritedness related to the company's policies. It's kind-of amazing to hear about stories like this continually happening. We'll let you know the next time one does.
Reality TV fan with a pinch of Disney fairy dust thrown in. Theme park junkie. If you've created a rom-com I've probably watched it.
Your Daily Blend of Entertainment News
Thank you for signing up to CinemaBlend. You will receive a verification email shortly.
There was a problem. Please refresh the page and try again.