Comcast Repeatedly Charges Family For Porn They Didn't Order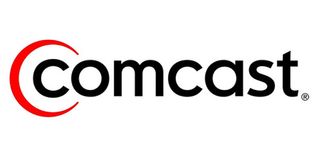 For years now, Comcast has been at the bottom of the corporate rankings in terms of customer satisfaction. It doesn't seem as if the cable giant is willing or possibly able to do what it needs to do in order to gain better approval ratings in a day and age when some families are flocking from basic cable packages for other alternatives. Recently, a family was even forced to cancel their cable package after Comcast continually charged them for porn they didn't order and refused to take the charges off their bill. We'd say allegedly, but the resolution of the story proves this one was certainly Comcast's fault.
The Overstreet family lives in Tampa Bay, Florida and were Comcast customers for eight years, until one night Alyssa Overstreet checked her email and got a really strange message from the cable company. The email thanked her for purchasing a movie in the middle of the night. It wasn't just any movie, either; it happened to be a porn film. Alyssa does have a husband, Jason, who I suppose theoretically could have ordered the movie sneakily and then tried to say he didn't, but Jason and Alyssa told the local branch of ABC News that their ordering habits up until that date didn't reflect any other late night porn purchases. It gets weirder. Over the three weeks following, 20 more porn flicks were charged to their account.
So, Comcast messed up. That's doesn't seem so bad, right? I, for instance, can't count on one hand the number of times that AT&T has inaccurately charged me on my phone bill. And while it is always a hassle to call and talk to numerous reps in order to get changes to my bill made, it's not as if I'm looking to drop AT&T anytime soon. However, the bigger problem here is that when the Overstreets called to get their billing rectified, they were curtly told by Comcast that they had ordered movies that were then streamed to their TVs and that they would have to pay. The Overstreets did not budge, saying the films were not items they had ever ordered, but Comcast continued to stand firm, noting the Overstreets would have to pay. When ABC called Comcast on the family's behalf, Comcast stuck to its story.
This went on until the Overstreets cancelled their Comcast bill. They packed up their cable box and sent it back in the mail, because unlike Uverse and certain other cable services, Comcast still requires its users to rent the box and thus return their equipment whenever they are done with it. A funny thing happened after the box was already in the mail, however. Three days after the cable box was packed up and shipped and the Overstreets had cancelled their service, Comcast charged them for another adult film. The box was shipped on April 7, yet the Overstreets were charged for more films on April 10, 11 and 12. Pretty hard to accomplish without a cable box…
I guess there is a sort-of happy ending. Comcast is now finally admitting there was a problem with the Overstreet family's billing. In fact, now that the Overstreets have already gone out of the way to call numerous times, now that they've actually cancelled their cable bill and have had time to shop around for new alternatives, Comcast is finally returning the whopping $240 the family had been overcharged. In addition, out of the kindness of their hearts, the company is also paying the family's last cable bill. The company is calling it a streaming error, but I'd rather call it a customer service error. You can read more Comcast horror stories, here and here.
Your Daily Blend of Entertainment News
Reality TV fan with a pinch of Disney fairy dust thrown in. Theme park junkie. If you've created a rom-com I've probably watched it.
Your Daily Blend of Entertainment News
Thank you for signing up to CinemaBlend. You will receive a verification email shortly.
There was a problem. Please refresh the page and try again.