Big Brother 18 Evicts Its Third Houseguest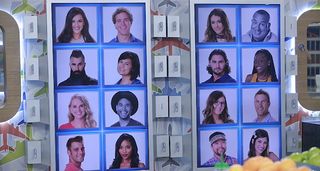 Spoilers from the Big Brother live episode ahead!
There are Big Brother houseguests who make a splash during their time in the house, however long or short that time may be. And then there are houseguests who try to play the game, but never really get much traction, and inevitably get sent out without really knowing what hit them. I almost hate to say it, because he seems like a pretty likable guy, but on a game level, Victor fits into the latter camp. I'm not even sure he really knew he was being evicted tonight, and yet, when he was, he seemed to take it in stride.
In a nutshell, Victor was this week's target, and Victor was the one sent packing. There may have been a ripple or two in the tide with Bronte and Tiffany on the block next to him, but for the most part, things played out as they were meant to. It's as if the eviction were locked in stone days ago, and the houseguests spent the rest of the week in pre-game mode for next week. Tonight's episode didn't even try to mask that. Sure, we got some hints that maybe Tiffany wasn't so safe, but much of the pre-eviction packaging focused on Frank making a mess of his own game, Da'Vonne trying to figure out who the next target should be (Frank or Tiffany), and Paulie learning that the people he's been working with were having a party he wasn't invited to.
Victor group-hugged the houseguests on the way out the door and went out with a smile, after which Julie told him he might get a shot to return to the house. There are still two more evictions that need to happen before the Battle Back twist plays out. For now, Victor joins Glenn and Jozea in awaiting their Big Brother fate.
Meanwhile, we're once again reminded that there are "teams" this season as the Houseguests battled for the next Head of Household. I really wish they'd just phase out the team thing the same way they phased out the "Big Brother Takeover" twist of last season. Alas, it's not going anywhere yet, and it could be the thing that keeps Frank safe this week... unless the Big Brother Roadkill winner wants him out.
Bridgette won tonight's Head of Household competition, which was a ball-bouncing semi-crapshoot competition. To Bridgette's credit, she won it on her own, rather than being the decided Head of Household winner of her team's choice. The elimination element ensured that this was as an individual competition as it was a team one, in that houseguests were divided up by team, but playing for their own win.
Who will Bridgette go after this week? Well, she has her Spy Girls alliance, which she's not likely to betray, in which case Bronte and Natalie are probably safe. She can't nominate Paulie, Michelle or Frank, so they're (mostly) safe. And if Frank decides to steer her away from the 8-Pack, they're all safe too, which would just leave Paul. I'm inclined not to assume the latter will be the case though. Assuming Frank has a lot of influence over Bridgette's nominations, he might try to take a shot at Tiffany or possibly someone else in his alliance, like Da'Vonne. It may come down to who does what talking in the next day or so. And again, there's the Roadkill competition to consider. Bridgette's been kind of a wildcard in this game so far. This could be a very interesting week.
Your Daily Blend of Entertainment News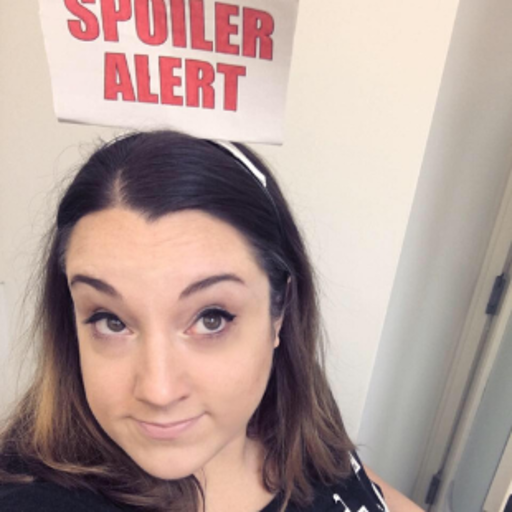 Assistant Managing Editor
Kelly joined CinemaBlend as a freelance TV news writer in 2006 and went on to serve as the site's TV Editor before moving over to other roles on the site. At present, she's an Assistant Managing Editor who spends much of her time brainstorming and editing feature content on the site.