The Major TV Shows That Are Ending This Season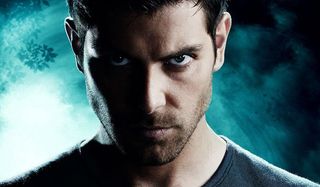 Incredibly, we've nearly gotten to the holidays and the big five networks have yet to cancel an underperforming freshman series, although episode orders for shows like Conviction and Pure Genius have been cut. Regardless, there are still quite a few shows that have already been slated to end this TV season, and if you want to know which shows you are going to have to say goodbye to, we've compiled them into this easy-to-read list.
Please note that this list excludes shows that will technically be ending next TV season. So if you're wondering where some shows you know are ending are at, like Longmire, they may not be ending until the next season rolls around. But, as usual, let us know about any we may have missed!
Grimm
Grimm was a steady Friday night series on NBC for years, airing opposite a slew of shows that were quickly cancelled, including Constantine and Dracula. However, over the last couple of seasons, the ratings for the drama faltered a bit, leading NBC to both cancel the drama and push it back to midseason. The final set of episodes will hit the schedule in 2017, starting on Friday, January 6.
Black Sails
Starz kicked off its modern programming slate with the launch of Black Sails four seasons ago. Over time, Black Sails has become one of the most exciting and best written programs on television, one that has been highly ignored by critics. The pirate-based drama will be ending after its next airing at midseason, but it will be remembered as the show that helped launch Starz into a new era of quality originals. Catch its final season starting on Sunday, January 29.
Pretty Little Liars
Pretty Little Liars has already aired the first half of its final season, which has made its cancellation a little bit confusing. If you are a fan, don't fret, there's still a half season of the Freeform drama left to air. The final set of episodes are expected to hit the schedule this coming April, and some of the episodes are coming with grave titles like "Farewell, My Lovely" and "Till Death Do Us Part." I don't anticipate this one going out on a totally happy note.
Duck Dynasty
Just a few scant years ago, Duck Dynasty was one of the highest-rated reality programs ever. It also helped put A&E on the map in terms of original programming and presumably made the network a lot of money. Recently, the whole Duck Dynasty clan announced the show will be ending after the upcoming Season 11, which will hit the schedule in early 2017.
Bones
Bones has been on the air for a long time. While there are a few shows---including the original NCIS---that have been on the air for longer, it's still prepping for Season 12, which is a long time to be on the air. While Bones was widely expected to be cancelled at the end of last season, it earned a Hail Mary pass from Fox, which is allowing the show to wrap up in a way that will hopefully give fans closure. New episodes will hit the schedule on Tuesday, January 3.
Bloodline
Netflix is relatively new to the original programming game, and the subscription streaming service has not cancelled very many shows. One exception would be Bloodline, the well-received family drama filled with mystery and murder. Bloodline will get a third season before it goes off of the air. In the past, episodes have aired in the spring, and we'll let you know as soon as Netflix gives the show a final season premiere date.
Girls
Girls has long been a polarizing series on HBO. Those who love it really love it and those who hate it are often openly scathing in their critiques. The Lena Dunham-penned drama is finally ending, much to peoples' happiness/chagrin. But not before one final set of episodes hit the schedule. You can catch Girls Season 6 when it begins airing on Sunday, February 12.
Hand of God
While Netflix has been less fond of cancelling its originals, Amazon's slate has been more of a mixed bag. There was a lot of notice surrounding the launch of a new series starring Sons of Anarchy actor Ron Perlman, but Hand of God apparently didn't pan out when the numbers were considered. The show is getting a second season, which is better than other programs like Mad Dogs have done, but it will officially be done after Season 2. Since Season 1 hit the schedule back in the fall of 2015, you would think Season 2 would have already happened, but we're still waiting on a premiere date, which is expected to be scheduled in 2017.
Bates Motel
For a while, A&E had a pretty good thing going between originals Bates Motel and Longmire, plus reality shows like Duck Dynasty. By the end of this TV season, all of those shows will have disappeared from the lineup. (Longmire was cancelled and moved to Netflix a couple of seasons ago.) Bates Motel will return for a fifth and final season in 2017, thanks to getting a two-season renewal a couple of years ago, but it will be ending after that. If other seasons are any indication, it's likely we'll see the show hit the schedule sometime in March.
The Vampire Diaries
I honestly thought The Vampire Diaries would end after Nina Dobrev left the series and again when it was having ratings issues and was bumped to Fridays last season. However, the long-running vampire drama hung on and was rewarded with an eighth and final season, which started airing in October. You can catch new episodes on Friday nights over at the CW.
To find out what else is hitting the schedule in the coming months, check out our winter TV premiere schedule.
Your Daily Blend of Entertainment News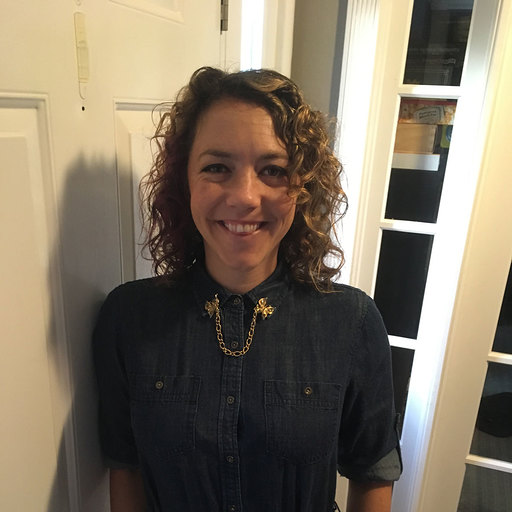 Reality TV fan with a pinch of Disney fairy dust thrown in. Theme park junkie. If you've created a rom-com I've probably watched it.