The 10 TV Shows That Mention Drugs And Alcohol The Most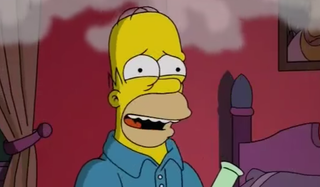 While it's only in the rarest of cases that watching a TV character do something will make a viewer attempt similar behavior, there's no denying that everything we watch on the small screen plays a part in morphing our knowledge and behavior patterns. Such as the way romantic comedies distort realistic expectations for relationships or, for another more pertinent example for our purposes, the way certain shows depict drug and alcohol use.
For a comprehensive study on how often beer, liquor and a variety of drugs get mentioned on television, the addiction and recovery resource website Project Know surveyed over 70,000 televisions scripts for related terms. And while there's room for error by way of unscripted or indirect references, visual or verbal, the illuminating study absolutely adds to the conversation about behavioral connections between viewers and characters. Everything is classified by genre and drug type, as well, so you can learn Seinfeld is #7 in TV opium references, because poppy seed muffins. Here, we'll be focusing on the 10 shows that ranked highest in the total number of booze and narcotics mentions. Somebody tell Ricky we're starting.
10. Trailer Park Boys
For 16 years now, Canada's most elite citizens Bubbles, Ricky, Julian, Jim Lahey and Randy (among others) have been responsible for some of TV's most ridiculous and madcap comedy, and Trailer Park Boys somewhat surprisingly rounds out our top ten. Surprising because the show doesn't make many official ranked lists here in the U.S., though unsurprising because it's Trailer Park Boys. Rum and weed are as natural to this show as credits and dialogue. In fact, Project Know's study shows that the ribald comedy -- which has released movies with Countdown to Liquor Day and Don't Legalize It as subtitles -- is TV's #1 abuser of marijuana by a long shot, with 408 mentions of the sticky stuff.
Total Number of Drug and Alcohol Mentions: 584
9. Bones
If this were a list solely about bone references, or if bones were somehow considered a drug, then Fox's Bones would definitely be at the top. But the long-running drama, which just recently wrapped its 12-season run, has seen more than a normal TV series' share of hard-hitting narcotics by way of Brennan and Booth dealing with cases involving drug dealers, addicts and meth labs. And, you know, the occasional body found in a wine barrel. As Project Know's study points out, crime and action dramas feature the most references to most harder drugs that comedies avoid, and usually in a more negative light. Bones has the most opium mentions of any show (20), and it's #6 in heroin mentions (51).
Total Number of Drug and Alcohol Mentions: 596
8. Shameless
As Shemeless fans know, the Gallagher family isn't one that has been affected by the horrors of crack. No, it is most definitely the liquid dragon that has caused many of the problems for patriarch Frank and son Lip, and the study shows that Shameless jumps up to #5 when it's just alcohol being considered. (Not that weed doesn't show up from time to time.) Though Shameless blends laughs into the story more than some other comedy-dramas, the series doesn't sugarcoat or glorify the effects of alcoholism, and it does feature characters attempting to get help for said problems. With Season 8 coming to Showtime at some point in the future, one can assume it would jump even higher on the list if it was updated next year.
Total Number of Drug and Alcohol Mentions: 645
7. Law & Order
Bong-bong. Few TV shows manage to make it to 20 seasons, especially scripted ones, but Law & Order did it, and those 450+ episodes were chock-full of cases involving intoxicants of all kinds. (Procedurals do allow for the largest number of ways to make those references happen, after all.) In fact, Law & Order showed up all over Project Know's study, as it was #10 for alcohol mentions (365), #3 in cocaine (69), #2 in crack (42), #9 in heroin (47) and #4 in marijuana (72). The only two it didn't break into the top ten for were opium and methamphetamine, which is rather strange, since the latter is the one drug type that crime dramas feature more than any other genre. Fun fact: this is the second show to feature William H. Macy.
Total Number of Drug and Alcohol Mentions: 688
6. ER
You might be detecting a pattern here, as the long-running NBC hit ER is yet another procedural drama, though this one is the only hospital-set series in the list, which is interesting. With 331 episodes, though, it's not exactly shocking that ER is responsible for more plots involving drugs and alcohol than all but five other TV shows. As there's never a dull moment in Chicago's fictional hospitals, ER was responsible for the ninth most boozy mentions, with 377, and it's likely that Abby's alcoholism played into that. As well, the show has the fourth most meth namechecks with 254, which is a hell of a lot of meth for a network drama. (Breaking Bad, meanwhile, has 473.) Side note: this is William H. Macy's third appearance on the list.
Total Number of Drug and Alcohol Mentions: 720
5. Law & Order: SVU
One wonders what the number of drug and alcohol references would be if all of Dick Wolf's NBC series were accounted for, since both the flagship Law & Order and its most successful spinoff are here, and SVU's sex crimes very often involve somebody doing drugs or selling drugs or needing them. The show ranks #6 for meth (209), #7 in crack (15), and #6 in alcohol (431). It's unclear from the study at which season the scripts for Law & Order: SVU stopped being tallied, and its 400-episodes-and-growing distinction implies the show has as much of a chance of cutting back on drug and alcohol references as it does of airing that Donald Trump-inspired episode.
Total Number of Drug and Alcohol Mentions: 774
4. Cheers
No one should be surprised that a TV show that takes place in an actual bar is high on any list involving alcohol. One of the most beloved sitcoms of all time, Cheers aired for eleven seasons and rarely did the show make it from one commercial break to the next without bringing up beer or showing multiple people drinking on screen. (It's Always Sunny in Philadelphia, meanwhile, did not make the alcohol list, but did show up for crack.) Just as rare were Cheers' attempts to demonize the vice for its damaging properties, and nobody ever really got realistically drunk on a regular basis. Still, people talked about imbibing a ton, and Sam Malone's titular establishment currently ranks #1 for alcohol in TV, with 783 mentions. Do the math to see just how few times the show mentioned something other than grandpa's cough medicine.
Total Number of Drug and Alcohol Mentions: 785
3. The Simpsons
According to Project Know's study, animation is a minority for drugs and alcohol references, making up just 6% of total programming. And it would be easy to assume The Simpsons (and Family Guy) make up at least 3% of that. A beer swiller almost by trade, Homer frequents Moe's Tavern enough to give The Simpsons the second highest total for alcohol mentions (759), and the episode "Homer vs. the 18th Amendment" has the third highest number of boozy references of any TV episode. And even though that's the only area of the survey in which the Sunday night stalwart ranks, the show has numerous memorable episodes featuring Homer stoned or tripping in some way, and he was somewhat recently seen in the future getting blazed with Chief Wiggum. Plus, Otto should make this list by himself. (This marks 4 shows for William H. Macy.)
Total Number of Drug and Alcohol Mentions: 828
2. CSI: Crime Scene Investigation
CSI was, for 15 seasons and a handful of major cast changes, one of the biggest shows on TV, and served in some ways as CBS' answer to Law & Order as far as long-lasting procedurals go. But even though this particular lab-driven series lasted for fewer seasons than L&O or its biggest spinoff, CSI still managed to pack in more drug and alcohol references than any other scripted TV crime drama. In all those cases that Gil and Catherine and Stokes and Russell handled, CSI rose the ranks to become #4 in alcohol mentions (460), #4 in cocaine (56), #5 in heroin (52) and #3 for methamphetamine (326). And like other dramas on this list, CSI almost always played up the negative connotations of drug use.
Total Number of Drug and Alcohol Mentions: 933
1. COPS
I'd call for a drum roll here, but somebody just stole my drum and jumped over a fence with it. The granddaddy of all TV shows when it comes to drugs and alcohol cautionary tales is the reality TV progenitor COPS, which has done the unthinkable by crossing the 1,000-episode threshold this year, and we assume they'll be celebrating by busting into some rednecks' meth lab trailer or setting up a sting on a crack den. Or, when the opportunities may not be as grand as those mentioned, the central authorities might deal with half-naked men and women that have seemingly been drunk since COPS moved from Fox to Spike back in 2013. COPS leads all shows in mentions of meth (530), heroin (109) and crack (71), while also nailing the second place spot for marijuana (238) and cocaine (98). Somehow, it didn't crack alcohol's top ten.
Total Number of Drug and Alcohol Mentions: 1155
So as you all can now see, television has been sneaking way more drug and alcohol references past viewers than you probably imagined. Again, you can head to the full Project Know study to find out even more interesting and somewhat shocking stats, such as Archer's Vice season catapulting that show to the top of the list for cocaine references, or that a Macgyver episode has more opium mentions than anything else. After that, to see what new and returning shows are on their way back to the small screen, drugs or no drugs, head to our midseason premiere schedule and our summer TV schedule.
Your Daily Blend of Entertainment News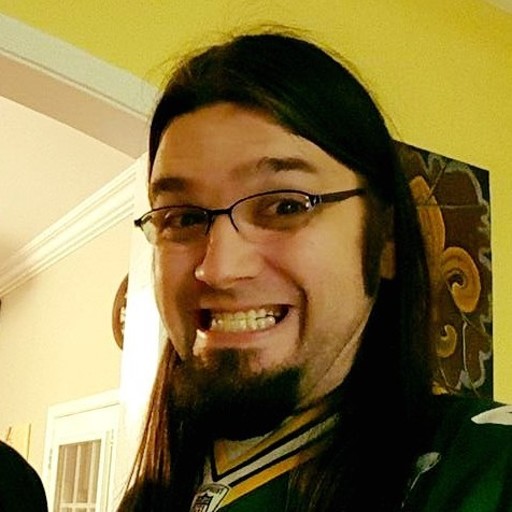 Assistant Managing Editor
Nick is a Cajun Country native, and is often asked why he doesn't sound like that's the case. His love for his wife and daughters is almost equaled by his love of gasp-for-breath laughter and gasp-for-breath horror. A lifetime spent in the vicinity of a television screen led to his current dream job, as well as his knowledge of too many TV themes and ad jingles.