All The TV Reboots And Revivals That We Can't Wait To Watch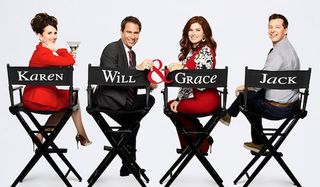 The modern TV schedule almost always has a handful of noteworthy remakes and revivals sprinkled around, and recent years have really upped that ante. Yet another iteration of The Odd Couple came and went, Lorelai and Rory Gilmore made a big return for Netflix and audiences are currently getting their brains softly bludgeoned by David Lynch and Twin Peaks: The Return. And so, of course, it's perfectly natural to be curious about what else might be on the way.
Below, we've pulled together all of the biggest and most anticipated remakes, revivals and other returns that are currently in development for your small screen enjoyment. Some are much further along than others, for better or worse, and we'll let you know where each show is at on its journey to our eyeballs. Let's kick things off with a blue-collar classic.
Roseanne
Roseanne had already cemented itself as an unforgettable sitcom by Season 8's finale, but Season 9's ballsy change in its lottery-stained direction threatened the show's spot in TV history. Thankfully, former star Sara Gilbert tested fan hunger with a well-timed interview with John Goodman on The Talk earlier this year, and even though Roseanne Barr herself tried to play coy with where things were headed, a legitimate Roseanne comeback was soon announced, with the likelihood of Dan Conner's death getting retconned in some way.
Its Current Status: ABC has already ordered up the eight-episode return, which will come back as a midseason replacement in 2018, with every principal cast member returning, and then some.
Star Trek: Discovery
J.J. Abrams' recent spearheading of Star Trek's return to the big screen took the reboot angle, but when the iconic sci-fi franchise returns to TV, it's staying in-canon and going the prequel route in bringing audiences an all-new batch of space-faring (and apparently body-dropping) adventures. The first TV series since Enterprise's 2005 finale, Star Trek: Discovery first went into development near the end of 2015, and has faced an uphill battle in the meantime, losing a showrunner and idea-producer in Bryan Fuller a little less than a year later.
Its Current Status: The much-delayed series will finally make its official debut on CBS on Sunday, September 24, with those and future episodes airing on CBS All Access. And it looks great.
Charmed
Easily one of the most popular TV shows to feature witches as its main characters, Charmed offered up the super-team of Shannon Doherty, Alyssa Milano and Holly Marie Combs (and later the big TV debut for Rose McGowan). A huge hit for then-network The WB, Charmed became its highest-rated series, as well as the #2 longest-running series with female leads. But its final season was less magical, thanks to the UPN-WB merger (that made way for The CW) causing budget cuts. In 2017, four years after CBS' own remake plans were dashed,The CW announced a Charmed reboot was going into development.
Its Current Status: Less than a month after that initial announcement, The CW publicly stated the reboot's pilot was being pushed back to allow for a complete creative revamp. So maybe in 2018...
DuckTales
Woo-oo! The classic Disney animated series DuckTales first appeared 30 years ago, wrapping its run in 1990, and its semi-timelessness speaks to not only the company's animation standards, but also the rich history of Carl Banks' brilliant comic books about the extended Duck-filled universe. Back in 2015, Disney announced that a new take on DuckTales was being developed, meant to rekindle the adventurous feelings of the past for newer audiences. Hopefully announcements for Darkwing Duck and Chip and Dale's Rescue Rangers are to soon follow.
*Its Current Status: *The new DuckTales series, with stars like David Tennant and Bobby Moynihan, is set for its big Disney XD premiere on Saturday, August 12. What's more, Disney already ordered up a second season to air in 2018.
American Idol
Due to flagging ratings and a bloated budget, the once domineering reality competition American Idol was cancelled by Fox in 2015, though talks about reviving it were happening even before its finale came into existence. Production company FremantleMedia shopped the project around for a while, with several networks beyond Fox showing interest, and ABC came out of the bidding game with American Idol's future in its House-of-Mouse hands, with plans to bring it back to the top of the zeitgeist.
Its Current Status: ABC formally ordered up a new season of American Idol to air in 2018, and possibly without Ryan Seacrest as the host. At the time of this writing, pop star Katy Perry is the only new addition confirmed for the judge's table.
Young Justice
While big-named superheroes are constantly appearing on the big screen without a lot to stand in their way, it's sometimes harder for TV shows to keep up the same consistency. For instance, Cartoon Network's teen-skewing animated series Young Justice was both a critical and a ratings hit when it debuted in early 2011, so it was hugely shocking when the series was shelved after two seasons. (Blame it on toy companies.) Due to impressive viewership on Netflix, though, serious talks started making the rounds in 2016 about bringing the fan favorite back.
Its Current Status: The Season 3 return of Young Justice, subtitled Outsiders, was announced earlier this year, and it will be one of the launch titles for DC Comics' upcoming exclusive streaming service.
Dynasty
If you were looking for the juiciest primetime TV possible in the 1980s, there's a good chance your remote always landed on Dynasty during its 9-season run. The soapy trials and tribulations of the Carrington and Colby families would have been awful to live through, but were just fine to watch on the small screen, and the show is most often remembered for its vicious brawls between characters. (If you've ever thought about getting into a slap-fight with someone inside of a decorative fountain, that's Dynasty.) 26 years after the Dynasty: The Reunion special wrapped things up, The CW announced a new version was on the way.
Its Current Status: With Gossip Girl's Josh Schwartz and Stephanie Savage behind it, the new Dynasty reboot was confirmed earlier this year and is set for an October 11 premiere date.
Arrested Development
This is a story about a family whose on-screen complications are only slightly more involved than what goes on behind-the-scenes in order to get the massive ensemble cast back together to film more episodes. Netflix saved Arrested Development from Fox's cancellation, with Season 4 being released 7 years after Season 3 concluded, and the polarizing batch of episodes was left open-ended in the event that more could be made in the future. And ever since, the Internet has been a big ball of "Will Season 5 happen?"
Its Current Status: After all those the answer "It'll happen one day" from all involved, star Jason Bateman confirmed his involvement earlier this year, and the official Season 5 renewal announcement soon followed, with a 2018 premiere date in the books.
The Twilight Zone
Before American Horror Story reconfigured the TV anthology series, the format was previously perfected in the episode-to-episode change-ups of Rod Serling's 1960s classic, The Twilight Zone, as influential a series as they come. Influential enough to have already had two successful (enough) reboots, with one coming during the mid-1980s and the next hitting UPN in the early 2000s. The latter did not last very long, and not even a decade passed before Bryan Singer and CBS teamed up for a new revival, although it's been pretty slow going ever since that 2012 announcement.
Its Current Status: While Bryan Singer may or may not be involved anymore, The Twilight Zone reboot got a shot of exciting news in 2016 when BioShock co-creator Ken Levine signed on to develop an interactive take on the franchise. No word on how it's going, but CBS hasn't shelved it yet.
Living Single
For five seasons -- which are still arguably far more under-appreciated than they deserve to be -- the Fox comedy Living Single made audiences laugh while turning former rap starlet Queen Latifah into a bona fide actress. Sadly, TV didn't exactly embrace "a group of funny black women" as a TV trope in the years following the show's finale, and it will apparently take the literal return of Living Single in order to get another show with a similar cast of characters. Good thing Queen Latifah was talking about doing just that.
Its Current Status: It was only earlier this year when Queen Latifah dropped the infobomb that she's developing a revival for Living Single, with hopes of getting the full cast back. Nothing big has come up since, but our own hopes are high.
Queer Eye for the Straight Guy
Back in 2003, before reality TV entries took up half of all programming, Bravo premiered Queer Eye for the Straight Guy, the rare series that not only focused on a group of gay men, but also flaunted their homosexuality as a core facet of the concept. (Plus, the show introduced the world to Ted Allen, who remains one of TV's finest hosts on Food Network's Chopped.) The Emmy-winning series later loosened its titular rules to allow makeovers for others, ending after five seasons. But because Queer Eye's central focus is timeless, a reboot always seemed inevitable.
Its Current Status: Netflix announced earlier this year that a revived version of Queer Eye was being developed with a new Fab Five at its core and new destinations for them to travel to. That said, it's unclear if this will be a 2017 or 2018 release.
The Tick
With both Marvel and DC comic book characters appearing everywhere on the small screen, you might not think there would be any room left for the return of The Tick, Ben Edlund's offbeat and partially insane hero-spoofing superdude was indeed the subject of a TV reboot. While the comic character spent the 1990s as an animated series and a live-action comedy starring Patrick Warburton, both shows were too short-lived, and when Amazon announced a new Tick remake would be part of its Pilot Season process, all we could say was "Spoon!"
Its Current Status: Starring the hilarious Peter Serafinowicz in the title role, The Tick was officially ordered for a full season at Amazon, and it's set to debut on Friday, August 25.
Will & Grace
When it premiered in 1998, Will & Grace was a spearheader for gay characters as TV leads, and it spent eight seasons on NBC making audiences laugh while allowing them to do their best Sean "Just Jack" Hayes impressions in the comfort of their homes. Talks about a reboot went into high gear after cast and crew members reunited in 2016 to create a standalone short tied to the Presidential election, and it wasn't long before NBC got official with its intentions to bring the fabulous foursome back for today's TV audiences.
Its Current Status: NBC didn't take long to make the Will & Grace revival a thing, and it'll make its newest primetime debut this fall. The network even upped the initial episode count from 10 to 12 after the ball got rolling.
Lost in Space
Now that space has finally become an exciting concept again for TV -- with shows like The Expanse and the upcoming Orville winning out -- it's no surprise that one of the most iconic sci-fi series of the space-loving 1960s would emerge anew in the 21st century. And while the original Lost in Space may look dated by today's standards, the fact that the prestige-oozing Netflix stepped in to take on the reboot likely means the new version will look gorgeous for at least the next 50 years.
Its Current Status: First going into development back in 2014, Lost in Space is set for a 2018 premiere on Netflix, with a cast that includes Toby Stephens, Molly Parker, Ignacio Serricchio and Parker Posey.
Rocko's Modern Life
You probably can't read the name of this show without vocalizing it as it went in the theme song, and we'll thankfully be singing it again in front of our TVs at some point, with an all-new adventure facing the put-upon wallaby. Lasting for four seasons in the early 1990s, Rocko's Modern Life remains a fan favorite Nicktoon, and fans get pumped each time Nickelodeon finds a way to rebroadcast its classic series. (Currently through the Splat programming lineup.) We didn't even have to wait until the cows came home to get Heffer the cow to come back to our homes in a new TV special.
Its Current Status: Announced in 2016 and titled in June 2017, Rocko's Modern Life: Static Cling will bring the entire cast back together, but it's not clear when it'll be ready for premiere.
The Mickey Mouse Club
No, this wouldn't be a new version of the insufferable-for-parents animated series Mickey Mouse Clubhouse, but rather a new take on the tween-friendly series whose first iteration debuted on ABC back in 1955. With its gang of singing Mouseketeers as the main focus, The Mickey Mouse Club offered up a variety of cartoons, sketches and music, and did so across several rebooted versions across the years -- once in 1977 and again in 1989, with South Korea's Disney channel bringing the show back in 2015. Disney has far more channels and programming than it did back in the day, so news about a modern-day reboot wasn't all that surprising.
Its Current Status: While the development process is ongoing, it was announced in May 2017 that Disney would be teaming up with Facebook for a new iteration that will be dubbed Club Mickey Mouse.
Curb Your Enthusiasm
Unlike Seinfeld, Larry David's other TV comedy juggernaut, Curb Your Enthusiasm didn't have an official finale or final season on HBO, with its Season 8 run in 2011 only serving as a temporary stopgap. Gloriously, though, 2016 brought the news that a new season was going into development, and star JB Smoove has been the frequent informational hub for Curb's return, which will introduce Lauren Graham has a new character that Larry will likely have to get into an uncomfortable confrontation with at one time or 50 others.
Its Current Status: While not confirmed, an October 1 premiere date has been rumored for Curb Your Enthusiasm Season 9, and it seems likely that HBO will go public with more news soon.
These aren't the only remakes and revivals out there, of course, but we'll be bringing you round-ups of all the others soon. While waiting, you might find some of these shows popping up on our summer TV premiere guide, but you'll have to go check it to find out.
Your Daily Blend of Entertainment News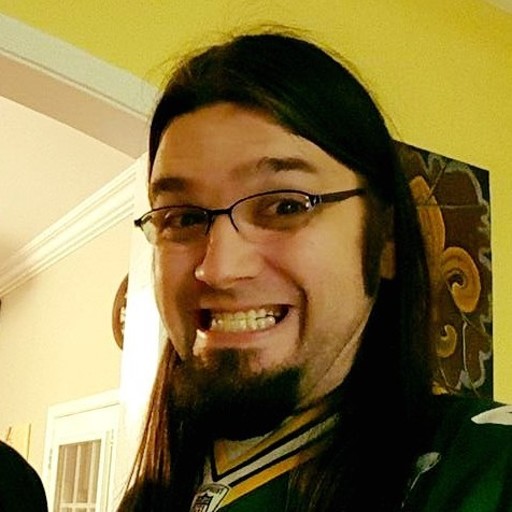 Assistant Managing Editor
Nick is a Cajun Country native, and is often asked why he doesn't sound like that's the case. His love for his wife and daughters is almost equaled by his love of gasp-for-breath laughter and gasp-for-breath horror. A lifetime spent in the vicinity of a television screen led to his current dream job, as well as his knowledge of too many TV themes and ad jingles.