The 20 Sexiest Female Cartoon Characters On TV, Ranked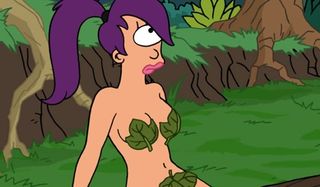 While it's only been in the latter part of its evolution that television has fully embraced sexuality as a driving force of live-action entertainment, TV animation has almost always had a little more breathing room in using attractive scantily-clad characters to tell tales. (Especially once comic book characters started appearing more often.) There is probably a far-reaching wave of influence over children that is worth studying here, but that definitely is not what this story is about.
Here, I'm reverting back to the days of maturity-lite pre-pubescence to rank the 20 hottest animated females of all-time-ish. Such a highfalutin concept does come with a few admissions. I generally stuck to American cartoons – so those hoping for the wide-eyed world of anime may be disappointed – and, except for one instance, strove for variety by not using more than one character from the same show. Otherwise, I tried to be as all-encompassing as possible for a 32-year-old with a family. So pop on some pre-Code Betty Boop cartoons to carry us through this world of 2D beauty.
20. Lois Griffin
Where You Know Her From: Family Guy
Beyond being one of the coolest and funniest moms on TV – cutaway gag to Donna Reed dropping a dildo into a pie – Lois Griffin is also a raging fury of sexuality. The fact that she expends a lot of that flirtatious energy on seducing the brick-dumb Peter is mildly off-putting, but not enough to knock her off the list. She's the one area of Quagmire's awful fetish farm that makes sense – among hundreds of others, ahem – and it's a shame that such beautiful loins produced something as awful as Meg, who definitely did not make this list.
19. Storm
Where You Know Her From: X-Men: The Animated Series
While I was initially more attracted to Rogue when I was a kid, I didn't really grasp on to the fact that physical intimacy would be fatal. And so now I've come to understand that Storm is truly the best of this mutant bunch. For one, she'd always be the dominant one – it's impossible not to be when your eyes glow like that – and she can create cool breezes or light thunderstorms to make any encounter that much more perfect. Fighting Sentinels is a good first date, right?
18. Erin Esurance
Where You Know Her From: Esurance commercials
The only commercial pitchwoman on this list, Erin Esurance began life as a catsuit-wearing spy, taking down bad guys while hocking insurance policies. Though successful, the campaign was then made weirder by having Erin animated to look younger and sexier, which really only worked to make the Internet burst at the seams with fan creations depicting Erin in even more heightened sexual poses. That's when the pink-haired badass packed up and shipped out, but she'll always mean more to me than saving 15 minutes with Geico or being in Allstate's good hands.
17. Janine Melnitz
Where You Know Her From: The Real Ghostbusters
Another character who experienced a slight transition in looks and tone, as she was both a hardnosed secretary and a nerd-hot fifth wheel, Janine was as much a Ghostbuster as the four guys, only without having to always go out and bust ghosts. But any iteration of Janine is welcome in my book, as the combination of red hair and glasses wins every time. Plus, her attraction to Egon means she's into smart guys, and what's a better example of one's intelligence than putting this list together?
16. Gi
Where You Know Her From: Captain Planet
If we're being honest, Captain Planet is one of my least favorite cartoons ever, and is as painful to watch now as it was when it first aired. But as a kid who was less interested in saving the ozone, and more interested in girls and stuff, the Asian Planeteer Gi was always a welcome sight. (Not that Linka wasn't.) Because she loves the water, Gi would probably be all about knocking boots at beaches and water parks, and in keeping her away from the rest of the team, I could ensure never having to awkwardly make small talk with Captain Planet. Villainous perfection.
15. Carmen Sandiego
Where You Know Her From: Where on Earth is Carmen Sandiego?
The big bad from one of the coolest computer games of all time, Carmen Sandiego is a wily thief whose crimes are based more on challenges than malice. More to this list's point, she's a dashing lady who is always into the chase, and she's the first character I can think of, real or animated, that ever made me think a hat was hot. The fact that she was voiced by Rita Moreno certainly didn't hurt, though it's impossible to say her name without thinking of Rockapella's boner-reducing theme from the early 1990s game show. Worth it.
14. Æon Flux
Where You Know Her From: Æon Flux
In the early 1990s, one of the only places to find avant-garde animation on TV was MTV's Liquid Television, which gave the world the leather-clad assassin Æon Flux. Because ladies in science fiction rarely own T-shirts and blue jeans, Æon Flux generally had more skin showing than outfit, and it was all seen in a largely dialogue-free series of badass action sequences, in which she flipped and cartwheeled all over the place. Losing to her at Twister is on my bucket list.
13. Francine Smith
Where You Know Her From: American Dad
While she's occasionally a good mom, the bubbly blonde housewife Francine is better known for her more morally questionable acts. She's the hot mom you can get fucked up with, and also possibly stab someone with in a fit of rage. Psychos are hot, yo. It helps (in this particular case at least) that Seth MacFarlane's writing squad ups the ante when it comes to Francine's perversities. Plus, when she's not completely trashed, she's surprisingly smart in certain subjects, particularly "what it's like to have an orgy with Dexy's Midnight Runners."
12. Stripperella
Where You Know Her From: Stripperella
Come on! There's no way a list like this could ever exist without Stripperella on it, as she's the one character whose sexuality is not only embraced and used to her advantage, but basically the only reason she exists. Created by Stan Lee, Stripperella is an exotic dancer who leads a double life as a secret agent superhero-type, and she's voiced by Pamela Anderson at a time when the actress wasn't making headlines with Tommy Lee's dong. The show – and by default, Stripperella's huge boobs – remain criminally underseen.
11. Mary Jane Watson
Where You Know Her From: Spider-Man: The Animated Series
Peter Parker's most iconic love, Mary Jane has drawn ginger-lovers' eyes for many years in the comics, and she's never looked better than she did in Spider-Man: The Animated Series. There's something about mid-1990s animated sweaters, I guess. She and Peter turned a blind date into a solid romance, and then she ends up disappearing and it doesn't get resolved before the series ended. Maybe I'm weird for liking a little unexplainable mystery with my women, but that wasn't a turn-off.
10. April O'Neil
Where You Know Her From: Teenage Mutant Ninja Turtles
Watching Megan Fox suck shit as April O'Neil in last year's abysmal Teenage Mutant Ninja Turtles only bolstered my appreciation for the version from the original cartoon series. She's a hardworking TV reporter who is sick of taking shit from her boss, which is attractive in and of itself, and there's something about that yellow outfit that brings me out of my shell. (Turtle joke!) It seems likely that the behind-the-scenes life of April and the Turtles would involve some bestiality, but that's not something I think about a lot. Honest.
9. Hello Nurse
Where You Know Her From: The Animaniacs
Helloooooo, Nurse! Animaniacs was a series full of throwback gags to the golden age of animation and Hollywood, and it turned an old vaudeville phrase into an hourglass-figured hottie that served as a nurse for the Warner Bros. lot. (Believe it or not, the only movie studio nurse on this list.) And though her medical expertise takes a backseat, Hello Nurse's dollish looks are definitely used for PG-rated lewdness throughout the series, as Yakko and Wakko continually want in on that. I think I'm actually coming down with a cold or a broken arm or whatever, and could use medical assistance.
8. She-Ra
Where You Know Her From: She-Ra: Princess of Power
While the superheroes and mystical good guys of today bring tactical advantages to their costumes and outfits, that really wasn't the case in the 1980s, when She-Ra wielded her Sword of Protection against bad guys while wearing a dress that magically covered her nethers, despite showing off around eight feet of her thighs. (Seriously, her cape did a better job of covering things.) She was smart, powerful, agile, and had her own talking unicorn that would allow nerve-wracking sex in the clouds. You won't find that on anybody's eHarmony profile.
7. Betty Rubble
Where You Know Her From: The Flintstones
Betty Rubble is another character whose animated beauty is supplemented by her voice, as Bea Benaderet's performance as Betty made her sound like the perfect wife. I mean, she is married to the doltish Barney. The fluffy blue dress and bow are great, but it's that giggle that makes Betty such an iconic animated hottie. (Bedrock slang for hottie: rock-beautiful.) Incidentally, Child Me also thought that teenager Pebbles from The Pebbles and Bamm-Bamm Show was a looker, but Adult Me felt like I was doing something wrong by looking at pictures of her now. History cleared, except for Betty.
6. Wonder Woman
Where You Know Her From: Super Friends Have you ever wanted to join the Mile High Club in an invisible jet, soaring over whatever landmarks or music festival happens to be out there? That could happen with the always lovely Wonder Woman, assuming she isn't too busy saving the world or whatever with Batman and Superman. Of all the Super Friends, Wonder Woman is the most likely to show love and compassion under any circumstance, and she's also the one most likely to use her lasso for S&S purposes. (That's super-sadism and super-masochism.)
5. Catwoman
Where You Know Her From: Batman: The Animated Series
In all honesty, just about every version of Catwoman out there is the epitome of sexiness. (Excluding Gotham's street urchin.) But no animated version will ever look better on all-fours than the Selina Kyle introduced by Batman: The Animated Series, largely because that series is so perfect in the first place. Plus, she's in leather and likes to rub up against things in feline-mode. That she might rob me of everything I own is but fine print. I'd also like to note that just about every female in this series, villain or hero, was drool-worthy.
4. Josie and the Pussycats
Where You Know Them From: Josie and the Pussycats
If you think I'm cheating by adding all three members of the Josie and the Pussycats to this list, then fuck it, I'm willingly accepting that distinction of cheater. What I wouldn't give to be that one groupie at a Pussycats show that gets to go back the hotel room with Josie, Valerie and Melody for some musical pussyfooting. Although that bitch Alexandra would probably ruin it by letting a gold-smuggling mastermind hypnotist in the room before anything could happen. That's showbiz!
3. Turanga Leela
Where You Know Her From: Futurama
I'm not going to pretend it's normal behavior to have a one-eyed mutant in my Top 3; I think I gave up normal behavior back at number 20. Voiced by the always amazing Katey Sagal, Leela is a funny spaceship pilot, a wise warrior, a caring lover, and a good friend. And that's all before you get to "looks great in next-to-nothing," which has allowed Leela to live a second life as the subject of tons of erotic online fan art. Eye think it's obvious that she is as close to the apex of…Oh, shit, I said "eye," didn't I?
2. Lana Kane
Where You Know Her From: Archer
LANA! Archer's arguably most put-upon spy, Lana is legit gorgeous, thanks to the series' more realistic animation style. With hyper-sass and wit voiced by Aisha Tyler, Lana brings as many laughs as she causes bruises, and her fractured sexual relationship with Archer is probably more relatable to my own life than anything in a romantic comedy. The fact that I have sympathy for Lana living such an unhappy-for-her life adds a strange twist to the sexual elixir, as does the fact that she's a mom now. I feel like I'm coming at this from the wrong angle. Phrasing!
1. Daphne Blake
Where You Know Her From: Scooby-Doo, Where are You?
After two strong-willed and independent women, I'm going back to my very first cartoon love for this list's top honor. (The kind of nostalgia that seems felonious, but isn't.) With her red hair hanging down over her big green scarf and purple dress, Daphne could have been living a more luxurious life, but instead chose to hang around a talking dog, a stoner, a genius and a dapper Dan to debunk a bunch of supposedly paranormal incidents. I completely share that point of view. I'm not saying that always seeing her get tied up and bound by the bad guys had anything to do with why I was attracted to her as a kid. And now…that shit is still a mystery, I guess. I heart Daphne.
Head to the next page for a few honorable mentions and a poll.
This poll is no longer available.
Honorable Mentions
Evil-Lyn (Masters of the Universe)
Baroness (G.I. Joe)
Bugs Bunny as a Woman
Luanne (King of the Hill)
Jem (Jem)
Your Daily Blend of Entertainment News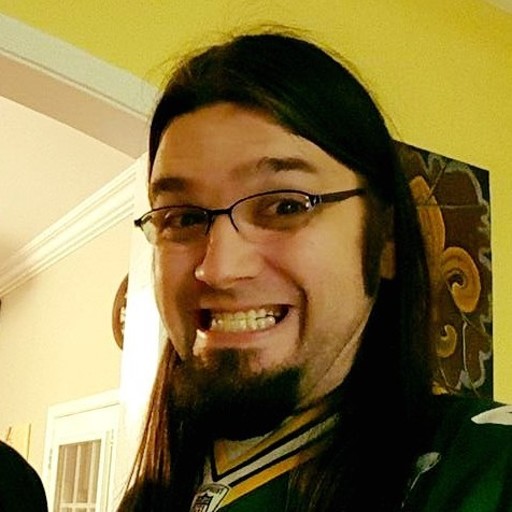 Assistant Managing Editor
Nick is a Cajun Country native, and is often asked why he doesn't sound like that's the case. His love for his wife and daughters is almost equaled by his love of gasp-for-breath laughter and gasp-for-breath horror. A lifetime spent in the vicinity of a television screen led to his current dream job, as well as his knowledge of too many TV themes and ad jingles.