The Teen Drama TV Stereotype All-Star Team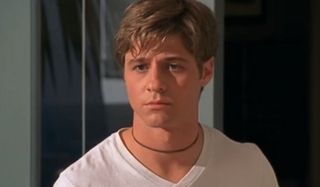 The teen drama is a vital part of the television experience, with shows that each generation has their loyalties to. What would happen, however, if we took each major teen drama stereotype and named the definitive character of that category in hopes Hollywood would construct an all-star team of characters similar to them? We're not sure, but we did it in hopes someone gets wise and makes a show with characters modeled after our favorites in each category. We even threw in some runner-ups just so that whoever tackles this primo drama has some additional options for inspiration. Take a look!
The Leading Man: Ryan Atwood - The O.C.
If ever there was a character in a teen drama everyone could get behind, Ryan Atwood of The O.C. was it. Who doesn't love a kid from a bad upbringing finally seeing some comeuppance and transforming a community around him in the process? In a genre where it's seemingly hard to write a leading man who is objectively good as well as entertaining, Ben McKenzie's portrayal is the gold standard. The ideal teen drama leading man needs the opportunity to grow into the character he should be as the series continues on, and Ryan Atwood is the perfect example of what happens when that works.
Runner-Up: Lucas Scott - One Tree Hill
Ironically enough Chad Michael Murray turned down the role of Ryan Atwood to play Lucas Scott on One Tree Hill. Lucas and Ryan are similar characters, but Ben McKenzie's portrayal and the overall cheese One Tree Hill got into with its later seasons certainly put Ryan above Lucas.
Leading Lady: Veronica Mars - Veronica Mars
Veronica Mars was such a great character she has the show named after her. Kristen Bell's portrayal as the young private investigator was so popular it even managed to get a film years later, which is yet another nod to how great her character was. Teen dramas often feature young characters solving mysteries the town is stumped by, and while Riverdale's Betty Cooper does some pretty good investigating, Veronica would've easily sniffed out her father was the Black Hood killer long before Cooper ever did. Veronica Mars also taps into the compelling story of a lead overcoming a terrible past situation, which is not something that always happens for principal female characters in these types of shows.
Runner-Up: Elena Gilbert - The Vampire Diaries
Elena certainly has the tragic background for a female lead, but it's a hard sell to say she's as good as Veronica Mars. Put simply, The Vampire Diaries was able to continue without Nina Dobrev. Could Veronica Mars have kept going without Kristen Bell?
The Girl Next Door: Joey Potter - Dawson's Creek
The girl next door archetype isn't always vital to the teen drama, but when it is done it needs to be done right. Joey Potter is the perfect case study for what the "girl next door" should be, as it sets some real-world expectations for teens who may be experiencing a relationship similar to that of Dawson and Joey. As hard as it may be to hear for young lovers, fairy tale romances don't always happen the way folks plan, and surely Joey's story on Dawson's Creek encouraged plenty of people to move on from their Dawson to link up with their Pacey.
Runner-Up: Betty Cooper - Riverdale
Betty might not be the definitive archetype in any teen drama category, but her character often falls in the middle of the road in many other categories. This includes her playing "girl next door" to Archie and keeping that perfect balance between close friend and potential lover about as close as teens like to walk that tightrope.
Best Friend: Paul Pfeiffer - The Wonder Years
Best friends don't get much better than The Wonder Years' Paul Pfeiffer, who stuck with his friend Kevin Arnold for about as long as anyone could. Sure the two had a bit of a strained relationship in the show's later years, but it's completely understandable considering Kevin could be a real dick sometimes. Despite that, Paul stuck around in the younger years and really managed to make Kevin look much better in comparison even though Kevin was just an average kid. That's about as good of a solid as any best friend can do for another
Runner-Up: Bill Haverchuck - Freaks and Geeks
There had to be some inspiration taken from Paul Pfeiffer to create Freaks and Geeks' Bill Haverchuck, which means the title by default has to go to the OG who started it all. Plus, Bill is cooler (not by much) than Paul, and best friends that outshine lead characters rarely benefit anyone and can end in ill-conceived spinoffs that no one wants.
The Queen Bee: Cheryl Blossom - Riverdale
A lot of teen dramas like to make their alpha female a raging "B," but that isn't always necessary to create a memorable and interesting side character who shakes things up. Riverdale showed this with Madelaine Petsch's Cheryl Blossom. While Cheryl does have quite the mean streak, she's hands down also one of the most lovable parts of Riverdale. Whether she's rocking some flawless outfit, going off the rails crazy, or just delivering a snarky one-liner in the midst of a serious situation, Cheryl commands every scene she's given in. She certainly keeps things interesting when the story starts to lag, which is really what this type of character should always be doing.
Runner-Up: Blair Waldorf - Gossip Girl
This one was incredibly close to call, although Cheryl ends up besting Blair because she has no discernable weakness. Blair, on the other hand, had a weakness for perhaps one of the sleaziest characters in teen drama history, which segues beautifully into the next category.
The Redeemable Bad Boy: Chuck Bass - Gossip Girl
Chuck Bass is one of the most beloved and memorable characters of Gossip Girl, which is really a testament to how the show changed his character around. Chuck was originally written to be an antagonist in the novels and was portrayed as an attempted rapist sociopath in Season 1. Somewhere down the stretch the character won some fans, and while he was still a self-absorbed asshole seasons later, Chuck was well-liked enough that he even got a happy ending just like everyone else. Honestly, it's not something anyone can understand if they didn't watch Gossip Girl, but trust us, it worked.
Runner-Up: Tim Riggins - Friday Night Lights
Tim Riggins is certainly a solid choice for the bad boy aspect. Not so much. Friday Night Lights knew Tim was a good kid deep down but had a lot of demons he had to deal with in real life. He's nowhere near the level of crazy exhibited by Chuck Bass and in our opinion a distant second.
The Parents: The Taylors - Friday Night Lights
Eric and Tami Taylor are about the most wholesome, strong, and amazing adult couple the teen genre has ever seen. The Friday Night Lights parents aren't just mentors to their daughters, but to just about every other teen in the series they come in contact with. On top of that, they both weather some pretty tough times while still being the definition of relationship goals. All of these things are nearly impossible for a parent to accomplish in the average teen drama, so credit to Kyle Chandler and Connie Britton for owning those roles so well the show never actively sought out to create drama between them.
Runner-Up: Karen Roe - One Tree Hill
Out of a sea of teen drama parents who are incompetent sticks in the mud, Karen is kind of a boss. That said she almost had just as much drama as the teen characters in One Tree Hill, and the ideal teen drama parent rises above that kind of stuff. Had Karen known of the motto "Clear eyes, full hearts, can't lose," perhaps things may have been different.
The Douchebag Villain: Dan Scott - One Tree Hill
No villain in teen drama history will ever be able to measure up to the diabolical Dan Scott of One Tree Hill. In addition to pitting his son against his illegitimate son, murdering his brother, and being a jerk literally each and every chance he got, he also had an incredibly punchable face. No disrespect to Paul Johansson of course, and if anything, it's more of a testament as to how well he played a truly miserable and self-entitled human being. In short, he was a character people loved to hate, and so effective the series rarely had to switch focus to a new villain throughout a bulk of its run.
Runner-Up: Cliff Blossom - Riverdale
Cliff Blossom is one of the big reasons Riverdale is rife with crime in the first place. Sure Hiram Lodge ran with things once he got out of prison, but with the Blossom family's deep crime links it wasn't hard for him to flip the town into some corrupt criminal underworld in the course of months. He also killed his son, so there's that.
The Teacher: Will Schuester - Glee
Who better to be the hypothetical teacher of the best teen drama than the teacher who started a nationwide phenomenon? While glee clubs existed to sing their hearts out well before the show Glee, certainly not in the way that Will Schuester and his singing students would inspire other schools to do. Aside from that, Will was always ready to go to bat for his students when it came to the club and was a strong mentor to the students throughout the series. We may never forgive him for playing part of the show's various butchering of classic songs, but as a teacher, he was pretty solid.
Runner-Up: Tami Taylor - Friday Night Lights
Tami was never technically a teacher, but she worked for the school and inspired a whole lot of kids without a football team. The fact that she could snag this role without technically meeting the requirements is just a bigger testament to how awesome her character is, although most folks probably don't need that reminder.
Best Kid Sibling - Sam Weir: Freaks and Geeks
Kid siblings in teen dramas are rarely relevant, and almost always the worst. Sam Weir is one of the sole exceptions to this rule, which is likely due to the fact Freaks and Geeks split the story between him and his older sister Lindsay. Regardless, Sam was able to be a part of the Freaks and Geeks storyline without falling into the stereotype of always meddling and being a general nuisance. He also had that ridiculous and infectious laugh that made every funny moment he was in that much better, but that's ultimately just icing on the cake.
Runner-Up: N/A
There really is no one second to Sam Weir. Most if not all younger siblings in teen dramas are annoying and unremarkable.
Are there any characters you think got left out or teen drama stereotypes we missed? Let us know in the comments, and be sure to keep tabs on all upcoming current television with our summer premiere guide.
Your Daily Blend of Entertainment News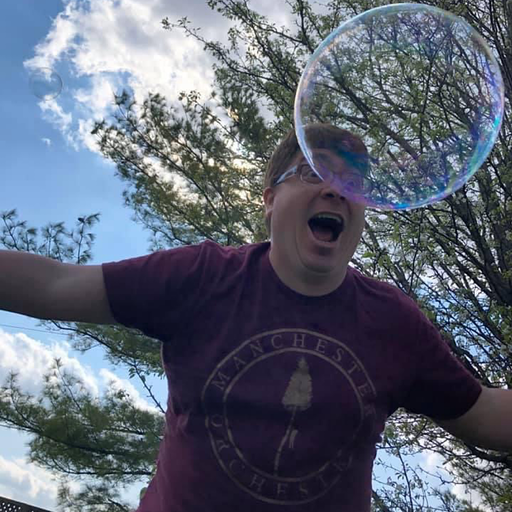 Mick contains multitudes and balances his time reporting on big happenings in the world of Star Trek, the WWE, reality television, and other sci-fi shows.