12 Netflix January TV Premieres We're Most Pumped About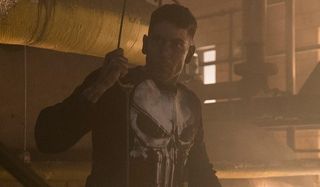 January is not just the start of a new month on Netflix, but a new year entirely. The streaming service appears primed for what could be a year where its competition is at an all-time high. Fortunately, Netflix is starting things off right, as January has quite a few original series that subscribers young and old will appreciate. With that said, here are the Netflix January TV premieres we're most pumped about and what time of the month they can be enjoyed.
A Series Of Unfortunate Events: Season 3 (January 1)
After two seasons rife with misfortune, the Baudelaire children's adventure is finally coming to an end. The ending of A Series Of Unfortunate Events was expected, as the show will finish out adapting the final books and serve as the first complete live-action adaptation of Lemony Snicket's series. While bittersweet, fans will appreciate the adaptations faithfulness to source material and that it won't try to stretch beyond the original story.
COMEDIANS Of The World (January 1)
Netflix is trying something unique with COMEDIANS Of The World, as the series will feature 47 comedians from around the world. With stand-up spoken in eight different languages, the program will attempt and showcase comedy across several different walks of life and expose its subscribers to the comedy stylings of those with lives different than them. It's ambitious to say the least, but with Netflix's success with stand-up in 2018, I'm optimistic.
Pinky Malinky (January 1)
Pinky Malinky has been a long time coming, and after four years of delays, the Nickelodeon and Netflix collaboration finally arrives. The animated adventure follows an anthropomorphic hot dog named Pinky Malinky, and a documentary crew following his escapades and attempts to rise through his school's social ladder. Alongside his friends Babs and JJ, Pinky will attempt to show the world just what a "hot" dog he can be.
Tidying Up With Marie Kondo (January 1)
It's a show that has the same satisfying cleaning of Hoarders but without the gross factor. Marie Kondo will travel to the homes of people with small spaces but a lot of stuff, and try to help them tidy in a way that maximizes their space. It sounds like a show about cleaning, but who among us couldn't use some tips on how to keep a cleaner house?
Friends From College: Season 2 (January 11)
Netflix's star-studded dramedy is back with a new season, and probably a lot of depressing follow up. Those who watched Friends From College Season 1 may remember things didn't go all that well for anyone in this friend group, so it will be interesting to see how things shape up for the gang in Season 2. If nothing else, hopefully Fred Savage's Max gets back together with Billy Eichner's Felix.
Sex Education
Asa Butterfield is back as a kid whose home life is dominated by talk of sex. Otis Milburn is initially plagued by his mother's talk as a sex therapist, but eventually learns how to flip his extensive knowledge on the subject to gain popularity at his high school. It's also worth mentioning Butterfield's mother is played by the phenomenal Gillian Anderson, so sci-fi fans may do well to check out this odd teen-centric adventure.
Carmen Sandiego (January 18)
That's right, gumshoes. Carmen Sandiego is back in action and on Netflix. As usual, the criminal is up to her international crime gambit, but this new tale of the character will also chronicle the stories that led to her transformation into one of the world's most notorious thieves. Carmen Sandiego origin stories aren't exactly the type of thing anyone was expecting in 2019, but I'm totally here for it.
Trigger Warning With Killer Mike (January 18)
Political activist and notorious Atlanta rapper Killer Mike has a Netflix show coming, and I'm as excited for it as I am for any Run The Jewels album. This docuseries will feature a humorous take on some of America's issues, with Killer Mike and some correspondents leading the charge. Netflix has made quite a few attempts to create a politically poignant original series, so perhaps this one will resonate and stick with subscribers.
Conversations With A Killer: The Ted Bundy Tapes (January 24)
The true crime trend doesn't appear to be going anywhere in 2019, especially with Netflix compiling a bunch of interview footage from one of America's most notorious serial killers of all time. His story has captivated audiences in the past, so it stands to reason a story told in his own words could be a series that blows up in a big way on the platform.
Unbreakable Kimmy Schmidt: Season 4 Part 2 (January 25)
Unbreakable Kimmy Schmidt will air its final leg in January, in a bittersweet ending to one of Netflix's best original comedies. Luckily, it should stay that way as showrunner Robert Carlock expressed that Season 4 was constructed with the end game in mind. In an age where comedies will potentially live on the platform indefinitely, a satisfying finale feels more important than ever. Hopefully, Kimmy Schmidt will have one.
Kingdom (January 25)
In a television landscape where zombies have been used in almost any setting, Netflix managed to find an original one with Kingdom. This foreign show will find people in Medieval Korea as a prince looks to find the root of this sickness, and see if he can't save his people. The trailer for the drama looks great, and features a lot of unconventional zombie fighting tactics that those looking for something new may appreciate.
The Punisher: Season 2 (Unknown)
The arrival of The Punisher Season 2 is exciting, despite the fact that Netflix will almost definitely cancel it shortly after its airing. It's going to be the last we see of Jon Bernthal's character for a while, as the terms of the deal puts a two-year hold on further character adventures. Fans should enjoy this coming season for all its worth, because it might be the last time we see Bernthal in the role.
Netflix isn't the only place for new television in 2019, so be sure to visit our midseason premiere guide and see what else is coming around that time. For a look at shows still happening in 2018, visit our fall premiere guide. For more on Netflix and in-depth analysis on upcoming shows, CinemaBlend's The Cord Cutter Podcast is worth a listen.
Your Daily Blend of Entertainment News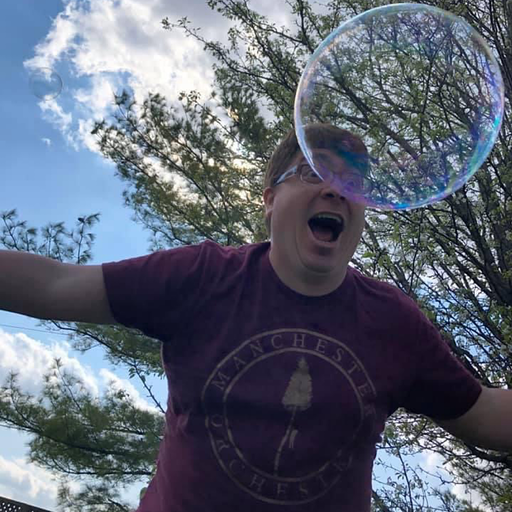 Mick contains multitudes and balances his time reporting on big happenings in the world of Star Trek, the WWE, reality television, and other sci-fi shows.