The Handmaid's Tale Super Bowl Promo References A Classic Political Ad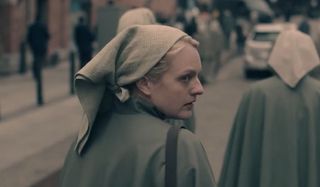 Hulu's acclaimed series The Handmaid's Tale is coming back for Season 3, and June is once again on a mission. After making a tough choice at the end of last season, audiences have been curious as to what she will be up to since she decided to remain in Gilead. Thankfully, Hulu dropped a wild Super Bowl trailer that made use of a classic political ad and promised those answers are on the way soon. Take a look.
It's short, but sweet. June talks about how she "was asleep before," recapping a lot of the events we've already known happened before the timeline in The Handmaid's Tale. While a lot of this is not new information, the tone of the preview is and we can't wait to see how the new season will play out when it eventually hits the streaming service.
To recap what was happening at the end of Season 2, June decided to stay behind and miss her opportunity to leave Gilead. She handed she and Nick's baby to Emily, and stayed so that she could try and rescue Hannah. Meanwhile, Emily got clear out of dodge after she nearly killed Aunt Lydia. No doubt Commander Lawrence is in trouble after that incident, and he'll be in even more if they learn of his involvement in Emily's escape.
Unfortunately, the trailer doesn't get into a whole lot of information regarding what's ahead in Season 3 with this new footage, but the spot was a little more telling about the upcoming story than one may think. Per the folks at Hulu, the overall theme for Season 3 appears to be optimism, with June possibly being a shining beacon for the oppressed women as the voice of former President Ronald Reagan is heard behind the footage.
The Handmaid's Tale ad in question actually uses Ronald Reagan's iconic "Morning in America" campaign commercial. Per Hulu, the new season will also be "driven by June's resistance to the dystopian regime," which is typical for this series. However, the fact that "hope" and "renewal" are the major theme should be a new angle for Season 3. "Wake Up" is also prominently used in the new sneak peek at Season 3 and "a journey to the terrifying heart of Gilead" is also being teased by the subscription streaming service. Yes, this spot has my attention.
The Handmaid's Tale Season 3 is headed to Hulu "soon," although unfortunately that's as specific as the streaming service is willing to get so far. It should be noted that previous seasons of The Handmaid's Tale aired during the spring, with both seasons arriving in April and wrapping up during the summer. It stands to reason the next set of episode will likely be similar. While we wait, Season 1 and 2 can be streamed right now.
There's plenty more Super Bowl content to come. (Did you catch that Avengers: Endgame spot though?) Stay tuned to stay updated on what else will drop during the big New England Patriots versus Rams game. Or, if that doesn't suit your fancy, grab some popcorn and see what Hulu has streaming this month with our full guide. Finally, keep up with CinemaBlend in the meantime for all the latest updates on what's happening in film and television, and see what's premiering in the weeks to come over at our midseason premiere guide.
This poll is no longer available.
Your Daily Blend of Entertainment News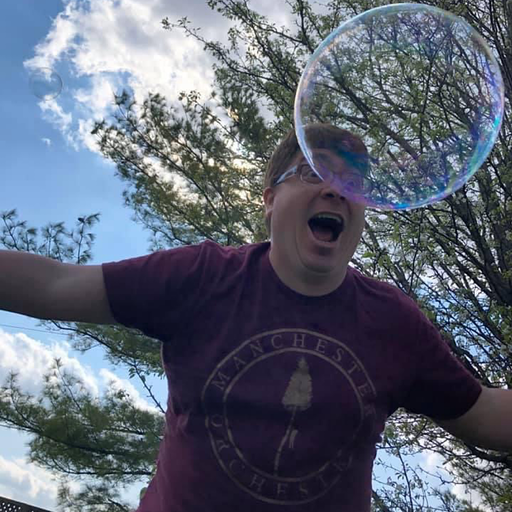 Mick contains multitudes and balances his time reporting on big happenings in the world of Star Trek, the WWE, reality television, and other sci-fi shows.