5 Outstanding Non-U.S. Thrillers Worth Watching On Netflix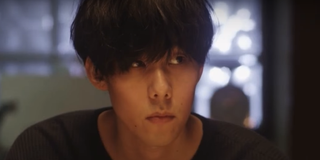 If you are a fan of thrillers, Netflix has lots of them streaming. Between miniseries and currently running shows, there are many to choose from beyond those produced in the United States. Here is a rundown of five outstanding non-U.S. TV thrillers that are well worth watching on Netflix.
Silver Spoon
What It's About: In this Russian thriller, Igor is a playboy with few cares in the world. That all comes to a screeching halt when he gets in trouble with the law, and his dad decides it is time for Igor to grow up. Igor has to get a job with the police and primarily live off what he makes for a year. Then, as his dad tells him, they will talk.
Why You Should Watch: Silver Spoon starts as a procedural before transitioning into the larger-scale thriller it readily becomes. That is because, just as Igor starts to uncover other people's mysteries, he decides to begin trying to solve one of his own. Hence, the spiral of events that unravel next. Silver Spoon is an elaborately crafted series that evolves throughout its first two seasons. No two episodes are alike, and that is part of the thrill factor, as is the amount of shocking deaths and plot twists. You were warned!
How Many Seasons: Three seasons of Silver Spoon so far. Unfortunately, as of February 2019, only the first two are available to stream on Netflix. Season 3 cannot arrive soon enough!
Million Yen Women
What It's About: Shin is a writer in this Japanese series, working on his follow-up novel, when five mysterious women enter his home and subsequently, his life. Each woman pays him one million yen to live in his house. There is a catch though. Shin is not allowed to ask the women any questions.
Why You Should Watch: Million Yen Women is one of the subtler thrillers on this list. It takes a while before the total thrills start to arrive. The mystery looming underneath is always present, and as each episode goes by, the urgency to discover those answers grows more intense. Why were these particular women selected to move in with Shin and to what end? Does Shin's tragic past have a part to play? Million Yen Women poses these questions throughout its run time, all the while maintaining a genre balance between being a suspense-filled thriller and a thoughtful drama. You cannot ask for a better miniseries on Netflix.
How Many Seasons: There is only one season streaming and that seems to be the only one planned. Million Yen Women is based on a concluded manga by Shunju Aono. Hence, the show does not end on any cliffhangers, so the story feels complete.
The Chalet
What It's About: A group of friends gather for a wedding in an isolated and intimately-populated village located in the Alps in this French series. After they settle in, a rockslide occurs, destroying their only exit from town and cutting off their ability to call for help. As if things could not get more tenuous, members of the wedding party start meeting unfortunate fates.
Why You Should Watch: A compact thriller adapted in the span of six episodes, The Chalet tells a lot of story in a rather brief amount of time. As each installment ticks by, the tension ticks up. Answers are unspooled in a calculated fashion that unveils how the past connects to the present in chilling form. Unlike some shows, The Chalet knows when to solve its mysteries. It is all about good timing. Find out if you can figure it all out before the end! Considering the multitude of moving parts, it will be tricky.
How Many Seasons: One. By all accounts, The Chalet is a miniseries. Do not expect any loose ends; everything is tied up by the sixth and final episode.
Chosen
What It's About: This Chinese series features a surgeon on a working vacation with his family when he receives a box with a loaded gun. Dai Huan is then faced to make a terrifying life-and-death choice. A tale that tests the family man at its epicenter, Chosen offers a moral dilemma no one wants to face. In three episodes, the series takes viewers on a journey that seems to have no end. Can Dai Huan keep his family safe without killing anyone? There is only way to find out.
Why You Should Watch: Well-paced and with no shortage of shockers, Chosen makes its way through a scary world where anyone could be trying to kill you. Trying to figure out how on earth Dai Huan will be able to save his family is only part of the puzzling thriller at play.
How Many Seasons: There is currently one season of the show available. It is a remake of the English-language Crackle series of the same name. That series had three seasons. Time will tell if Netflix's Chosen follows suit. Thankfully, Season 1 ends in a way that makes either possibility, tenable.
Deadwind
What It's About: When the body of a woman is discovered in this Finnish TV show, a recently widowed detective and her new partner team up to find the killer. Little do they know that their search for answers will take them in various directions and unlock the hidden secrets of many deceptively lived lives.
Why You Should Watch: Detective dramas can be somewhat formulaic. Victim + detectives = mystery solved. You cannot reinvent the wheel, and Deadwind never tries to either. It sets out to untangle a mystery with an ominous backdrop that keeps you wondering how it all ties together. Where Deadwind separates itself from its genre peers is in its development of the interpersonal relationships between its characters. Heavy on atmosphere, deft in detecting, Deadwind is a heady 12-episode binge.
How Many Seasons: As of February 2019, the first and to-date only season is available to stream. That may be about to change. A second season is reportedly in the works with filming set to begin in spring 2019, per Bustle. While the first season wraps up its central mystery, it opens the door to more.
If you are like me, you enjoy having your imagination stirred with a good thriller. Having watched many, these five have proven to be among the most memorable on Netflix. All of these shows are currently streaming on Netflix, along with many other series -- thrillers, and non-thrillers among them. There is also a lot of new TV content set to arrive during the midseason.
Your Daily Blend of Entertainment News
Like a contented Hallmark movie character, Britt happily lives in the same city she grew up in. Along with movies and television, she is passionate about competitive figure skating. She has been writing about entertainment for 5 years, and as you may suspect, still finds it as entertaining to do as when she began.