The Voice Probably Needs To Vote Adam Levine Off: Here's Who Should Replace Him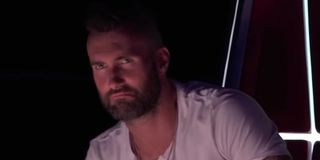 The Voice's audience has enjoyed Adam Levine and his coaching for 16 seasons, but lately it appears the coach may have worn out his welcome. In light of recent backlash against the coach for some snide remarks he made in an episode, we're thinking it's probably time the NBC singing competition moves on from him and brings in someone else to coach, assuming the series returns for Season 17.
For that reason, here's a list of coaches that have either worked on The Voice previously, or would be well-suited to fill the void left by the Maroon 5 singer if he departed. There's no particular order, although as a note the last entry is definitely more of a pipe dream than a suggestion that actually has a realistic chance of happening. Take a look!
Miley Cyrus
Miley Cyrus was a coach during Season 11 and 13 of The Voice, and one of the more versatile coaches the show has seen to date. Cyrus' roots came from the country music legacy of her father, but her mainstream success as an artist made her a viable coach for contestants more suited for Pop. To quote Hannah Montana, she got the "best of both worlds" when it came to talent.
It was also clear Miley cared about her competitors, as evidenced by her relationship with deceased former competitor Janice Freeman. Bringing Miley back for another season would be a good decision in general, and she'd certainly have no problem meshing with the current talent. Well, provided the rumors about Gwen Stefani being upset about her being so close to Blake Shelton were false.
Pharrell Williams
Outside of Adam Levine and Blake Shelton, Pharrell Williams is one of the most-tenured coaches in the show's history. Sure, his four-season run (with one win) is only a fourth of the number of seasons Levine and Shelton have done, but clearly folks liked what he was bringing to the table.
Competitors had plenty to like as well, as Pharrell's extensive and unique music career made him a haven for contestants who wanted to try something fresh and different. Unfortunately, he ended up stepping away in order to get back to his own career, but with 6 seasons away perhaps he's ready to make a return?
Gwen Stefani
Gwen Stefani's sporadic run on The Voice may not have been the most notable coaching stint, at least for reasons on the show. Interest in Stefani did skyrocket, however, when she and Blake Shelton started a relationship while both of them went through their divorces. The couple has been together ever since, and have only had one season they've shared on the show since becoming a couple.
The Voice needs more power couples in competition, and who better to make that happen than Gwen and Blake? Sure, it wouldn't be as entertaining as Chrissy Teigen joining to compete against John Legend, but given Chrissy's not the most musically inclined individual, Gwen's gonna be the best option to make this dynamic happen. Plus, it's been awhile since we've had some bumping hits from Gwen, so perhaps the show would give her some inspiration to get back in the studio.
Alicia Keys
Alas, three seasons with Alicia Keys was not enough. The prolific Grammy winner was a shining light during her stint on The Voice, and only brought good vibes and a positive attitude to each episode she was a part of. She won one of her seasons with that attitude, and it stands to reason she could win a lot more if she were to return.
Keys was arguably the most talented coach The Voice has had, which is reason enough for NBC to bring her back. Of course, with that talent came a need to create, which is part of the reason why she's stepped away from the show in the past and why she may continue to stay away. She'd probably never be able to be a full-time replacement, but it doesn't seem impossible we'd get at least one more season with her.
Joe Jonas
The Voice viewers may know that Joe Jonas has appeared as a mentor, but he's also been a coach as well. Jonas was a coach during the 2018 season the Australian version of the program. If someone were looking for a true replacement for Adam Levine that fits the singer's style, Jonas is the guy. He's a great singer, as well as a great mentor considering he's been exposed to the spotlight from a very young age.
Now, it stands to reason Joe Jonas could be very busy in the near future, considering The Jonas Brothers are back together. Should his schedule happen to free up, however, NBC would be making a great decision in bringing him into the fold. If he's not interested, maybe reaching out to Nick or Kevin would be a nice consolation?
Sia
If The Voice is ever in need of an enigmatic pop star to join the competition, Sia is the perfect option. The Aussie performer has served as a mentor on the program in the past, and has also performed on The Voice stage as a special guest. She's got one of the most powerful voices in pop music today, and while she did fine as a mentor, she might better serve competitors as a coach.
One of the big advantages of having Sia on The Voice is the spectacle she brings with her. The clothing and wigs bring a bit of style to the judges, which has been subdued in recent seasons thanks to the lineup. Sia could be that wild card that spices things up, and encourages competitors to have a bit more flair and creative edge when it comes to performances.
Kanye West
Kanye West has never been involved with The Voice in any capacity, although he seems up for new experiences these days. West doesn't have incredible singing skills, but he does have a firm grasp on what it means to be a superstar and how to command people's attention. He'd make sure his talent is seen, and probably choreograph some of the wildest performances the series has ever seen.
It may also make for the most entertaining live performances in Voice history, as Kanye West has a history of making headlines after he's appeared on live television. That's probably one of the key reasons NBC would never consider the rapper, even if he was willing to be a part of the fun. All the ratings in the world would only go so far if West said something that upset a key sponsor or earned the network a hefty FCC fine.
Should The Voice dump Adam Levine and try to get a new coach in his place? Sound off in our poll below and tune into the singing series Mondays at 8:00 p.m. ET and Tuesdays at 9:00 p.m. ET.
This poll is no longer available.
Mick likes good television, but also reality television. He grew up on Star Wars, DC, Marvel, and pro wrestling and loves to discuss and dissect most of it. He's been writing online for over a decade and never dreamed he'd be in the position he is today.
Your Daily Blend of Entertainment News
Thank you for signing up to CinemaBlend. You will receive a verification email shortly.
There was a problem. Please refresh the page and try again.