Yellowstone Season 2: Five Things I Want To See Happen On Kevin Costner's Drama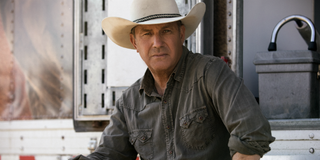 Yellowstone is quickly approaching the premiere of its second season. The Kevin Costner drama took viewers down a winding road of shockers throughout its first. Now it is heading back for what has been teased as being a pretty explosive Season 2 with lots of punches getting thrown.
The first season introduced viewers to the Dutton family and its patriarch. Played by Kevin Costner, John Dutton faced down his share of drama. Well, he is back to withstand even more, and this time, Arrow's Neal McDonough is in the saddle as his new foe.
If you are like me, you fell hard for Yellowstone during its riveting freshman season. However, there may be some things you also want to have happen in Season 2. These are the five things that are on my wish list for the Paramount Network drama.
Caution: Spoilers for Yellowstone Season 1 are ahead.
1: John Dutton's Health Crisis Resolved
As of Season 1's conclusion, John Dutton is dying of cancer. In a frightening revelation, he made it clear to his children that he is running out of time. Obviously, Kevin Costner is the star of Yellowstone, so hope that John could go into remission is high. One would like to believe that Costner did not say "yes" to only doing two seasons.
Yellowstone has legs, and it needs Kevin Costner to be around for the long haul. Season 1 kind of went in and out of addressing John's health. At one point, he seemed to be doing okay, only to suffer a bought of severe illness. Here is to Season 2 getting this matter addressed with a positive resolution.
The trailer for the second season hinted that John's health could end up in a dangerous place. At one point, he can be seen somewhat unconscious with blood in his mouth. Is it another episode related to his cancer diagnosis? Or is it something else entirely? Either way, he needs to make it. Yellowstone without Kevin Costner does not work.
2: Monica And Kayce To Get Back Together
When Yellowstone began, Monica and Kayce's marriage seemed unbreakable. Yes, they faced their share of hardships. Still, it seemed like they could make it through anything. Then Monica got injured and all of the previous tension in their relationship came to a head. Leading to it all falling apart for them.
By the end of Season 1, Monica told Kayce that she wanted to protect her and his son by keeping Tate away from Kayce and John. The couple's breakup was sad and shocking. Can he and Monica somehow make it back to one another? I'm rooting hard for this likable couple and their family to reunite. There is a reason to hope they are endgame.
Monica seemed to be struggling with her decision as Season 1 ended. However, there is a new cowgirl at Yellowstone ranch, and she seemed to have her eye on Kayce. Hopefully, he can stay true to Monica.
It is clear that Kayce and Monica love each other, and they have what it takes to make it through this rough time in their marriage. All they need is time and hopefully only a few episodes of Season 2.
3: For Beth And Rip To Become A Couple
Speaking of romance, it is time to wade into the personal life of the only Dutton daughter. In Season 1, we learned that Beth and Rip were involved in a quasi-relationship. Beth wanted to keep things strictly physical. However, Rip clearly wanted more.
It is obvious that he is in love with her. How deep Beth's feelings for him go is not as apparent. They did share a lot of tender moments, and it seemed like something serious could develop. Only to have Beth flirt with recent ranch recruit -- Walker.
Rip and Beth getting together is actually just what the ranch needs. He knows how to work Yellowstone, and she knows how to deal with the business side of things. Why John has not seemed to encourage this coupling is sort of hard to reconcile.
There is not enough info to know. John cares about Rip like a son and knows Beth needs someone to steady her. He clearly did not approve of her first husband, so why not want her with Rip? A man he knows, trusts, and is good for the ranch's interests.
4: More Screen Time For Rip
Yellowstone shocked with the reveal of Rip's heartrending backstory, which made one thing clear: There is more to Rip than meets the eye. He is pretty much the son that John always wanted and never had. Something that has created a rivalry between Rip and the Dutton brothers.
Season 2 needs to devote more screen time to developing this particularly rich character. There is a lot to mine. His relationship with John, dynamic with the Dutton siblings, and burgeoning romance with Beth should make him an integral presence on the series.
I would like to see Rip and Kayce build some sort of brotherly bond. Together they could be quite a team to watch. Kayce prefers he belonged to any other family, whereas Rip would not choose to be a part of anyone else's. Hence, it is a relationship that lends itself to exploration.
Like many characters on the show, there are many layers to Rip. I want Yellowstone to further the progress they have already made. Rip proved to be a breakout character in the successful first season. Here is to the second one delving deeper.
5: For Jamie To (Really) Reconcile With His Family
Jamie had been the Duttons' loyal lawyer. That is until he did not take John's calls during a very urgent family crisis. A fight between them escalated, eventually resulting in punches. It culminated in John wanting to call off Jamie's run for office.
In the end, Jamie went his way and left the family. It was tough to see him go because it meant losing the dynamic that had charged so much of Yellowstone until then. The relationship between him, Beth, and John, was very textured.
Plus, watching Jamie get the family out of legal jams drove a considerable amount of Season 1. I would like to see that angle restored. Him retreating from his run for office and legitimately reconciling with John is probably unlikely. A part of me thinks that he will fake a reconciliation with the family. Pretending to have a change of heart, only to stab them in the back.
Yellowstone has depicted them as being too smart to fall for such a ploy. If he did attempt such a thing, it is hard to believe Beth (in particular) would buy it enough to let it hurt them. Viewers will have to see.
Yellowstone has tons to explore in its second season. The possibilities are exceedingly endless at this point. There is a lot about the past that viewers do not know, and the series has shown an apt awareness for how to best deliver that information.
Teasers for Season 2 hint that it will put the Duttons in their tightest spots yet. It will be intriguing to see if they can get out of them and, if so, how. Of the wishes listed above, Number 3 seems the furthest out of reach. I feel best about Kayce and Monica's chances to reconcile. They feel destined for one another.
I would like Yellowstone to see where they could take Rip and Beth as a couple. Kelly Reilly and Cole Hauser have great chemistry, and they have been able to convey the unspoken history that lives between their characters. Viewers actually do not know the half of it. Nor much about Beth's ex.
There is a lot to wade into. Rip and Beth are both quite a bit broken, but their pieces fit together. Unlike many television pairings, their story could get even more interesting after they become a couple. They could drive even more story that way.
Find out if any of these wishes come true when Yellowstone Season 2 premieres. The new season gets started Wednesday, June 19 at 10 p.m. ET on the Paramount Network.
Your Daily Blend of Entertainment News
Like a contented Hallmark movie character, Britt happily lives in the same city she grew up in. Along with movies and television, she is passionate about competitive figure skating. She has been writing about entertainment for 5 years, and as you may suspect, still finds it as entertaining to do as when she began.