The Best Dubbed Anime Available To Stream On Netflix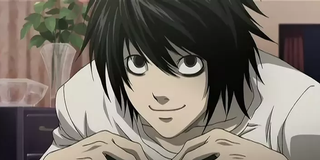 For some, it may feel as though English-dubbed anime peaked a couple of decades ago. Toonami was a vital part of many now-adults' upbringings, and shows like Dragon Ball Z, Sailor Moon, and Mobile Suit Gundam were all the rage. While that Cartoon Network programming block isn't quite the dominant force that it once was, its decline doesn't mean that anime is on a downward slide.
In fact, streaming is a large reason why such dedicated programming focus is less necessary on linear TV, as Crunchyroll, Funimation, and Netflix now boast expansive libraries full of mystical, action-packed storytelling that anime lovers to enjoy. Many are undoubtedly aware of the recent expanse in access to anime online, but what about the scores of completely unaware Netflix subscribers who continue to believe there's nothing on the streaming giant other than The Office and Friends?
I'd wager there are a fair few out there who would embrace the impetus to start streaming quality anime, but have no idea where to start. For those seeking a jumping-off point for dubbed anime that is both acclaimed and similar to what the shows that have been winning fans over for decades, here are some of Netflix's top anime offerings that subscribers can immediately get into.
Hunter X Hunter
Hunter x Hunter follows the story of young Gon Freecss as he sets out in the world to become a "Hunter." In this series, Hunters are licensed professionals who take on missions that vary from seeking out rare objects to bounty hunting and more, all to achieve wealth and fame. The series follows Gon and a rotating cast of characters, many of whom come in and out of his life through various points in the story.
Arguably the best part of Hunter x Hunter is how different the arcs are from season to season, and how the series subverts one very popular anime trope. Those looking for Gon to be some Goku-like champion will be disappointed, but his vulnerability actually heightens the series' tension and ultimately helps craft an awesome story that flies by over the course of 62 episodes. Without a doubt, this is one of the best anime on Netflix.
Death Note
Yes, we know Netflix adapted this anime into a poorly received (for the most part) live-action film, but it's worth noting the dubbed anime is way, way better. With that said, the general premise of a high school student finding Shinigami's "Death Notebook" remains the same, although things get a lot more complicated and nuanced than anything a live-action film's creative team could ever hope to condense or properly adapt, even with a sequel.
Death Note isn't an exceptionally long anime anyway, with 37 episodes all told. The highlight of the series is the mental chess match between Light and L, and the tension in not knowing what's going to happen to Light as he's slowly corrupted by the immense power granted to him by the Shinigami Ryuk. It's certainly one of the best anime on Netflix, and maybe in the top 10 overall in terms of best dubbed anime.
Neon Genesis Evangelion
Neon Genesis Evangelion may be one of the older entries on the list, but that doesn't make it any lesser of an entry in terms of top-notch dubbed anime. If fact, it's arguably one of the most acclaimed anime on the list, as this mid-1990's series captivated Japan and became a cultural phenomena amongst international anime lovers as well. For those that haven't seen it yet, and are even casually interested in dubbed anime, this is the must-watch.
Neon Genesis Evangelion is a great example of what made 90s anime so great. The picturesque and artistic scenery, compounded with heavy and emotional themes, makes for such a beautiful series that you may forget it's essentially about a kid in a giant fighting robot. Ok, maybe you won't, but it won't take long to realize this near-perfect 26-episode series is way more than a mindless action romp.
Devilman Crybaby
Just to throw a huge disclaimer on the front of this one, Devilman Crybaby is not a show for young children, and maybe not even young teenagers. This Netflix Original is brutally violent, sexually graphic, and can sometimes be both at the same time. Not to get too heavy into spoilers, but there's a monster in this show that isn't explicitly referred to as the "vagina demon," though it's 100% accurate.
For those easing back into dubbed anime after time away, this is one to watch after getting re-adjusted with some other shows. With that said, though, Devilman Crybaby is one of the best anime on Netflix, and is certainly worth the 10-episode commitment that's attached to it. Again though, just be warned that there's some pretty graphic stuff in this one, and it may not be an entry that everyone can enjoy.
JoJo's Bizarre Adventure
JoJo's Bizarre Adventure is one of the most popular anime out there at the moment, and after watching a few episodes, it won't be hard to see why. It has style, odd pop culture references, and tells a tale that spans across generations of characters. And in case it needs to be stated: yes, this dubbed anime could be described as quite "bizarre" indeed.
And while it's debatable whether or not it will ultimately rank among the best anime of all time, there's no denying the first half of JoJo's Bizarre Adventure has one of the best anime outros of all time. Viewers will begin to anticipate the end of each episode as Yes' "Roundabout" guitar lick creeps into the final scenes before transitioning into the end theme. It never gets old, and it'll be one of those anime on Netflix where you don't skip the credits!
Naruto
Naruto is one of those anime most people even vaguely familiar with the genre know about, and does tend to get a bad rep. Many hardcore anime fans wave it off as too basic, while newcomers are either dissuaded by intensely rabid fanbase, or by the immense 220 episodes that comprise the original series. Even for a binge-watcher, that's quite a bit of material to work through.
With that said, a series doesn't get such an immense episode count if it isn't good, and there's no denying that Naruto is absolutely one of the most accomplished anime of all time, and is the creme de la creme of what Netflix has to offer. The only real downside to starting such a binge is that watching it will consume viewers' lives for more than a hot minute, so just be sure to take breaks long enough to eat and order a Hidden Leaf Village headband.
Dragon Ball Super: Broly May Already Be Getting A Sequel
Anime fans with any other suggestions for what to watch on Netflix (opens in new tab) can jot down such advice in the comments below. Be sure to stick with CinemaBlend in the future for more on upcoming news in the world of television and movies.
Your Daily Blend of Entertainment News
Mick likes good television, but also reality television. He grew up on Star Wars, DC, Marvel, and pro wrestling and loves to discuss and dissect most of it. He's been writing online for over a decade and never dreamed he'd be in the position he is today.
Your Daily Blend of Entertainment News
Thank you for signing up to CinemaBlend. You will receive a verification email shortly.
There was a problem. Please refresh the page and try again.